Bermuda defeated Honduras for the first time in two teams' history of tennis in their opening International Tennis Federation Davis Cup America Zone Group III match in Panama 2 – 1.
Bermuda went ahead in the first game when Trey Mallory defeated Keny Turcios in straight sets 7-6, 6-4.
Mallory was down 3 set points at 6-5 in the first set, but he fought back to tie the match at 6-6, he then won the tie-break to win the first set.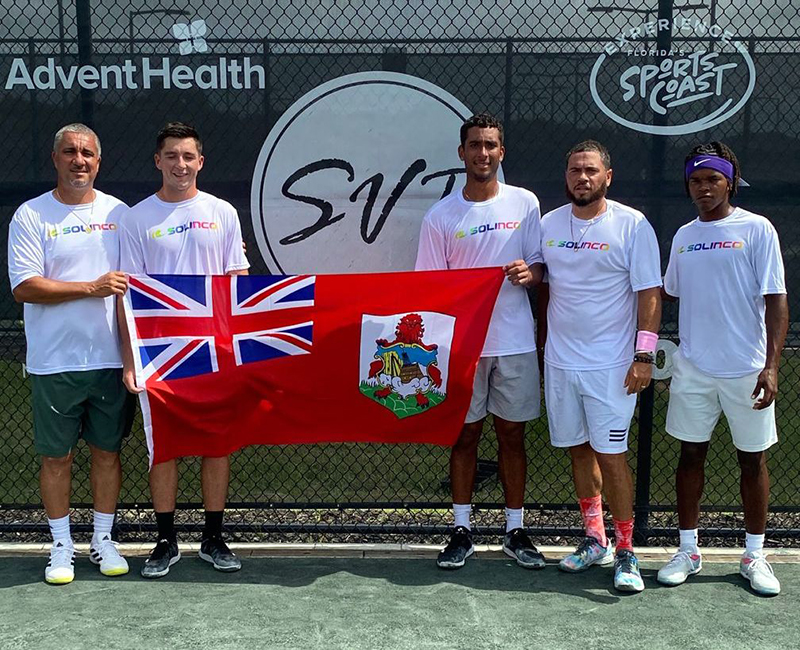 In the second set, with Mallory up 4-2, his opponent collapsed on the court with severe cramping, and when play resumed Mallory continued to dominate going up 5-2, Turcios was allowed an injury time out, and when play resumed Mallory lost focus a bit and allowed Honduras to reel back 2 more games before closing the match 6-4.
Bermuda number one Tariq Simons then took to the court, facing Alejandro Obando. Simons where he went down in straight sets 6-1, 6-3.
Simons would double fault 5 times in his match, but got in 72% of his first serves in play, Simons would only capitalize once on 5 breakpoint opportunities.
Gavin Manders and James Finnigan then went to the court for the all-important doubles decider, and came away with a 6-1, 6-2, straight-sets victory over Ricardo Lau Cooper and Obando.

Read More About