WeSpeak today [July 1] launched a custom online coaching platform: WeSpeak Connect.
A spokesperson said, "Developed as a powerful online coaching tool, the innovative project matches members with trained coaches to provide supportive, structured guidance to help women develop public-speaking skills and achieve professional goals.
"The non-profit is the only organisation of its kind in Bermuda offering an innovative digital platform to connect members with specialised coaching, educational tools and a professional network to enhance presentations and public-speaking skills. The new WeSpeak Connect platform delivers coaching and supports a range of online resources and learning opportunities designed to help members learn to speak more confidently.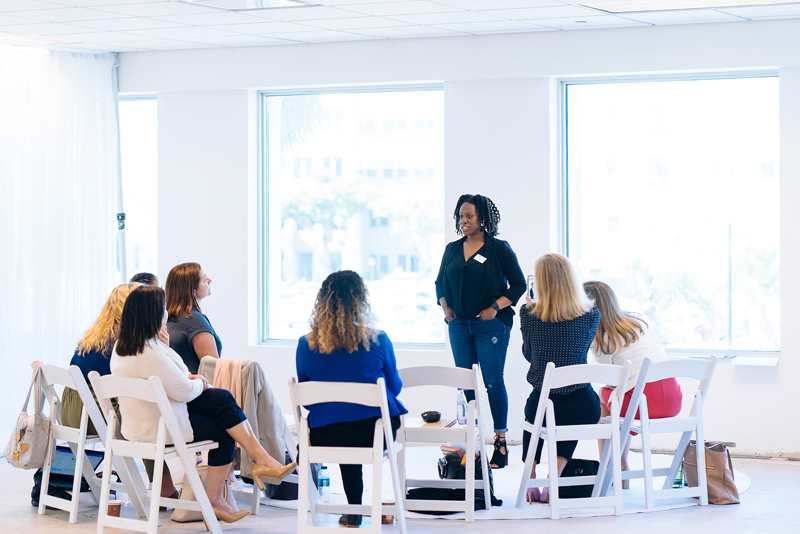 "Membership is now available for the whole community. Whether you are new to WeSpeak, or have already completed a bootcamp or attended a WeSpeak event, everyone is welcome to join. Choose to register via any of three membership options: Classic, Own The Room or WeSpeak Champion.
"Becoming a member of WeSpeak Connect connects you to a diverse group of driven female leaders committed to helping others enhance their public-speaking skills through coaching, educational opportunities, events and networking. This is a first-time opportunity to be expertly matched online with a coach selected to meet your speaking needs. Members receive benefits, including access to exclusive WeSpeak content, as well as one-on-one coaching and access to WeSpeak's extensive executive network. Join a growing movement, which inspires women to step up, stand up and speak up in meeting rooms, boardrooms, conference rooms, or the stage—indeed, any space where they may need to find their voice.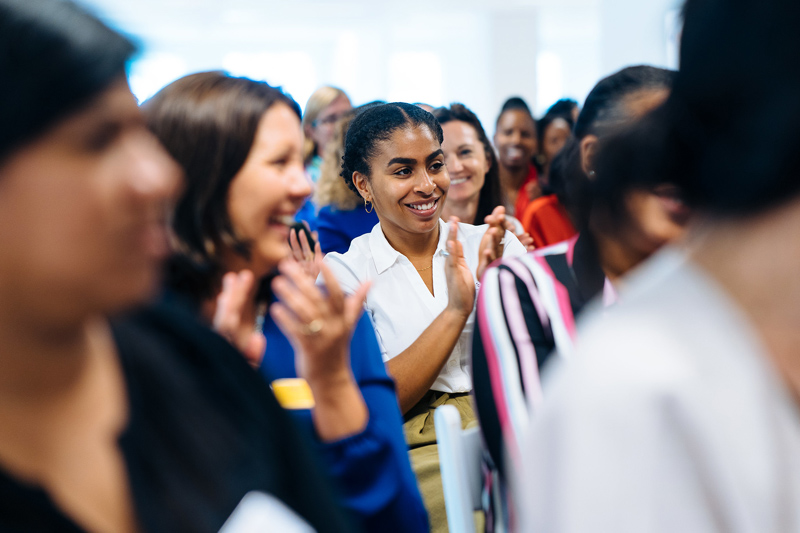 How WeSpeak Connect works
"WeSpeak's intelligent coach-matching technology offers compatible connections for you to choose who best aligns with your development needs, providing tailored support on your public-speaking journey. Individual public-speaking needs are as varied as our coaching community, so, selecting the right coach is key to a successful connection. Our state-of-the-art algorithm matches your current speaking needs and desired skillset with a coach who can support you in achieving your desired outcomes.
"WeSpeak has over 100 professionally-trained coaches with whom new members will be expertly paired.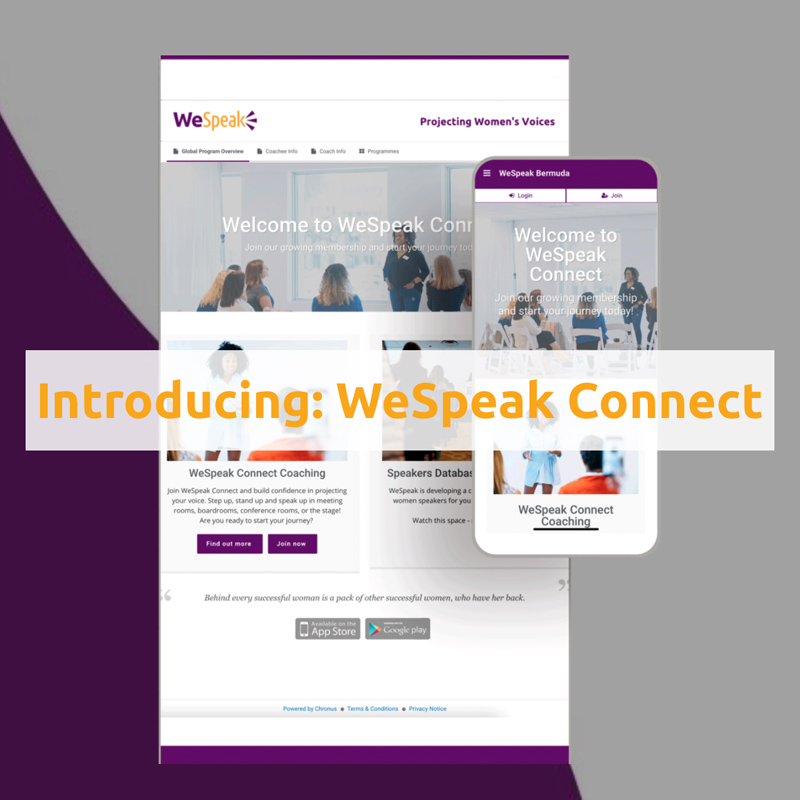 "Additionally, the platform offers:
Online learning modules and resources
Interactive sessions and tailored workshops
WeSpeak event and calendar management
Community forums and chats
Database of women speakers
Diverse community network
Available as an App on mobile devices
Much more!
"WeSpeak Connect membership benefits include:
Training to enhance your ability to speak with confidence and impact
Direct access to coaching opportunities to improve speaking skills via practice and peer support
Development of leadership skills, speaking presence, and overall communications competence
Access to public-speaking opportunities locally and internationally
Connection to a wide networking peer group of industry professionals
Provision of a support system to women outside their organization or industry
Support of the next generation of women leaders through our WeSpeak Teens programme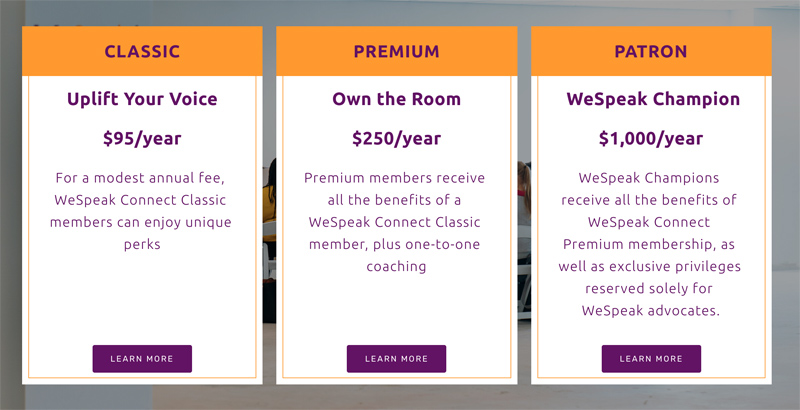 "WeSpeak Connect is a powerful platform created by women to uplift women. A real sense of community drives this learning-oriented approach, and there's really nothing like it in Bermuda. Thanks to our whole WeSpeak team for building something to empower women from every age and background," said Kendaree Burgess, Board Member and Coach for WeSpeak Bermuda.
You can sign up for membership to WeSpeak Connect here.

Read More About
Category: All, Business, technology