Several Bermuda cyclists recently competed in the Elite Caribbean Cycling Championships and Pan American Road Cycling Championships in Santo Domingo, Dominican Republic.
A spokesperson said, "What an exciting time for our elite cycling team! Caitlin Conyers, Kaden Hopkins, Nic Narraway and Conor White had what might have been one of our most successful appearances at the Caribbean Cycling Championships as they combined for four medals and dominated the time trials.
"Caitlin and Conor each won their respective categories [elite women and U23 men] in the race against the clock, while first year U23 rider Nic Narraway turned in an exceptional time trial effort to take second in this competition. Kaden Hopkins raced in the Pan American U23 time trial and turned in the second fastest time, just one second behind the race winner.
"Unfortunately the race officials disqualified his result for non-compliant equipment. This decision has been appealed by the BBA in expectation that it will be overturned. These four performances raised the Bermuda profile at the championships and has demonstrated the depth of our athlete development.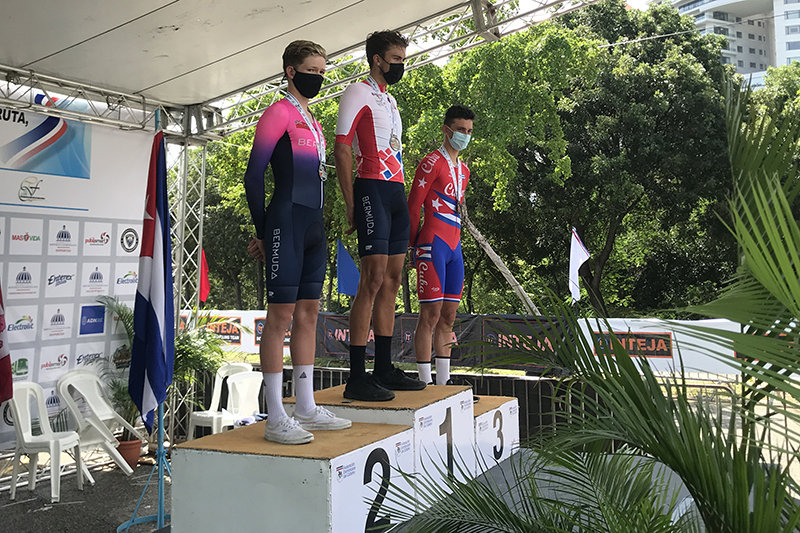 "Caitlin also scored a bronze medal in the Caribbean elite women's road race held the day before, while the men raced to non-podium but impressive performances.
"The final events for our riders were the Pan American road races for women and U23 men. Having already achieved the team and individual goals, each had the opportunity to enjoy this race in pursuit of their goals.
"Caitlin finished in the lead group and in a large sprint finish for the U23 men, Kaden and Conor were 10th and 1th, respectively. Unfortunately Nic crashed early in the race and did not finish, not seriously injured but certainly bruised.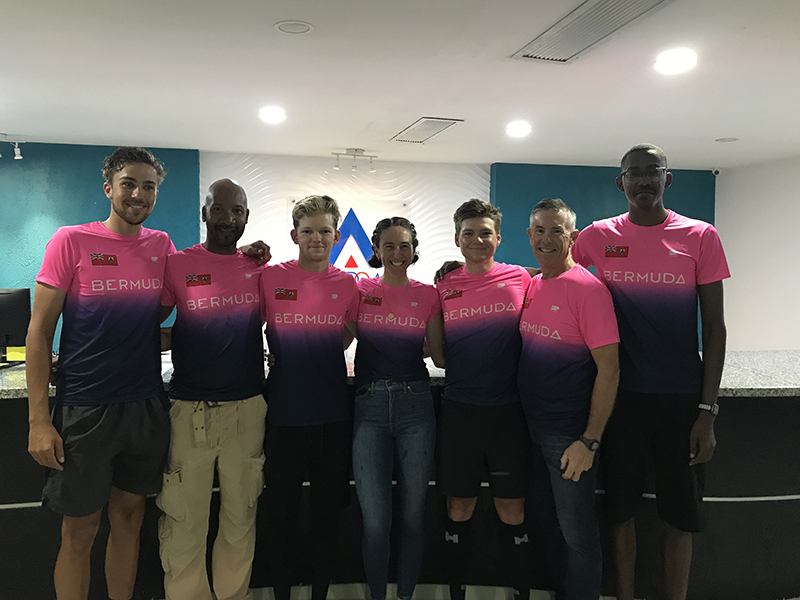 "We had a fantastic support crew in Darren Glasford and Chequan Richardson who keep the athletes fed and mechanically prepared before, during and after the races.
"All in all, the BBA has definitely arrived as a serious contender at the Pan American level and our athletes are to be commended for their preparation and dedication to their sporting careers. We look forward to more great things ahead."

Read More About