The Roberts family has been highlighted for their involvement in the St. George's and Hamilton Rotary Clubs, with the family's leadership in the organization spanning more than 60 years.
A spokesperson said, "There is a family in St. David's who have lived by the golden rule and inculcated the need to serve through strong leadership in family members.
"The Roberts family is an example of perseverance and hard work cemented with a drive to serve and lead.
"Over a period of 61 years, they have produced fine leaders in the St. George's and Hamilton Rotary Clubs.
"Great Grandfather Frederick Roberts was President of St. George's Rotary from 1961-1962. Grandfather Larry Roberts was President from 1991-1992.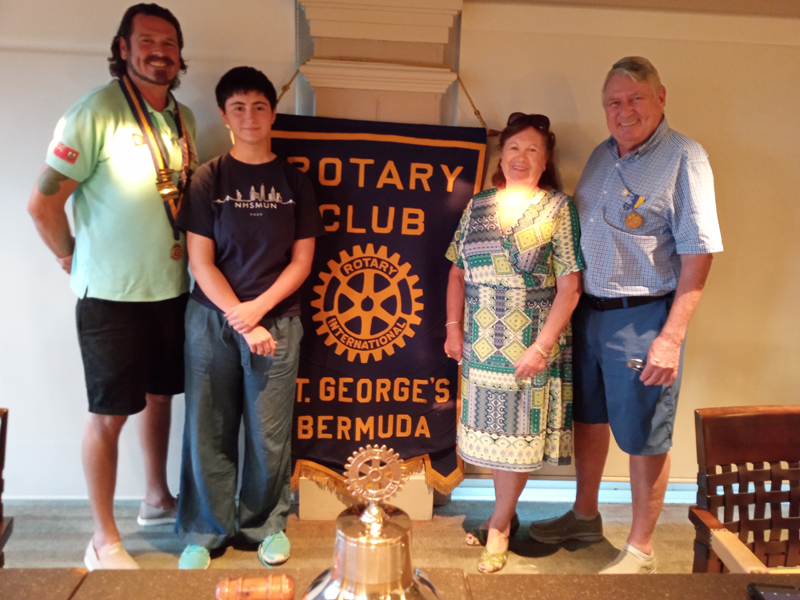 "Son Andrew Roberts was President from 2016-2018 and was sworn in recently for the third time as St. George's Rotary President for 2021-2022.
"Daughter Emma Roberts has been well mentored and follows a legacy of leaders as she was voted in as President of Hamilton Rotary Interact Club for teens.
"Emma attends Mount Saint Agnes and accompanied 13 other teens to the United Nations last year as part of the NHSMUN Convention, where over 500 youth converged to present papers and participate in leadership seminars.
"Emma recently led her Interact Club on a weekend cleanup at Hen Island under the leadership of her dad, President Andrew, Past President Ray Walker and Hamilton Rotary Club Interact Advisor, Denoris Armstrong, who will soon be inducted into St. George's Rotary Club.
"Hen Island is continuously utilized for camping by Boy Scouts and Girlguides and will be used for an upcoming team building and fun day for incoming and present Hamilton Rotary Interact teens.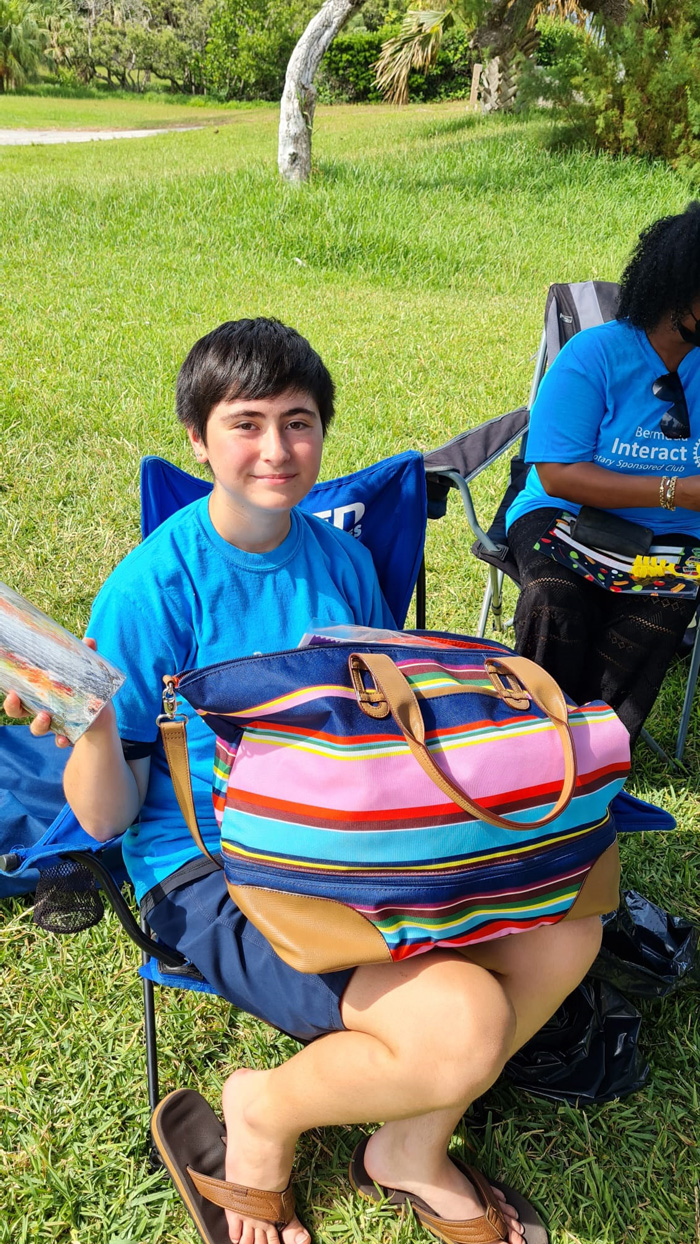 "One of Emma's goals is to have the Hamilton Rotary and St. George's Rotary work closely with the teens in the Interact Club by mentoring, sharing career and life experiences, and including teens in planning and execution of service initiatives. Emma is currently assisting in the recruitment process, as her desire is to see teens succeed.
"The Hamilton Rotary Interact Club has a few spaces open for youth from 12 to 18 years for the 2021-2022 Rotary year. Interested parents can email requests to Membership Advisor Michelle Smith at Filterqueen7@yahoo.com
"Emma will be involved in working with the Rotary events team in planning a Youth Summit.
"Hamilton Rotary Club is presently working on presenting an International Youth Summit in Bermuda.
"Already they have provided scholarships for college students, enabled youth to spend one year in foreign countries as Rotary exchange students, funded the cost of 14 students representing Bermuda as international delegates at the United Nations, and enabled youth to seek summer jobs and receive job training and life skills mentoring at Huckleberry's Restaurant under the direction of Past Rotary President Kirk Kitson and Assistant Manager of The Huckleberry Restaurant at Rosedon Guest House Matthew Kitson."
Read More About
Category: All