Bermuda's Olympic Gold Medalist Flora Duffy has been nominated for the Olympic Visa Award, one of 16 nominees for the award which seeks to highlight "special moments of perseverance, inclusion and friendship."
With over 11,000 athletes from over 200 nations and territories taking part in this year's Olympics, being one of the 16 nominees is quite an honour, and people are able to vote online for the winner, who will have the opportunity to select a charity to receive a $50,000 donation from Visa.
The entry including Ms Duffy is captioned "No bounds for kindness," and the description states, "Flora Duffy and Katie Zaferes help competitor Georgia Taylor-Brown, showing how true champions always uplift others."
Image via the official website: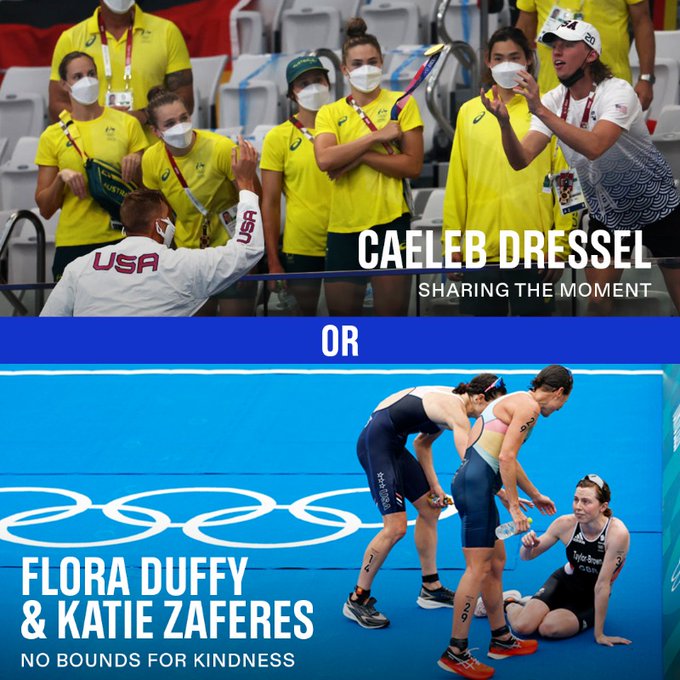 In explaining the Visa awards, the official website said, "The Visa Award highlights moments from Tokyo 2020 that rise above the competition. Fans vote on one favourite Olympic and one Paralympic moment, which is meant to celebrate friendship, inclusion, acceptance, and courage.
"Visa will give each winning Olympian and Paralympian the opportunity to choose an eligible charity to which Visa will donate $50,000 USD, in an effort to directly impact the community and promote equality and inclusion."
"We remember Olympic and Paralympic athletes as much for their extraordinary physical feats as we do for the moments when they put competition aside, and remind us what it means to lead with purpose and positive intent," said Andrea Fairchild, Senior Vice President, Global Sponsorship Strategy, Visa. "These are moments we think are also worth encouraging and recognizing, and we are excited to see how fans all around the world help us do this."
Image via the UK's BBC showing Ms Duffy cheering another competitor on after winning her gold medal: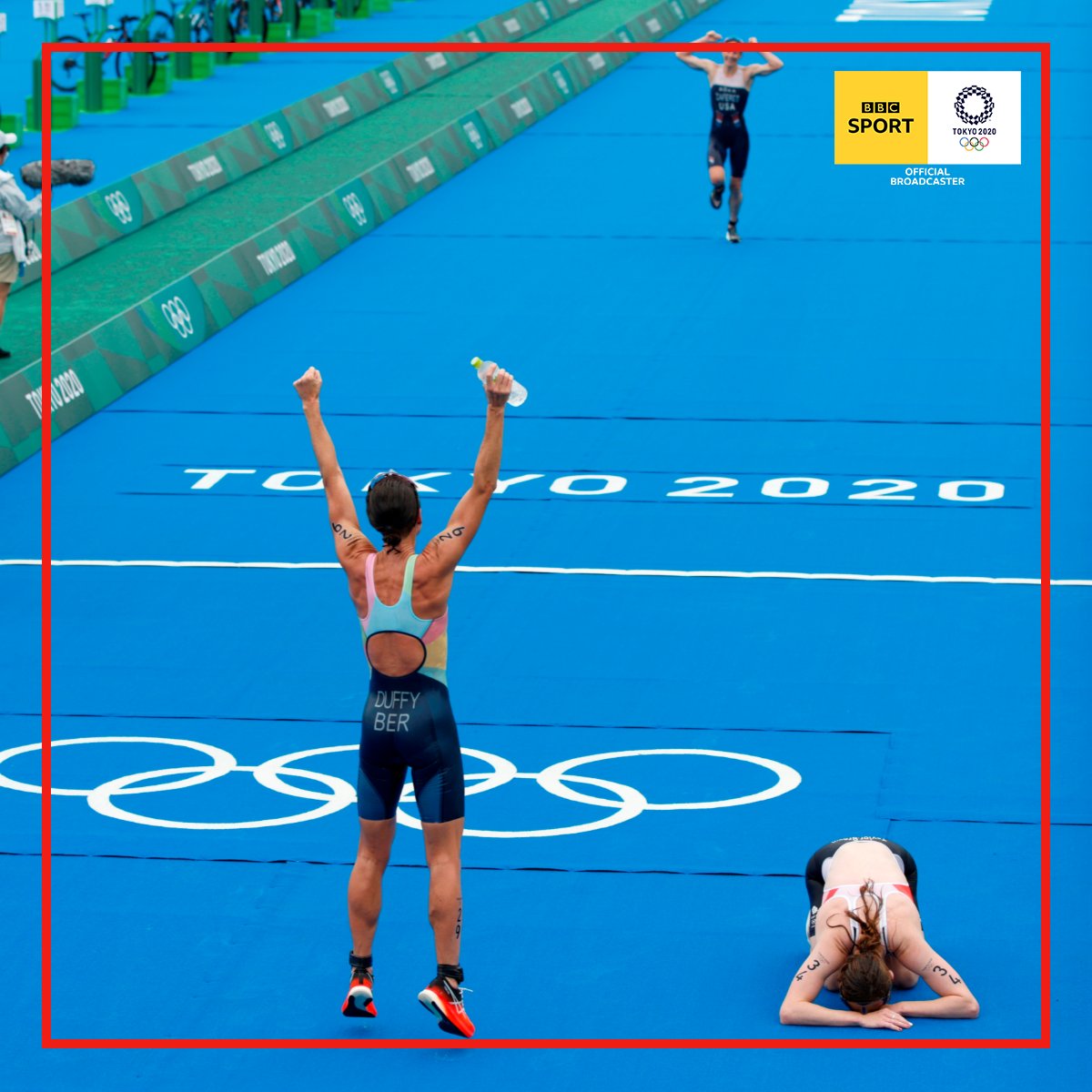 "The Olympic and Paralympic Games represent the best of who we are, and The Visa Award is designed to highlight special moments of perseverance, inclusion and friendship in a celebration of humanity," said Olympian and IOC Athletes' Commission member Sarah Walker.
Other nominees include American gymnast Simone Biles, Olympic Refugee team member Masomah Ali Zada, Dutch medalist Sifan Hassan, American gold medal winning swimmer Caeleb Dressel and more.
Image from the official website showing all the nominees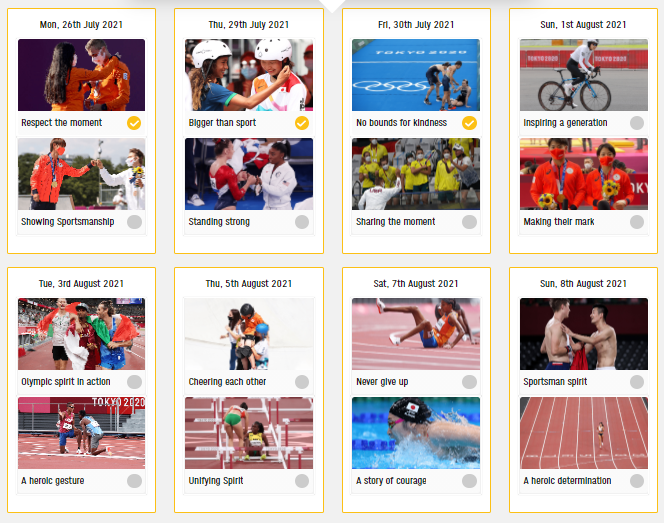 Read More About