The Future Leaders Programme held its closing ceremony on August 20, with 13 students being officially inducted as this year's 'Future Leaders.'
A spokesperson said, "The Future Leaders Programme is an empowerment programme for students from around the island.
"Through hands-on education, students are challenged academically and socially as they explore topics such as crime, inequality, identity and social entrepreneurship, and engage in various field experiences, seminars, and meaningful service to community organisations in order to develop the knowledge, experience and leadership skills they need to make a positive change in the community.
Future Leaders presentation:
"Thirteen high school students participated from August 2nd to August 20th, and the theme for this year's programme paid tribute to the late Dr. Eva Hodgson – a Bermudian author, educator, historian, racial justice advocate and friend of the Future Leaders Programme who passed in May of last year.
"The programme was directed by Youth Assistant Director, Mr. Seon Tatem – a Future Leader who completed the programme in 2017 and has returned under the mentorship of Founder Ryan Robinson Perinchief to facilitate the 2021 session, along with Ms. Tonisha Key-Holmes as head teacher. Over the course of the three weeks, the students covered seven units, including:
1. Foundations of Service and Community
2. Poverty, Crime and Inequality
3. Identity and Privilege
4. Leadership and Self-determination
5. Social Entrepreneurship and Social Justice
6. The Power to Make a Difference
7. Taking Action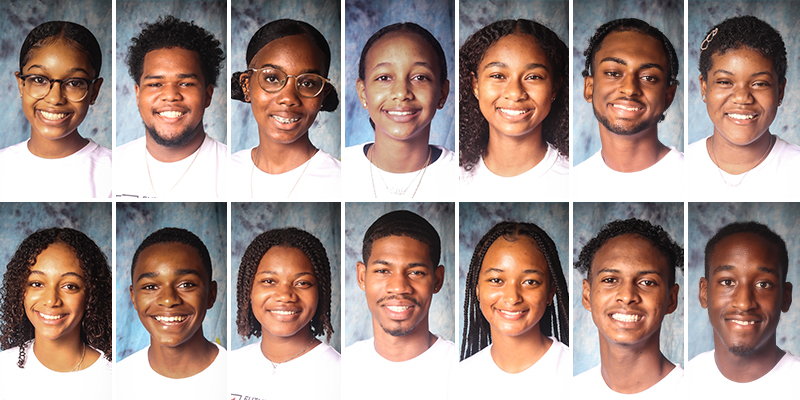 "Throughout each of the units, the Future Leaders participated in both in and out of the classroom learning experiences, engaged in community service, conducted interviews with members of the community in and around Hamilton and heard from various community partners on pressing topics of the day."
2021 Future Leader Siniah Lambe said, "Unlike school, Future Leaders allows you to be way more open about how you feel toward different things. You have a say in something."
2021 Future Leader Kayla McCarthy said, "I recommend the Future Leaders Programme to anyone who feels like they want to make a change in Bermuda but they don't know how or where to start."
During the ceremony, keynote speaker McKenzie-Kohl Tuckett said, "Never limit yourselves because of fear of failure, recognise that some of the greatest lessons are born out of setbacks."
Youth Assistant Director, Seon Tatem said, "Everything these students need to succeed is already within them, they simply need us, their support systems to continue to empower them."
The spokesperson said, "Certificates and gift bags were then presented to Future Leaders by Ryan Robinson Perinchief, who reminded the audience that after having to suspend the summer programme last year due to Covid, this year has been full of challenges, but to witness the Future Leaders embark on this journey clearly shows how resilient our young people are.
"The 13 students inducted as 2021 Future Leaders included:
1. India Bascome [Warwick Academy]
2. Preston Ephraim III [Dellwood Middle School]
3. Zamauri Hardtman [Cedarbridge Academy]
4. A'Mya Harvey [The Berkeley Institute]
5. Jaelen Jones [The Berkeley Institute]
6. Siniah Lambe [Cedarbridge Academy]
7. Chyne Martin [Cedarbridge Academy]
8. Kayla McCarthy [Cedarbridge Academy]
9. Xavier Ramsay [Warwick Academy]
10. Fasika Simons [Bermuda High School]
11. Meron Simons [Saltus Grammar School]
12. Sari Smith [Homeschooled]
13. AJ Smith [The Berkeley Institute]
"Future Leaders Bermuda also recognized The Government of Bermuda Cabinet Office for sponsoring the programme, along with the community partners who helped to make this year's programme a success.
"This included platinum charity sponsor HSCM Bermuda in addition to The Salvation Army, The Berkeley Institute, Citizens Uprooting Racism in Bermuda, Senior Magistrate Juan Wolffe, Rajai Denbrook, Aries Sports Center, The US Consulate Hamilton, The Information Commissioner's Office and The AgraLiving Institute.
"For more information, email info@futureleaders.bm or visit their website at futureleaders.bm."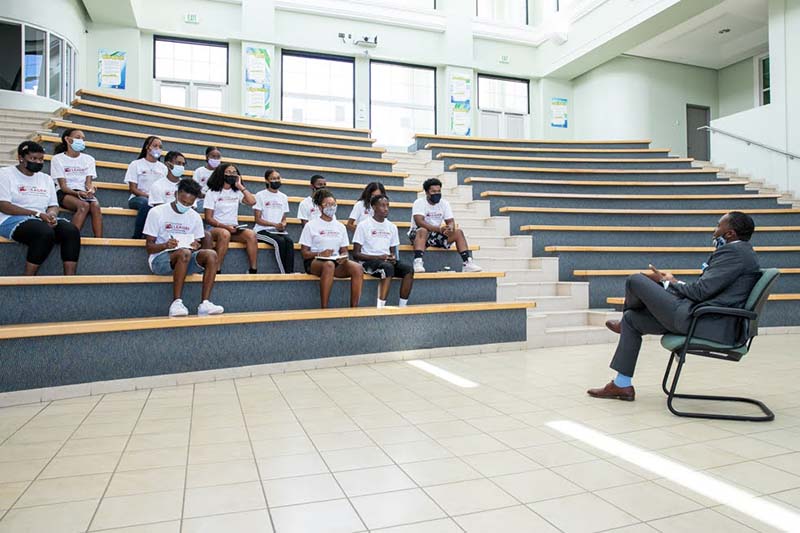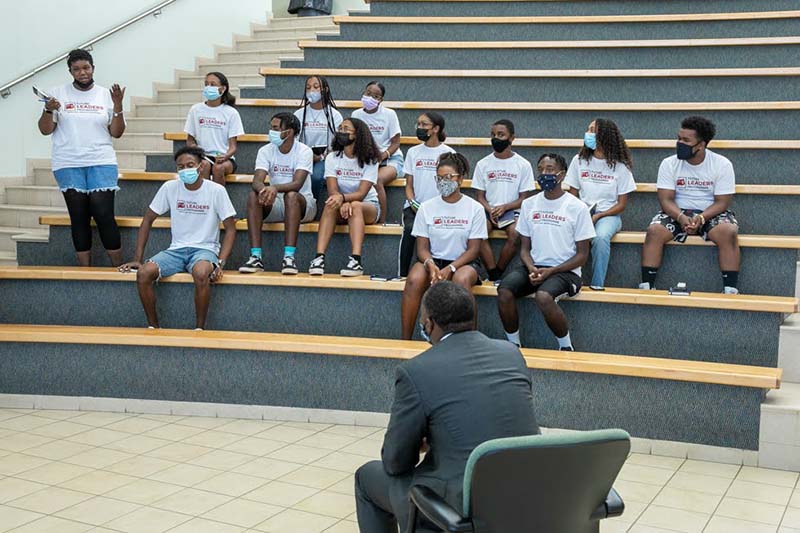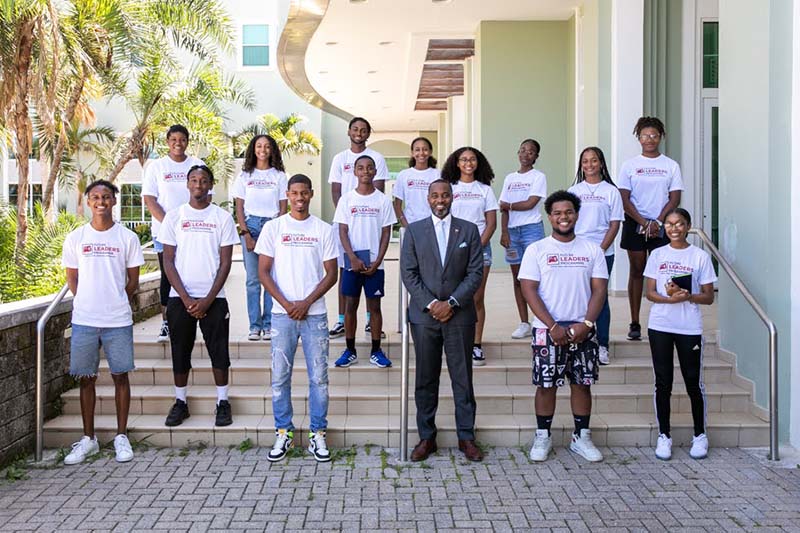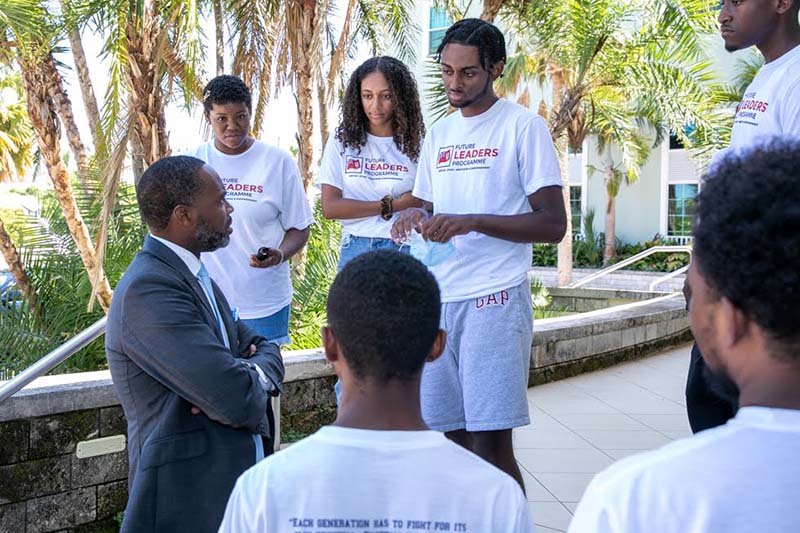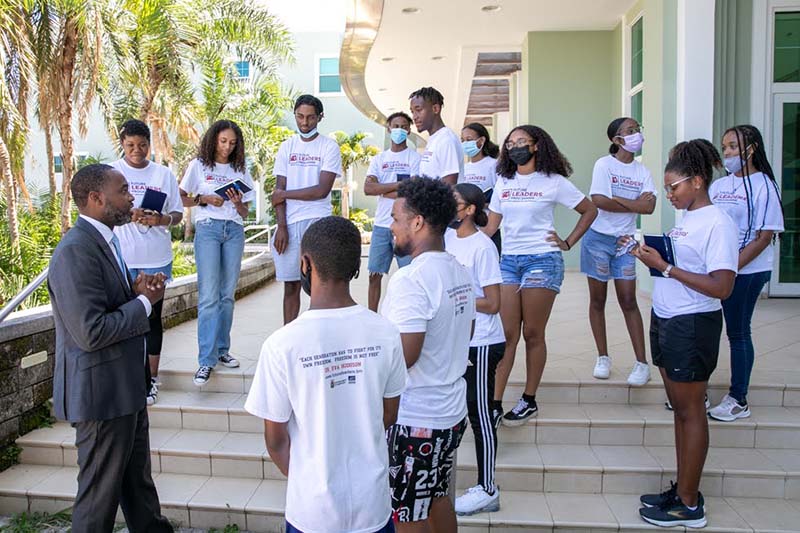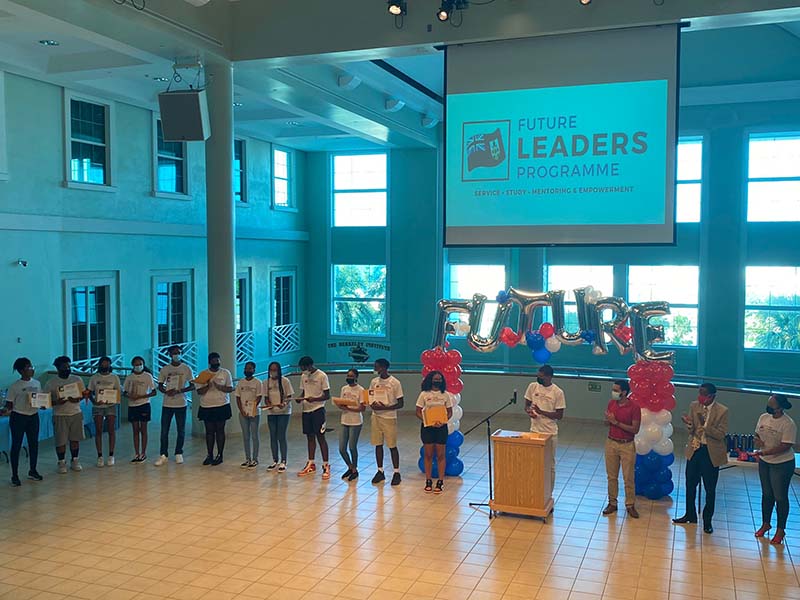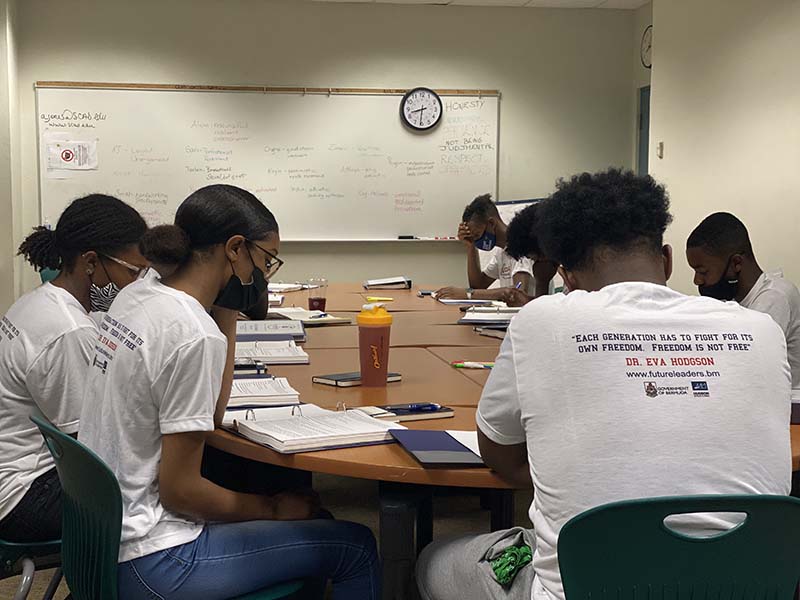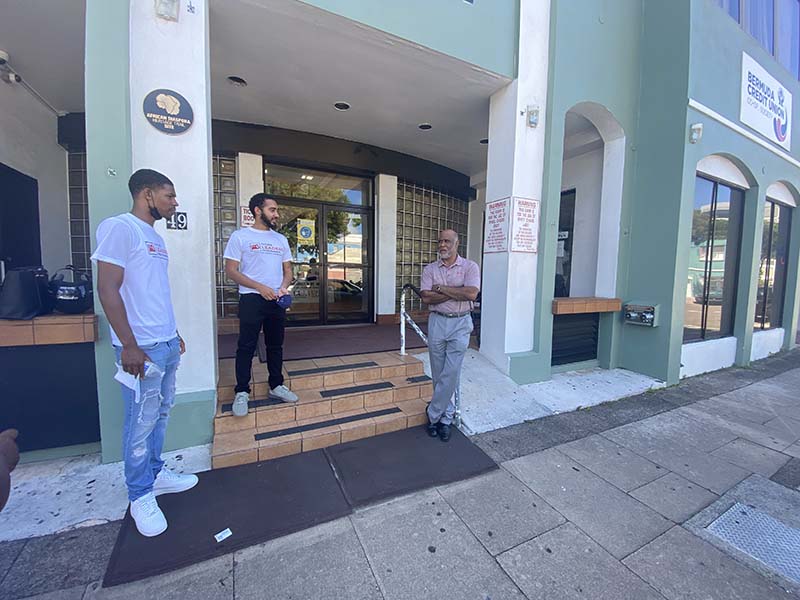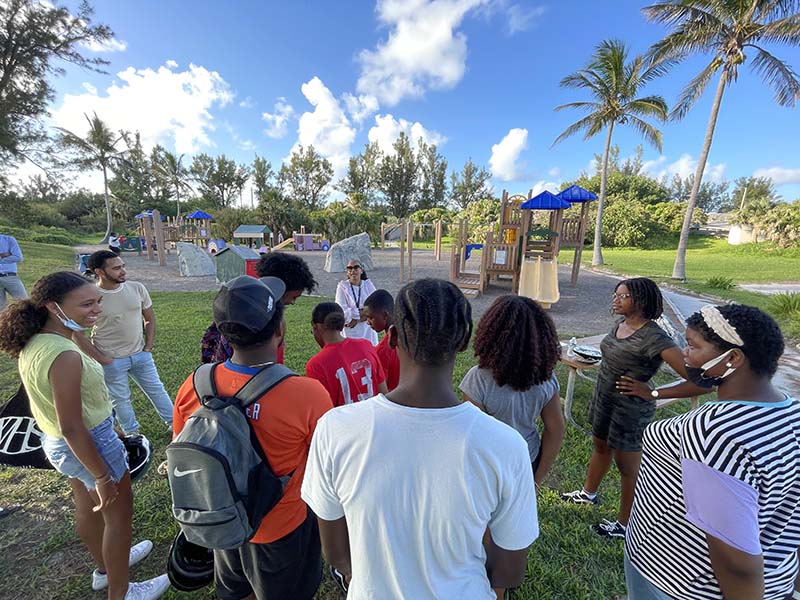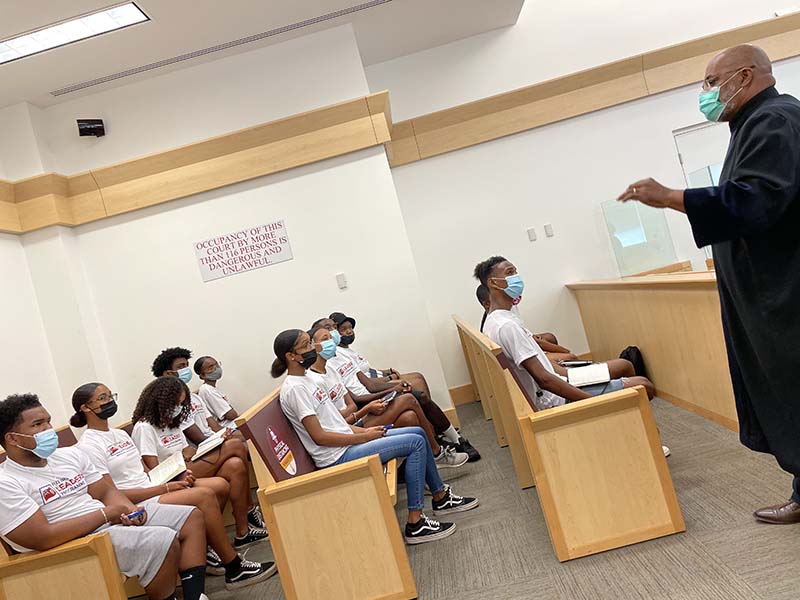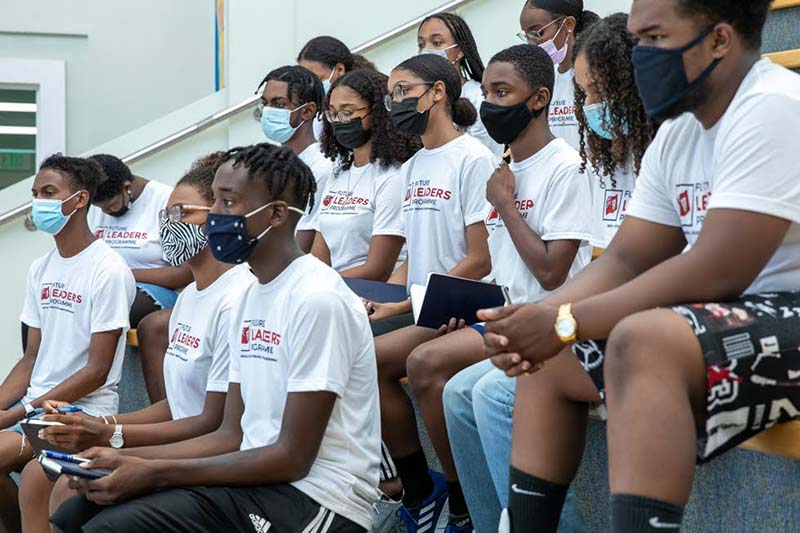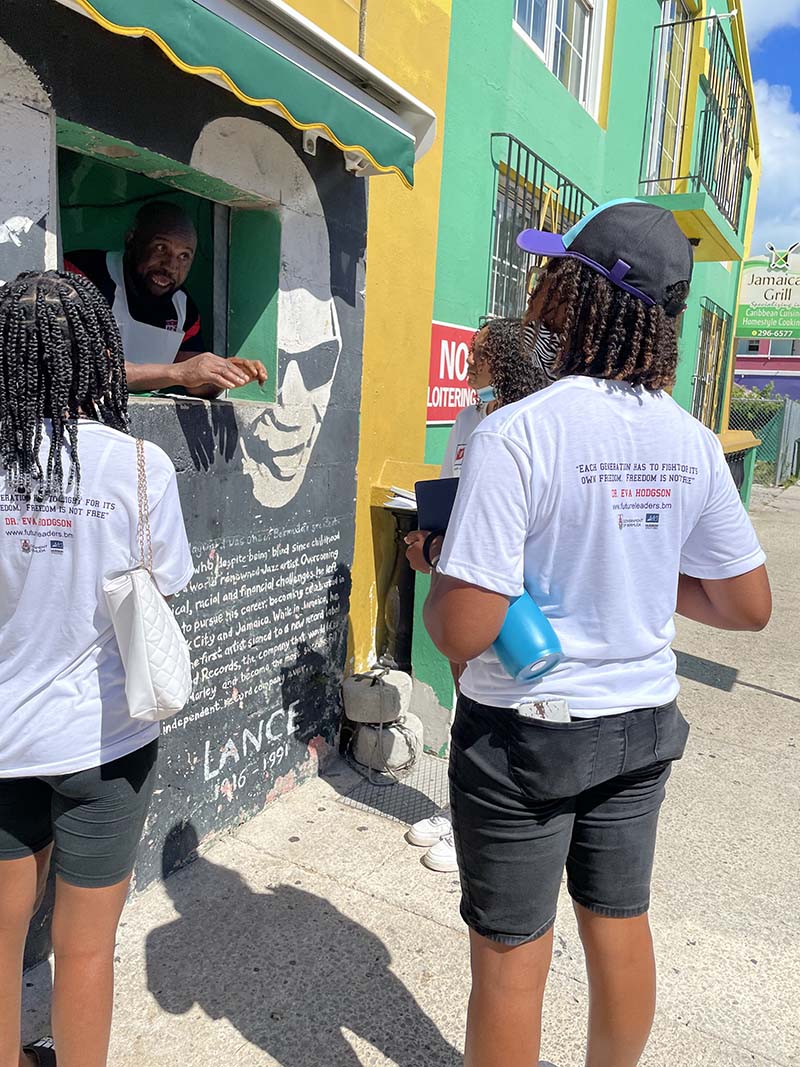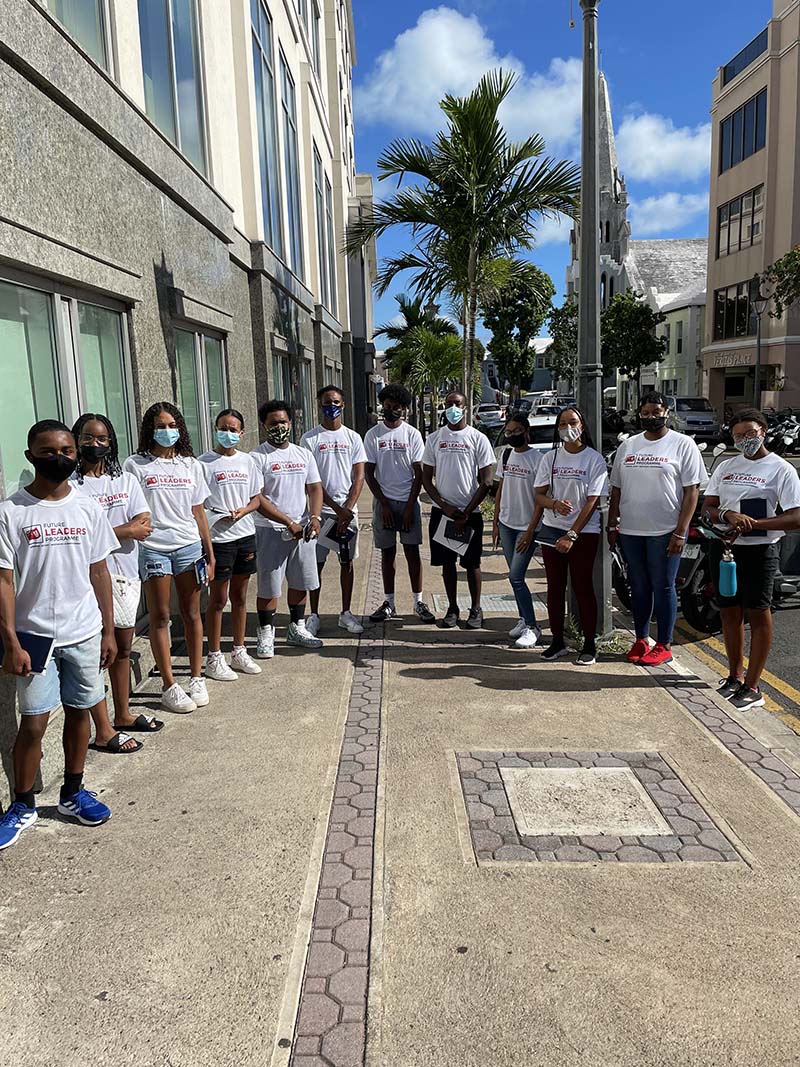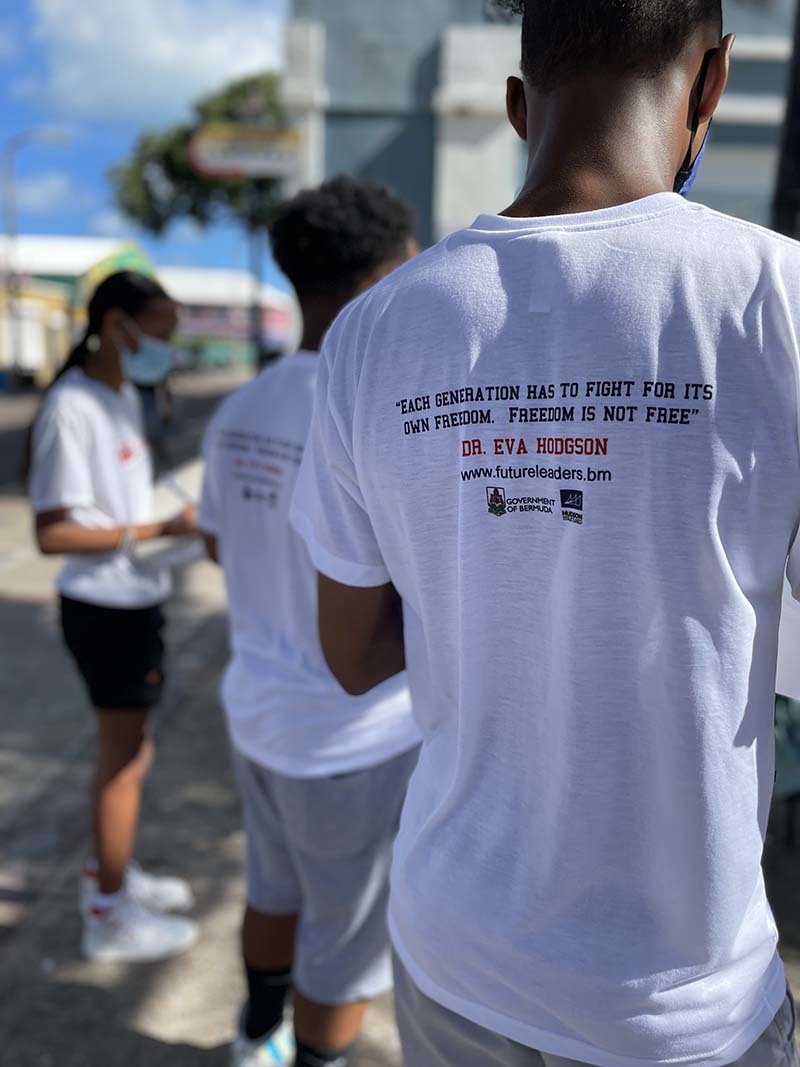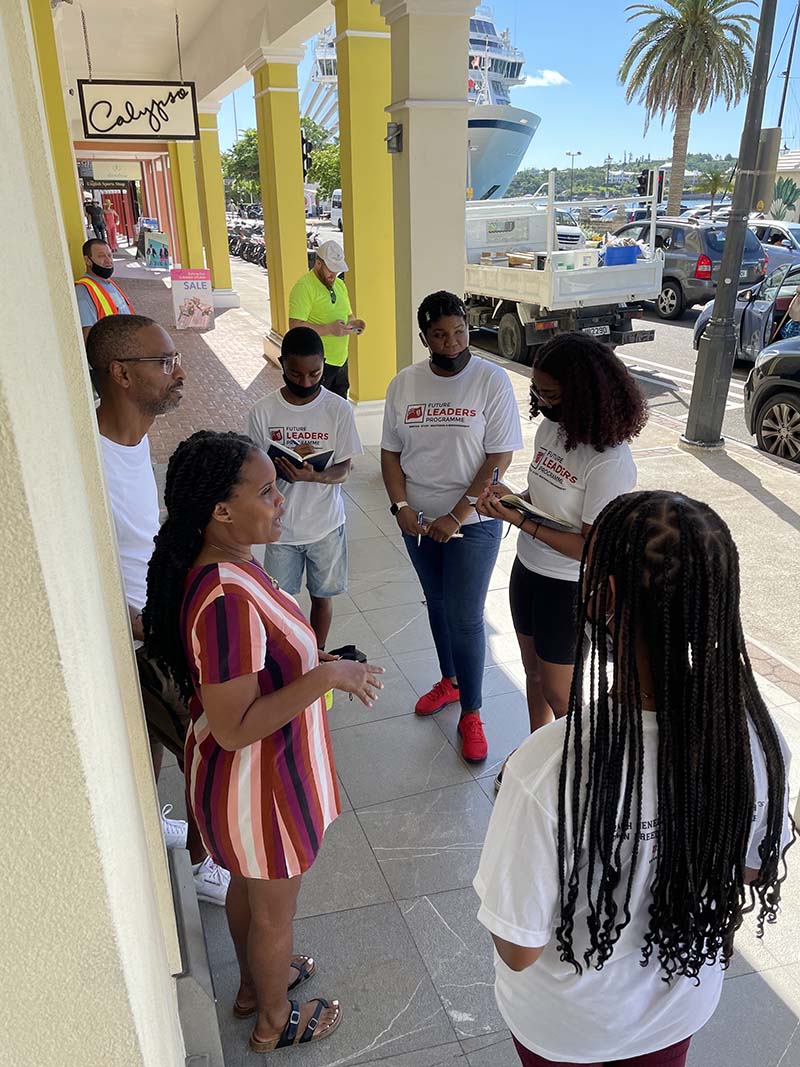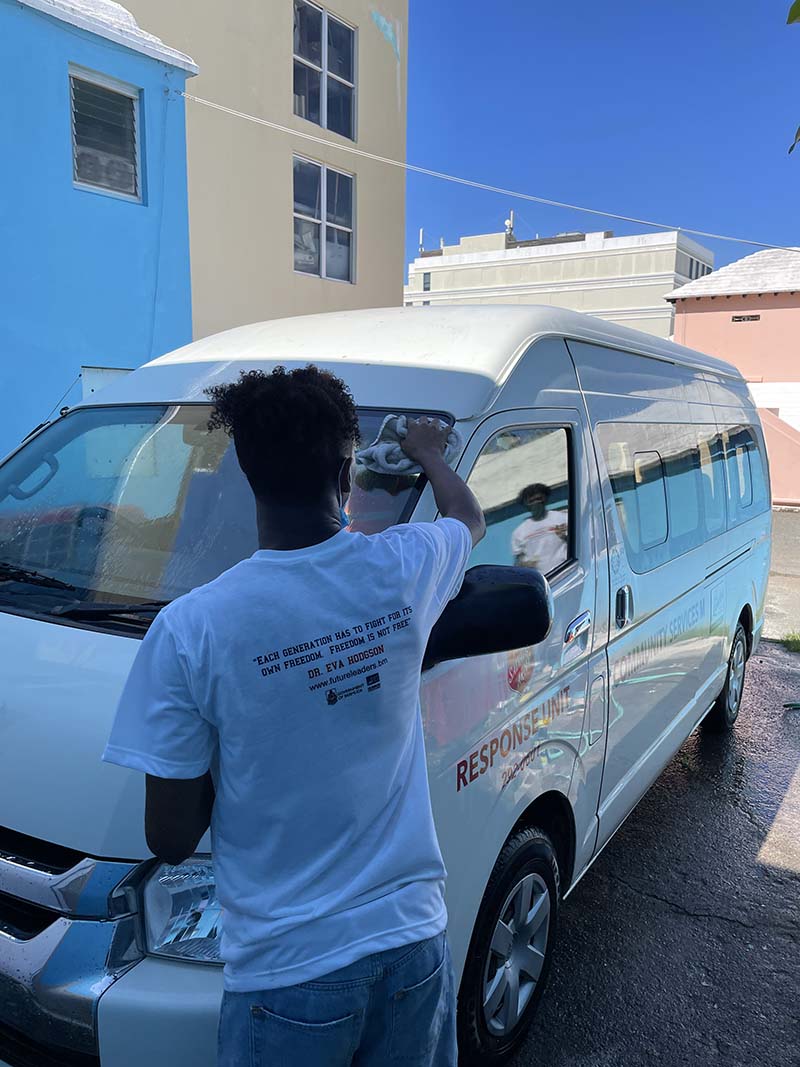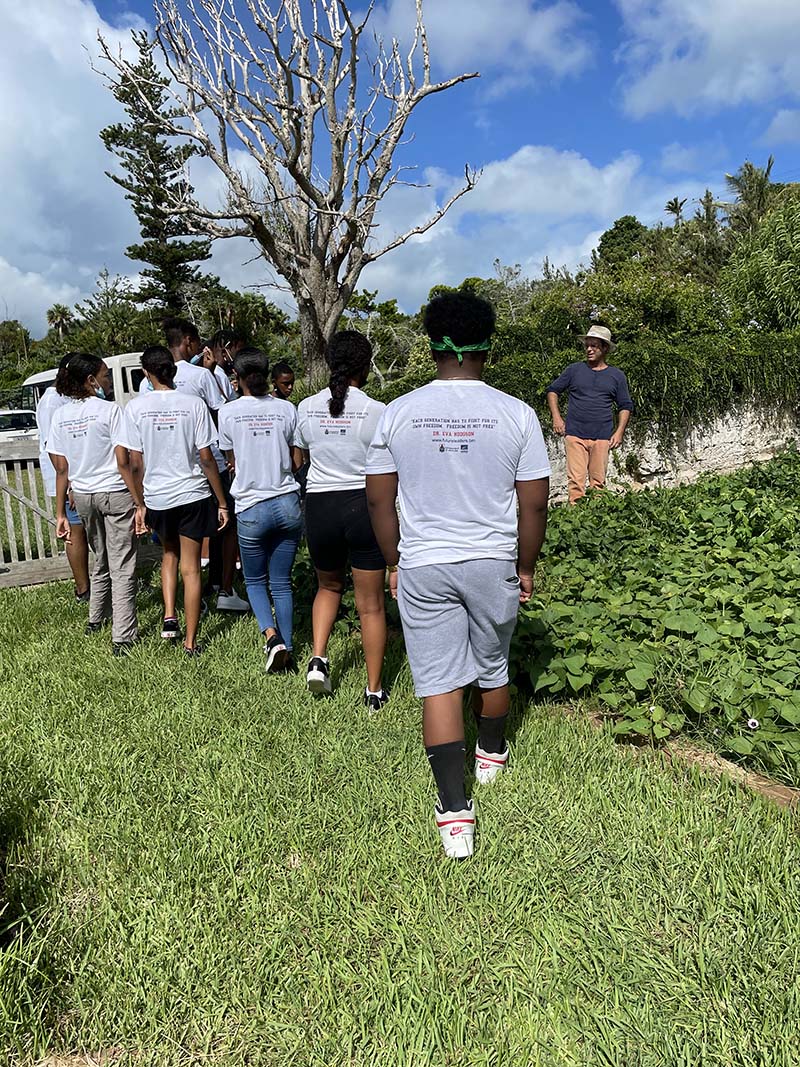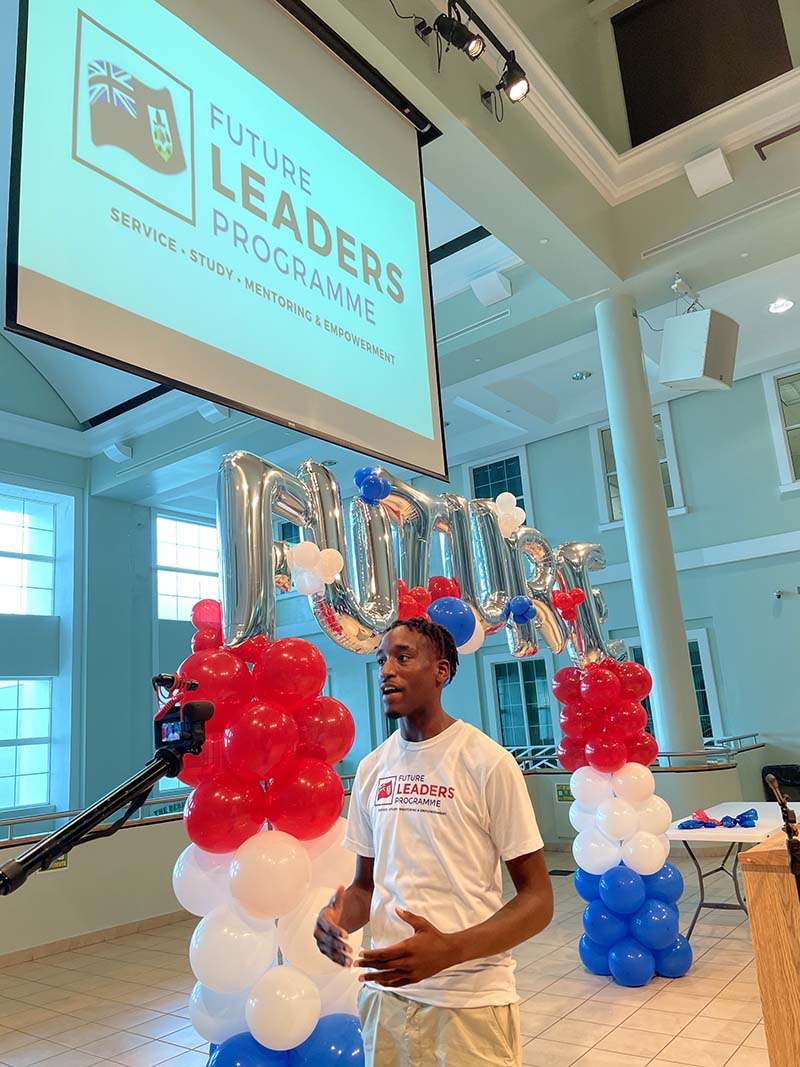 Read More About