Dr. Ty-Ron Douglas has directed a documentary, titled Border Crossing Sistahs, that will be released today [Sept 1] at the University of Western Cape in Cape Town, South Africa.
A spokesperson said, "The documentary centers the journeys and voices of the Thomas sisters – twin sisters and South African Olympic hopefuls. The documentary highlights challenges of access for women in sport, colorism, and the violence that women have faced in South Africa, juxtaposed to the hope and power of women to persevere and prevail as exemplified through the Thomas sisters and their amazing family.
Trailer for Border Crossing Sistas:
"Although Douglas is now the Associate Athletics Director for Diversity, Equity, Inclusion and Belonging at the University of California, Berkeley, the documentary was completed and funded through the University of Missouri / UWC Exchange program, an award Douglas earned twice that allowed him to travel to South Africa for his research projects.
"Dr. Douglas is the author of the award winning book, Border Crossing Brothas: Black Males Navigating Race, Place & Complex Space, a project that centered the voices of Bermudian men. This documentary is an extension of his border crossing advocacy, scholarly research agenda, and commitment to uplift across the diaspora."
Dr. Douglas said, "I am grateful to have directed my first documentary — entitled 'Border Crossing Sistahs.' It will be unveiled tomorrow in Cape Town, South Africa at the University of Western Cape at 8am PST / 12pm Bermuda time. Humbled to be invited to give a keynote and participate in the panel conversation about South African women in sport and the journeys of the Thomas sisters.
"The link to register for this session is here. Join us. Thank you to Mandla Gagayi Director of UWC Sport and his staff; grateful for the support of Rod Uphoff and my Mizzou colleagues, and my production team which includes amazing and talented Mizzou students who traveled to South Africa with me for this project, as well as Bermudian Paul DeShield!"
"An excerpt from the documentary will be shared during the unveiling."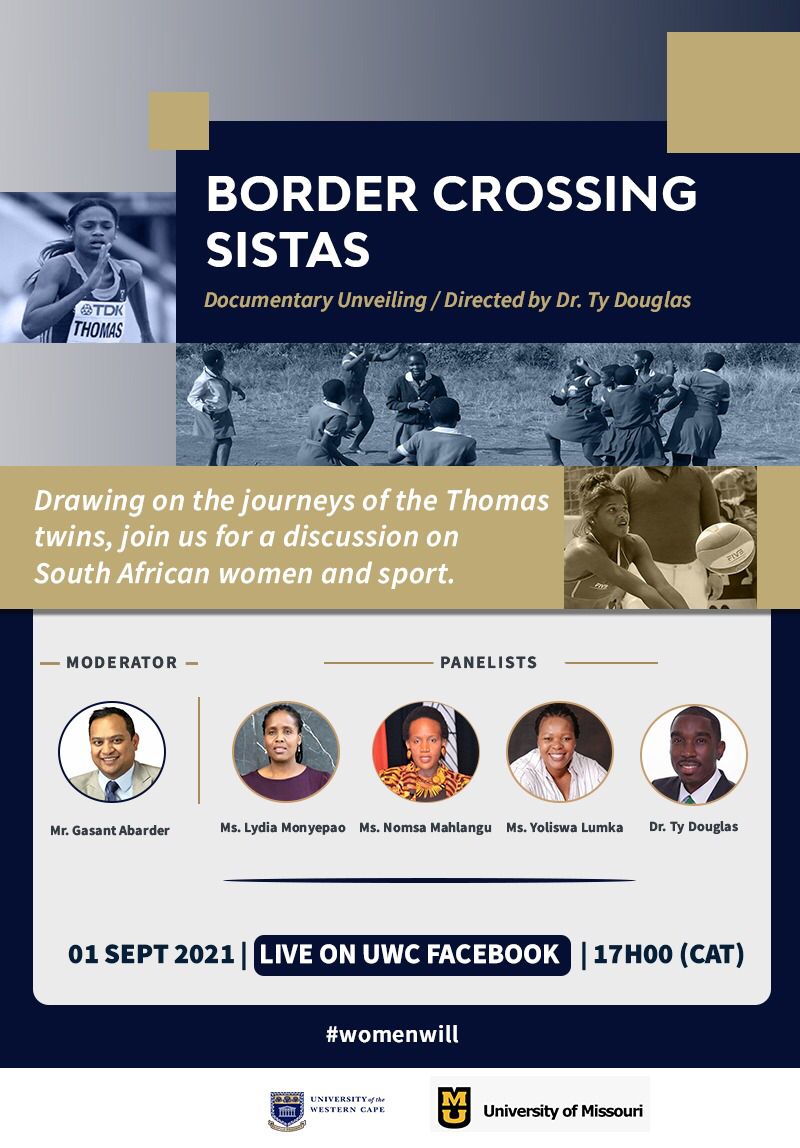 Read More About
Category: All, Entertainment, News