The Phoenix Stores now have Healgen Rapid Covid-19 Antigen Self-Tests available for $7.95.
The poster states that the test is an "easy-to-use nasal swab test" which provides "easy-to-read results within 15 minutes" and is "approved for use by the Government of Bermuda Health Ministry."
Last month the Government announced that "Antigen tests can now be imported for personal use" as "the policy was reviewed and adjusted by the Ministry of Health."
"It is hoped that the public can use antigen kits for personal use to empower themselves [whether vaccinated or not] to protect vulnerable persons in their midst, for example, before visiting an elderly relative or before attending a social gathering with loved ones," the Government previously said.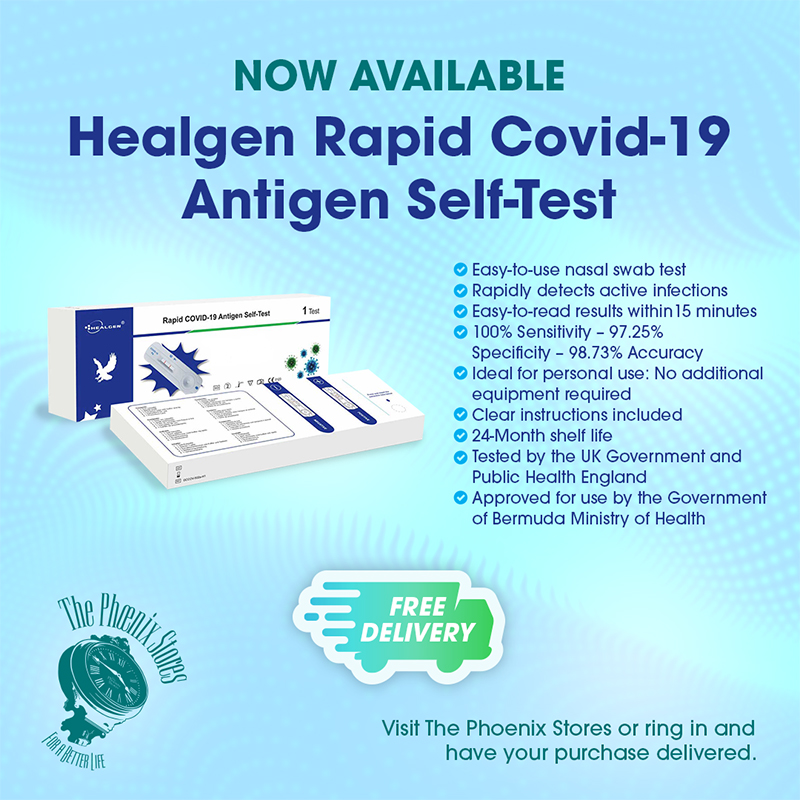 You can find more information on the links below from our dedicated website BermudaCovid.com, which is the most comprehensive resource and historic record available of Bermuda's handling of the pandemic.
Read More About