If you plan to order pizza from Four Star or any of the other food items from FoodHub, you can also order an antigen Covid-19 test to be delivered, with the company's website showing an option to purchase test for $8.
Back in September of this year, the Government announced that Antigen tests could be imported for personal use and they are now quite widely available on the island.
Screenshot from the website's ordering page: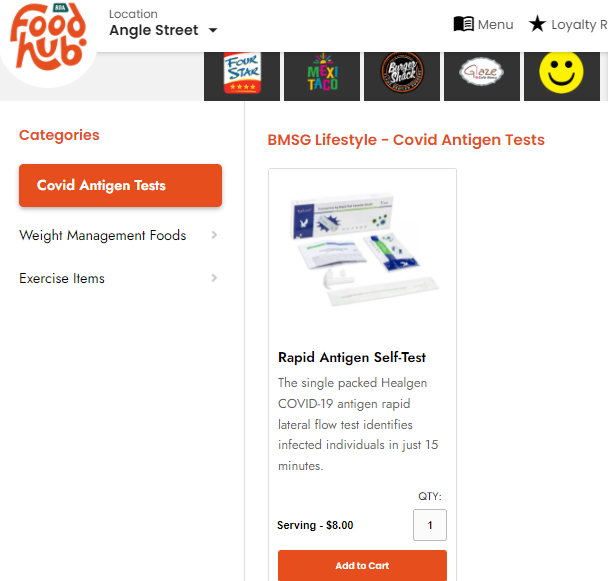 You can find more information on the links below from our dedicated website BermudaCovid.com, which is the most comprehensive resource and historic record available of Bermuda's handling of the pandemic.
Read More About