Ranae Kai is inviting the public to attend a book launch on Saturday, October 30 from 11.00am to 3.00pm at John Smith's Bay.
A spokesperson said, "The wait is over. By God's grace alone, Ranae Kai is excited to officially introduce Jewel to the world. From a great anticipating preorder season to excitedly launching Jewel.
"It is with great pleasure that Ranae Kai formally invites her Bermuda community to join her on October 30th, 2021 from 11am to 3pm at John Smith's Bay as she hosts her first book launch. This will be an amazing opportunity to meet and greet author, Ranae Kai, who is also currently writing her second book of three to this sequel.
"Jewel's book launch is designed for interaction and connection amongst others desiring to build a pure community as well. Additionally, there will be healthy treats available.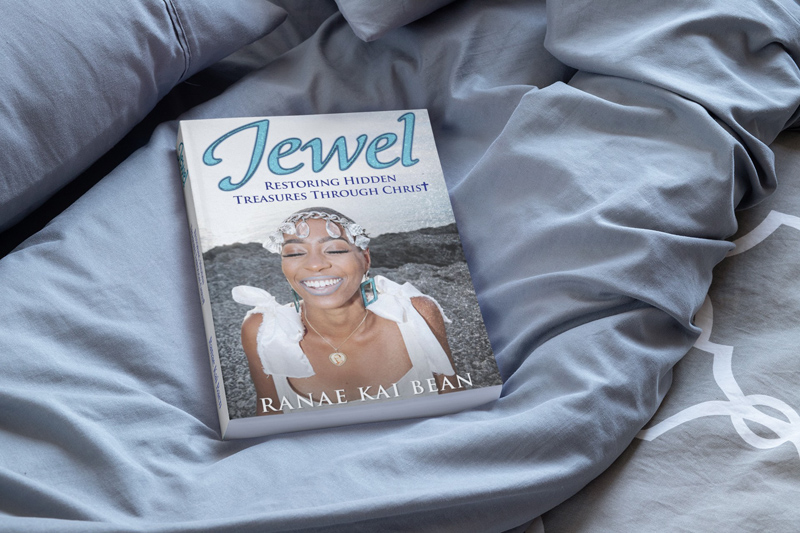 "Above all, Ranae Kai aims to empower each jewel to experience faith over fear, and peace over chaos. Ranae Kai's prayer is that every precious jewel who encounters this book would gain new wisdom and clarity to fulfill their special, God-ordained purpose. Just as the title reads, may hidden treasures be restored in Christ.
"Ranae Kai offers additional resources and services, to encourage those hungry for more and desire greater to fight this good fight of faith with class, which are all located via www.ranaekai.com. Ranae Kai stands for excellence and is overjoyed to share a piece of her transformational story to strengthen the next generation.
"She also welcomes all international interests to order their personal copies online to receive Jewel directly at their home or local interests, given their preference.
"An online virtual launch party will be held as well on October 30th, 2021 from 8pm to 10pm AST. Kindly email light@spiritofloveglobal.com to RSVP and for more information."

Read More About
Category: All, Entertainment