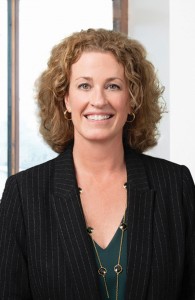 BF&M Limited today [Oct 19] announced the completion of BF&M's CEO succession plan, stating that Ms. Abigail Clifford is appointed President and Group Chief Operating Officer, and CEO Designate of the BF&M group of companies.
A date for the transition has not been set and Mr. John Wight remains Group Chairman and CEO.
"The selection of Abigail Clifford as President & Group COO and BF&M's future CEO is the result of a deliberate succession planning process over several years," the company noted.
"This carefully planned and transparent succession approach demonstrates the BF&M difference; we are very proud to announce one of our own leaders who understands and cares deeply about our clients, employees and business," said Mr. Wight.
John Wight, Group Chairman also stated: "On behalf of the entire Board, I'd like to congratulate Abby in her new role as President & Group COO, and as our CEO Designate.
"She is an exceptional leader who has played an instrumental role in leading our organization through growth and major transformation efforts over the last eight years. I look forward to continuing to work with Abby."
Abigail Clifford welcomed the appointment: "This new role of President and Group COO is a natural step in my ongoing preparation for the CEO role. I am honored by this leadership opportunity, and I look forward to supporting our clients, employees, and community to build upon BF&M's strength and reputation. I also look forward to continuing the work required of a lead insurance and supplemental benefits provider in the years ahead."
Anthony Joaquin, Deputy Chairman of BF&M Limited commented: "Abigail has brought tremendous value during her tenure. We look forward to working with her in this new role. The Board remains committed to strong governance and a seamless leadership transition process in the future."
Read More About