Bermuda CAN, a network of environmentalists, is inviting the public to help build awareness of the "existential challenge" posed by climate change from today [Nov 5] through Monday [Nov 8].
A spokesperson said, "With the reality of a climate catastrophe on the horizon, the entire human family is being called together by the United Nations, with thousands gathering in Glasgow at COP26, as well as millions mobilizing across the globe.
"This in response to the UN Secretary General's warning of 'Code Red for Humanity.'
"Locally, Bermuda CAN, a network of environmentalists, is inviting everyone across our island to join this global effort to build awareness in how we must address this existential challenge from Friday November 5th to Monday, November 8th.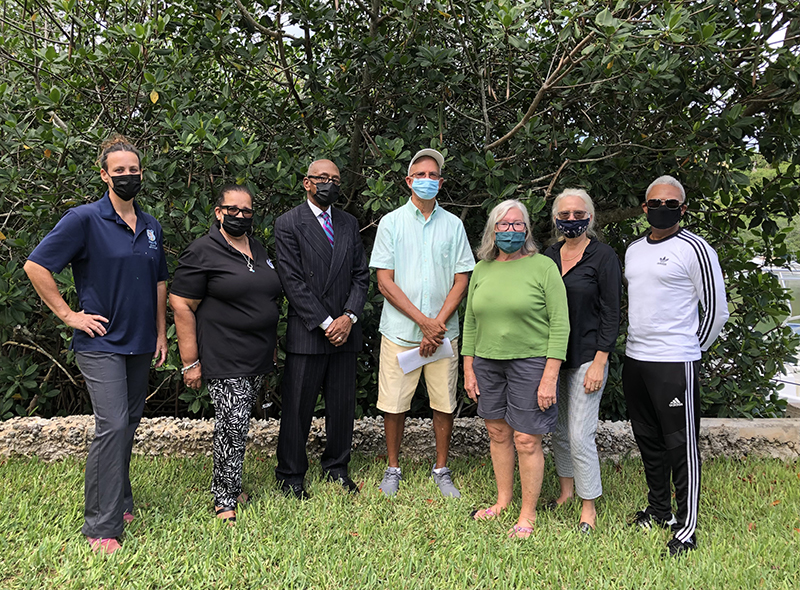 "Already, we have schools committed to make use of this learning opportunity as well as members of the faith community who recognize the moral imperative involved in addressing what is a catastrophic threat to all of humankind.
"We are inviting everyone to wear something green over this period and workplaces to offer some opportunity to build awareness of this global challenge for both employees and employers. The Bermuda Employers Council and the Bermuda Trade Union Council are joining in this push in the spirit of fundamental human solidarity.
"Social Justice Bermuda has also affirmed their support for this initiative, given the interconnection between the climate challenge and the vital need for sustaining a just society, committed to equity.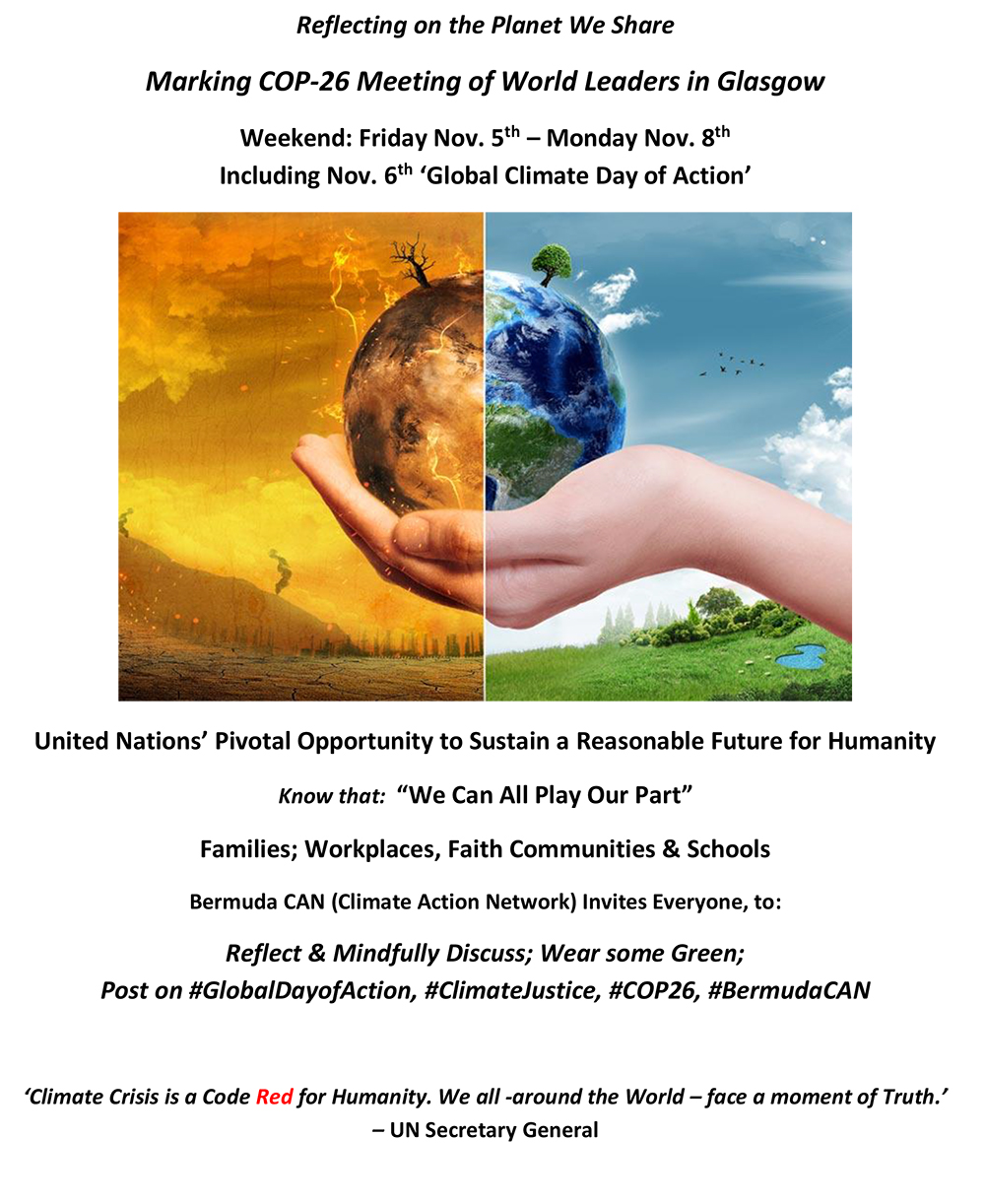 "In addition, we are encouraging friends and family to take some time over these four days to reflect together on how they might expand their awareness regarding this most fundamental matter. In doing so they are invited to make use of the websites of the Bermuda National Trust, BEST, Keep Bermuda Beautiful, Greenrock, COP26, and the United Nations.
"Follow Bermuda CAN on Facebook for more individual and group actions you can make.
"Let's continue to think globally and act locally. Be reminded of Nelson Mandela's mantra: 'it always looks impossible until it's done."

Read More About
Category: All, Environment