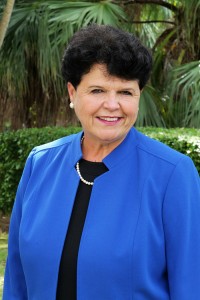 The Bermuda High School for Girls [BHS] has announced today [Nov 9] that Linda Parker, Head of School, is set to retire from BHS at the end of July 2023.
In a letter to parents, she announced, "Next year will mark 20 years since I returned to my alma mater as Head of Secondary, before taking up my current role as Head of School. My time at BHS has been one of enormous professional and personal growth.
"I have been so fortunate to work with such passionate and talented faculty, staff and students, which is a privilege I will always cherish. Being the Head of BHS for the past 16 years has been the highlight of my 40-year career in education. I consider everyone at BHS a part of my extended family, and it is a school that I will always love dearly."
A spokesperson said, "Linda spent 20 years in the public education system, at Whitney Institute and CedarBridge Academy, before returning to BHS in 2003 as Head of Secondary, keen to give back to her alma mater.
"By the time of her retirement, Linda will have been Head of School [2007 – 2023] for 16 years, during which time she has created a strong legacy of academic strength and progress for the School.
"She has played a key role in developing and implementing three Strategic Plans and over the last 18 months she has guided the School through one of the most tumultuous periods in its history. Linda has achieved many goals that she set for herself and the School. In recent years she has:
Secured international accreditations with The Council of International Schools and The New England Association of Schools and Colleges.
Introduced the Early Years Programme for 4 year olds.
Developed a focus and programme of leadership for girls from Primary through IB
Engaged in a very successful $11 million fundraising campaign to build the Innovation Centre with state-of-the-art facilities for Science, Technology, Engineering Design, Mathematics and the Performing and Visual Arts.
Facilitated a STEAM focused education model.
Established and leveraged strong relationships in the community in support of girls' education
"As the School celebrates the completion of its most recent five-year Strategic Plan and embarks on the next, this is the natural time for transition."
When asked what the future holds, Ms Parker stated, "As the School continues to grow and evolve, and as we embark on a new 5-year Strategic Plan, this feels like the right time for me to begin the next phase of my life.
"I am proud to say that I have achieved all of my professional goals, and it is now time for new challenges and experiences. This next chapter is unwritten, but I am excited by the professional possibilities that lie ahead and the opportunity to devote more time to my family, particularly my grandchildren.
"In my remaining 18 months at BHS, I will be focused on the important work that needs to get done now: completing the goals for this year and the next academic year and launching our strategic direction for the next 5 years. I look forward to being an integral part of the transition process and will support our new Head in every way possible."
In a letter to Parents and Alumni, Board Chair, Celia Powell '85 noted, "It is with the deepest gratitude and appreciation for our Head of School's leadership, that the Board of Trustees has accepted Linda's decision to retire at the end of the 2022-2023 school year.
"Linda has always led by example – putting BHS and its students first in everything she does. In my time as Board Chair, I have witnessed first-hand Linda's hard work, her dedication to and deep caring for each student and her unwavering commitment to BHS.
"Thanks to Linda's involvement in developing the new Strategic Plan with her Leadership Team and the Board of Trustees, our next Head of School will have a clear blueprint for the work that needs to be accomplished over the next few years.
"Linda's influence will be felt at BHS for many years, and we wish her success and happiness in the next stages of her professional and personal life. Linda will play a central role in the search for her replacement, assisting in search planning and ensuring a smooth transition to her successor.
The school noted, "The search for a new Head of School will begin in early 2022 and candidates will be invited from Bermuda and overseas."

Read More About
Category: All