The National Museum of Bermuda's [NMB] Commissioner's House — which was built in the 1820s — is undergoing restoration work and getting a facelift.
A spokesperson said, ""Scaffolding is up, and a local construction crew is undertaking preservation and repair work on the verandah and 19th century cast-iron pillars and fascia of Commissioner's House. This work will ensure that the historic House [built in the mid 1820s and the first prefabricated cast iron framed house built in the western hemisphere] lasts for future generations.
"Post 2014-16 hurricanes, the Museum carried out extensive repair, restoration and reinforcement work to the roof and cast-iron truss framework of Commissioner's House to protect against future storm damage.
"Now, attention has been turned to the verandah, the historic cast iron pillars and repairing the damage of decades of salt, wind and rain. This is part of NMB's commitment to preserving their historic buildings and property.
"Commissioner's House remains open — including the latest exhibit Traces and Pastimes by local artist Gherdai Hassell — while restoration work takes place. However, there will be no access to the upper verandah. Museum staff will continue to provide progress updates and announce any changes to House access.
"The National Museum of Bermuda is open 9am – 5pm [last admission 4pm] during the spring, summer and fall. Winter hours are 10am – 5pm [last admission 4pm] starting December 1. The Museum is open every day of the year except December 25."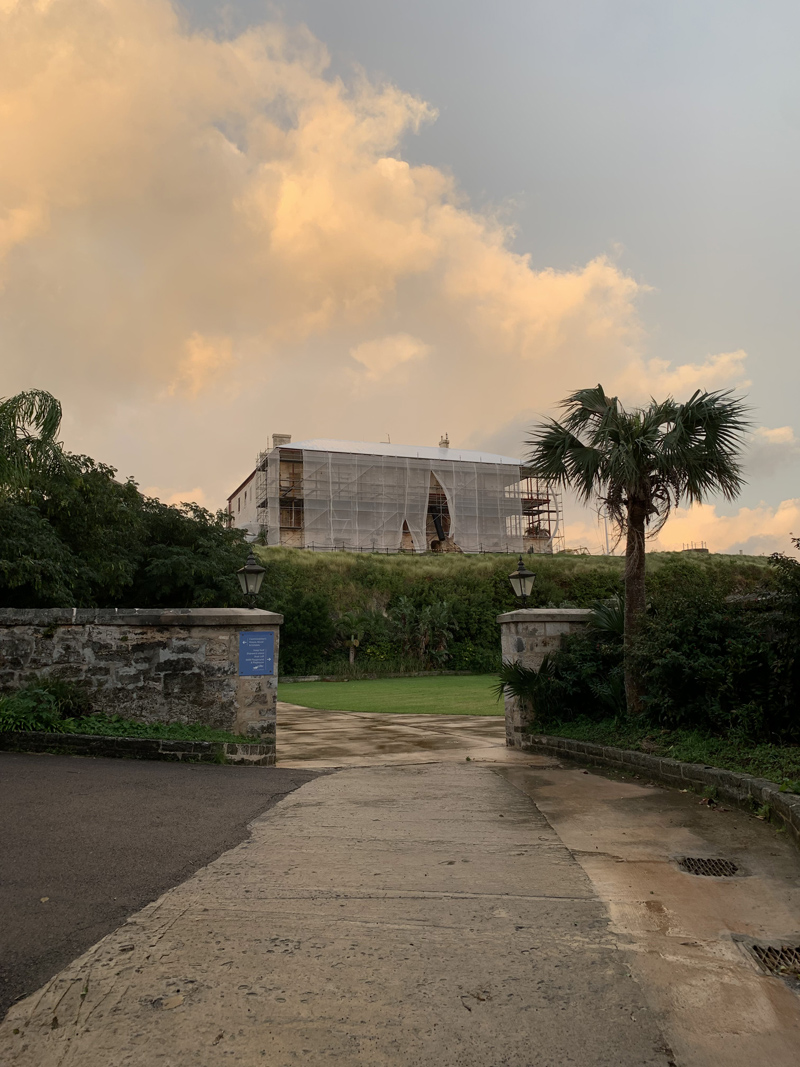 Read More About