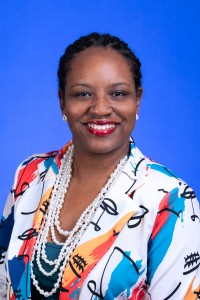 Today [Dec 9] the Head of the Public Service, Dr Derrick Binns, announced the appointment of Malika Cartwright as the Director for the Department of Workforce Development.
A Government spokesperson said, "Mrs Cartwright assumed the post-effective Monday, November 1, 2021. Mrs Cartwright will report to the Ministry of Labour, Permanent Secretary, Mr Collin Anderson.
"Malika Cartwright is an experienced Career Development, Hospitality, and Communications professional. Driven by her passion for helping others achieve their goals, she takes great pride in providing the best possible service and support.
"As the Director of Workforce Development, her goals include executing a strategy that prepares Bermudians for the opportunities available now and into the future and supporting her team as they navigate these difficult times.
"Mrs Cartwright was previously the Advisor, Learning and Talent Development at the Bermuda Hospitals Board. Before that, she was the Executive Director of the Bermuda Hospitality Institute.
"In her early years, Mrs Cartwright attended Berkeley Institute. She then pursued higher education in the United States, completing a Bachelor of Science in Marketing at Kean University and a Master of Science in Management and International Business at the University of Pheonix. She has also obtained a Professional Certificate in Online Education from the University of Wisconsin.
"She also volunteers with Mirrors served as a co-chair on the Bermuda First Group, and was a Consultative Immigration Reform Working Group member. In addition to her busy work schedule, Mrs Cartwright is a devoted mother, wife, and dog mom."
Read More About