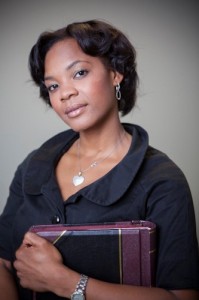 SBC Corporate Services has opened a new office in the Bahamas.
A spokesperson said, "SBC Corporate Services has expanded to The Commonwealth of the Bahamas. With over 10 years' experience delivering sophisticated bespoke solutions for multi-jurisdictional business, the firm continues to drive customer value and growth through specialization.
SBC's Managing Director Simone Smith-Bean  [pictured] states, "This expansion is in response to our clients rising interest and demand for jurisdictions that provide regulatory certainty and banking solutions for their enterprises". Drawing on its extensive expertise, resources and solid affiliations with its international network, SBC is focused on assisting its clients in achieving their vision and adding value.
"With offices now located in Bermuda, The Bahamas, and Miami, Florida; SBC is strategically placed to provide the type of sophisticated services that businesses require within today's rapidly evolving digital economy.
"A leader in structuring Companies, Licensing, Business Development Consultancy and Risk Management Solutions, the firm facilitates non-traditional businesses to grow in emerging markets. Mrs. Bean Smith highlights, "Our dedicated team recognizes the importance of being at the forefront of new industries that have emerged because of Technological and Regulatory change. SBC are well equipped to ensure our clients goals are realized."
Mrs. Smith-Bean and her firm's vision is to support the evolution of the global digital economy as she "believes that there are mutual benefits to be gained through ensuring that solid relationships are built and preserved with regulatory authorities across international borders."
A spokesperson said, "A member of Bermuda Development Agency's Fintech Legal and Regulatory Committee, The Caribbean Blockchain Alliance and Alpha Lawyer Association, Mrs. Smith-Bean's commitment towards strengthening the digital economy is also reflected in her community service. Simone, will be featured as a panelist at the upcoming "FOCMNY" Future of Caribbean Money virtual summit December 8th -9th 2021 here
"For more information visit our website at www.smithbeanlaw.bm or email us at admin@smithbeanlaw.bm."
Read More About