Directors of LOM Financial Ltd. recently travelled to Nassau to open the new LOM House in Bahamas, with the purchase of the new LOM Bahamas office marked with a traditional Bermuda roof wetting.
The company has operated in the Bahamas since 2001. and the company said the "new office cements their connection with the islands."
With a staff of five, the Bahamian LOM office is led by Principal Craig Lines, who has overseen LOM's Bahamas operation since 2001. He said, "Bahamas is a unique market that offers an excellent location, widespread expertise and an independent sovereign jurisdiction.
"For many years it has been a principal offshore financial centre in the Caribbean and we expect for it to remain a significant and growing financial hub. After operating here for 17 years we are very pleased to have deepened our links here through the purchase of this building.
"Moreover, the purchase of this building is physically the most evident in Bahamas but it is in reality the manifestation of one of many mile stones reached and crossed. Over the last several years we have spent a considerable amount of time and money developing internal systems that now provide what I believe to be the best offshore private banking platforms in the Bahamas with a global reach.
"We have operations and staff in five countries that cover all time zones, an Asset Management team that consistently and conservatively beat the indexes in their sector. The purchase of this building is an indication of our commitment to and belief in the Bahamas and her people."
Malcolm Moseley EVP & CFO, Craig Lines President/Director of LOM Financial [Bahamas] Limited, Scott Lines Chairman & CEO, Horst Finkbeiner [Director] & Glen Smith [Director]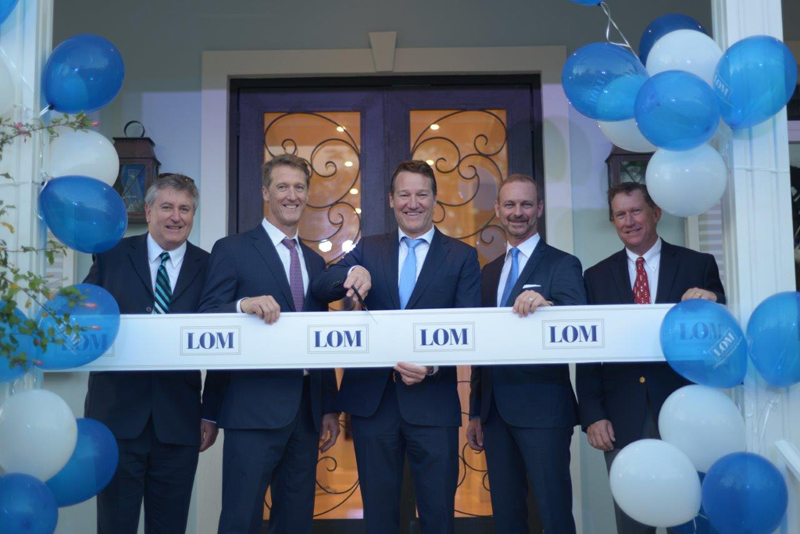 Scott Lines, CEO and Chairman of LOM Financial, commented on the occasion saying, "We are deepening our involvement in the Bahamas, we are recruiting ever more talented staff and our goal is to provide the best service and performance found anywhere."
Mr. Lines also went on to note the historical connection between the two islands, "Bermuda's links with the Bahamas are numerous and substantial and it's often remarked that we are essentially cousins, separated by 850 miles of ocean but linked historically, culturally and economically."
During his speech to the crowd at the roof wetting, Mr. Lines also spoke on the changing nature of offshore business and the need to continually step up and meet global requirements."
He asserted, "LOM's central objective is to provide great service with understandable and solid investment strategies to deliver consistently good performance. We believe that is what will succeed in the offshore world. That is our goal and it is what we deliver."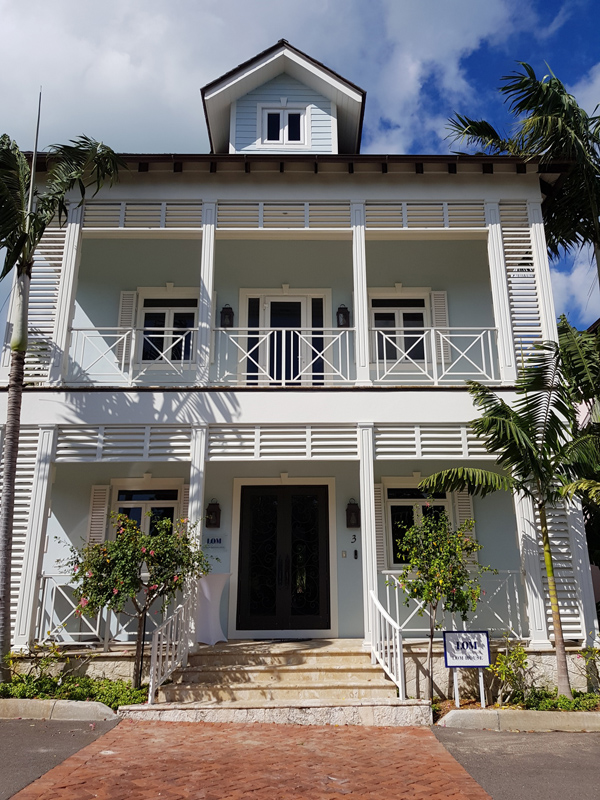 "The opening of the new office rounds out a significant year for LOM as the company was recently named the 2017 Best Wealth Management Company Bermuda winner by Global Banking & Finance Review," the company noted.
"Presented annually, the Global Banking & Finance Review awards recognize innovation and achievement within the Global Financial community. The competitive global awards are open to institutions of all sizes and identify those who excel in particular areas within the financial world."
Scott Lines, CEO and Chairman of LOM Financial said, "LOM is honoured to receive the 2017 Wealth Management award. We have our talented and experienced team of advisors and asset managers to thank for this achievement. It's been a year of growth for us, particularly with our expansion into Grand Cayman."
He continued: "We have a positive outlook for 2018 and are going to focus on expanding certain lines of business into new Caribbean markets. We hope to sustain this momentum well into 2018 which will mark 25 years in business for LOM."
Read More About