"We have made the difficult decision to close our doors on March 1st, 2022," Luxury Gifts Bermuda said.
The owner posted the graphic below on the company's Facebook page and said, "Dear Luxury Gifts Friends, I am writing with a heavy heart to inform you that I have made the difficult decision to close our family business. As many of you are aware, I founded Luxury Gifts Bermuda in 2011, as a luxury online retail company, as a young new mother.
"Along with a myriad of reasons that have guided me to my decision [such as Covid effects on our local economy including the ongoing heavy restrictions], I have decided that it is time for the next chapter in my life that will allow me to be more family-focused so that I can better absorb these prime years in my children's lives.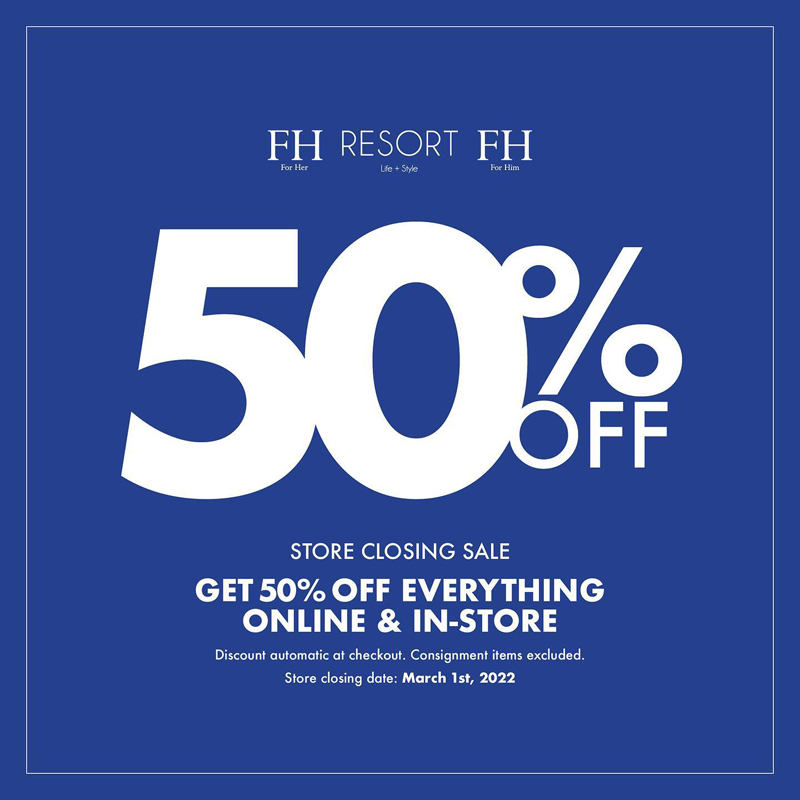 "It has been an incredible journey to work alongside so many incredible team members [past and present] who have poured their energy into helping us grow from an online retailer to a multi-store operation with several thousand square feet across all the beautiful properties we have been able to be a part of.
"We will be closing our stores for the last time on March 1st, 2022 and will begin our voluntary liquidation sale today to clear out our existing inventory and fixtures and fittings. We will be sharing large discounts on all inventory including brand new arrivals coming this week, and we invite you to take advantage of this opportunity.
Their website states, "We are so incredibly grateful for our journey over the last ten years, the friendships we have made and the experiences we've shared but we have made the difficult decision to close our doors on March 1st, 2022 All gift certificates, including online gift cards need to be used before our closing date. We will also be liquidating fixtures and fittings from our three retail stores, FH For Her, FH For Him & Resort Life + Style. A full walkthrough of our FH stores are available to preview."
Please visit their website for more details.
Read More About