Bermuda's cycling team of Conor White, Liam Flannery, Zander Miller, Nicolas Narraway, and Dominque Mayho have started racing in the XLIII Vuelta Ciclística Independencia Nacional in the Dominican Republic.
The seven-day stage race runs over 1,100 kilometers got underway with the Santo Domingo-San Cristóbal-Bani-Azua-Barahona route, with a route approximately 178 kilometers.
Riders 2 through 40 all had the same time of 4:06:21, finishing 1 minute and 23 seconds behind stage one winner John Borstelmann who clocked 4:04:58.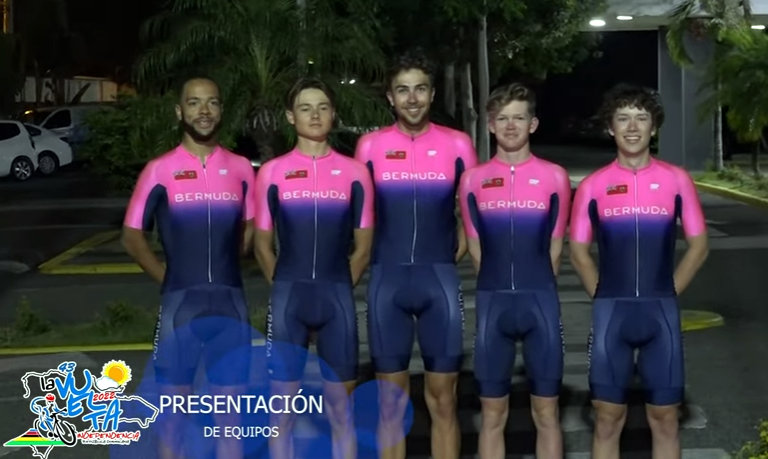 Two of the Bermuda riders were in the top forty; White was the first of the Bermuda riders to cross the line in 12th, while Narraway placed 36th.
Mayho finished 59th clocking a time of 4:16:02, Flannery crossed the line in 71st, and Miller finished 95th clocking 4:16:56.
As a team, Bermuda are currently 9th out of the 22 teams with a combined time of 12:28:44, with White picking up 4 points for his finishing spot.
In the Under 23 Division, Narraway is in 5th with the same time as the top 7 riders, while Flannery is 15th, and Miller is 23rd.

Read More About