A celebration was held yesterday [Jan 31] at the Bermuda Molecular Diagnostics and Research Laboratory to thank Dr. Carika Weldon – who returned home to assist the island at the start of the pandemic — for her service to Bermuda.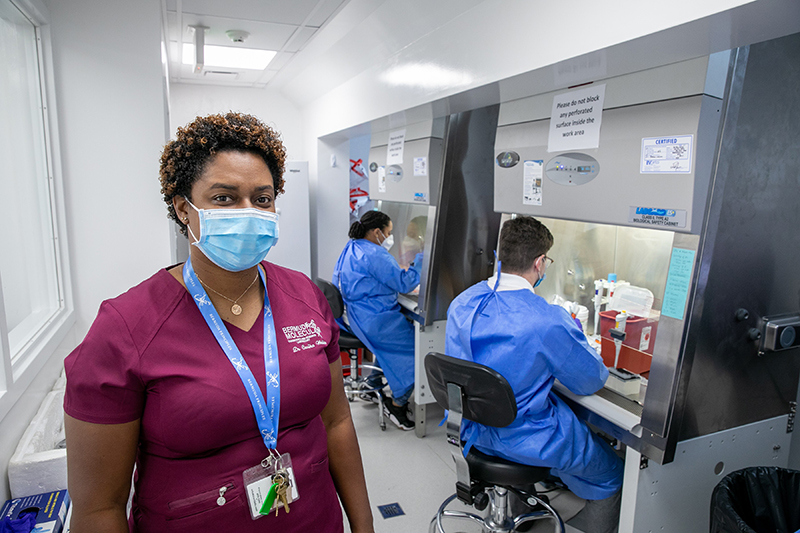 "We want her to know that we appreciate her, appreciate everything that she's done for our community and that we wish her all the best moving forward in the future," Geraldine Smith said, according to the ZBM broadcast.
Dr Weldon's godmother Sharon Smith said, "I'm just glad that we could do this for her to show that we Bermudians still appreciate her, and most of all that I just wish her all the best."
Lisa Douglas, of Celebrations Yard Carders said, "To me this is of national importance, because we needed to show Dr Weldon what she has done, not just for the health field, but for Bermudians at large."
"She's shown a path to greatness and she's inspired myself — and I'm older than she is — to just continue to follow your path, to inspire people, be true to yourself and above all else, to choose what is right for you," Ms Douglas added.
Screenshot via ZBM: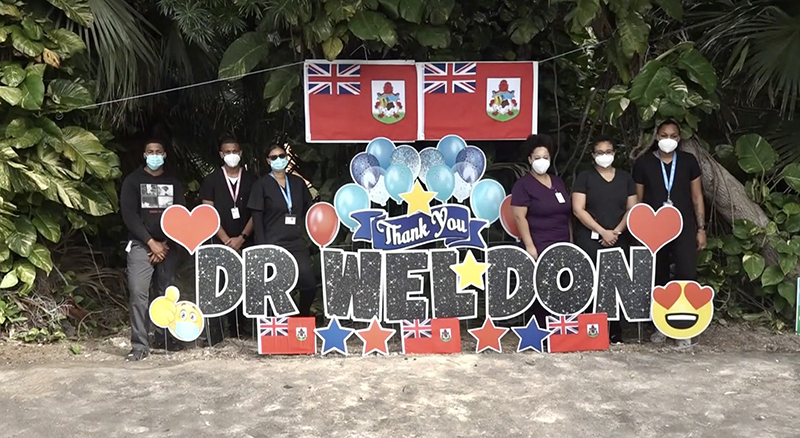 An online petition showing support for Dr. Carika Weldon attained over 8,500 signatures since 2020.
Dr Weldon was honoured back in the 2020 Queen's Birthday Honours List, and at that time the Government said, "Dr. Weldon returned to Bermuda from the UK to devise a testing regime for Bermuda to increase testing capacity as part of the Covid-19 pandemic response.
"She has done so at a great sacrifice to her existing work in Oxford. She led the development of the Government's Molecular Diagnostic Lab and has dramatically increased the island's testing capacity, a critical element in successfully controlling the spread of Covid-19 on the island."
Dr Weldon resigned from her position as the Government's Science Advisor & MDL Laboratory Director, with yesterday being her last day.
The Government announced last night that Dr. Pradeep Ambrose will join the MDL team to become the Primary Scientist "as part of a directorship transition," the Bermuda Health Council will "continue to provide support," and experienced lab operations personnel David Rogers and Andresa Bashir will provide "operational support to the MDL team."

You can find more information on the links below from our dedicated website BermudaCovid.com, which is the most comprehensive resource and historic record available of Bermuda's handling of the pandemic.
Read More About