Open Mic Bda will be hosting their "The Story Of Us Yesterday-Today-Tomorrow" event on Saturday [Feb 26].
A spokesperson said, "Open Mic Bda has partnered with The Griot Ltd. & Art Official Souls. The Griot is a shared cultural space and retail store for the African diaspora to explore their cultural identity through historical exploration of literature, art, spirituality and cultural connection.
"The Griot also directly connects African artists, writers, musicians, and spiritual teachers, with locals creating a social and economic bridge amongst the African diaspora.
"Art Official Souls' belief is that art inspires life. Their vision is to provide a platform for local artists, entertainers and creatives to express their unique talents as living 'Griots', telling their unique stories through art. AOS' vision is to create an open environment to promote cultural arts on the island.
"Together we formed Open Mic Bda with a common objective to reignite the cultural arts in Bermuda. Our mission is to create a platform for our local artists to tell their story across every medium. The local artists that have performed on our stage have included poets, dancers, musicians and singers.
"We look forward to everyone coming out to celebrate Bermuda's talent this weekend at The Griot – 32 parliament st. Hamilton, Tickets $60 – Available by: calling 261-2665 or www.griotbda.com."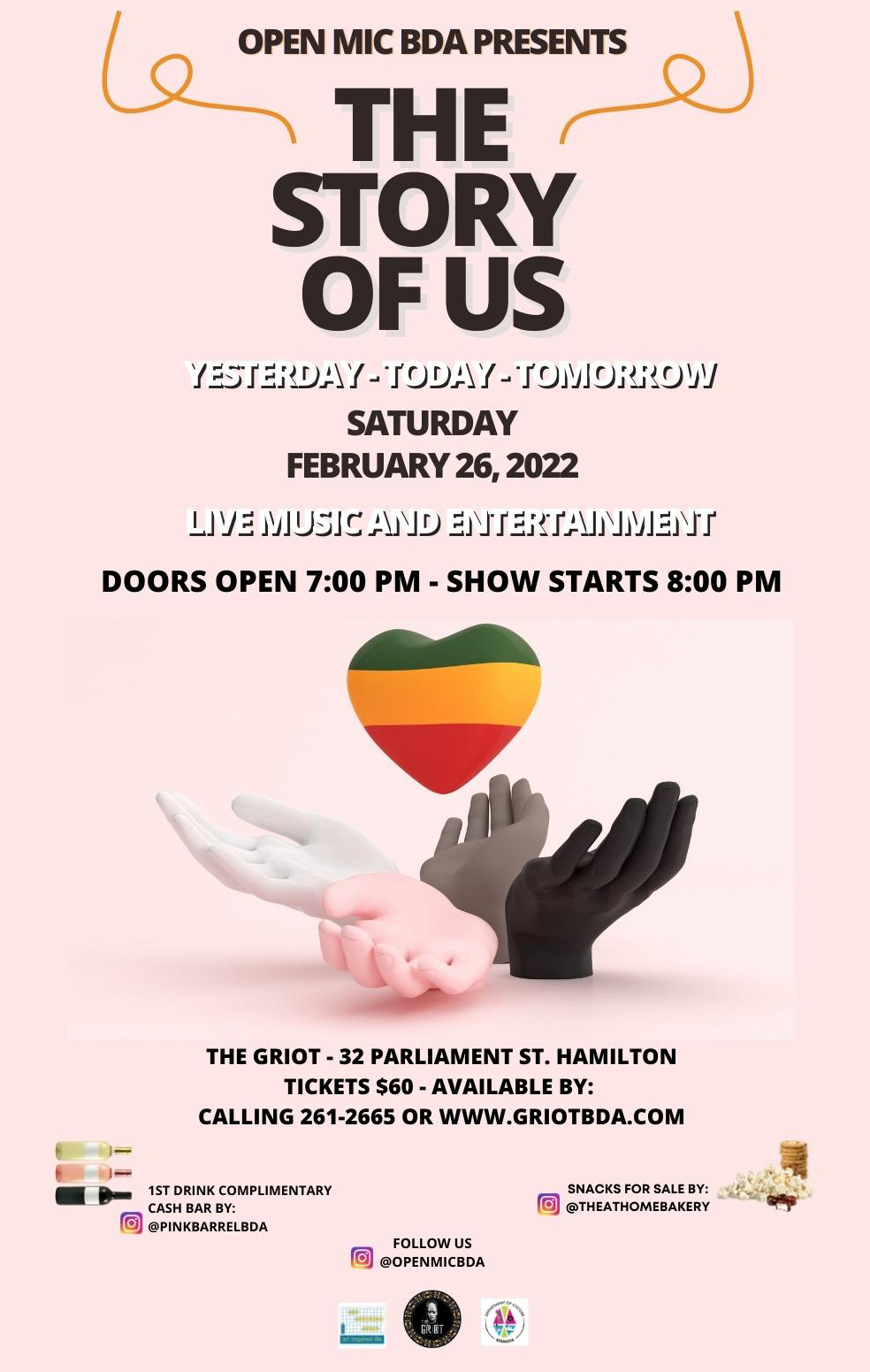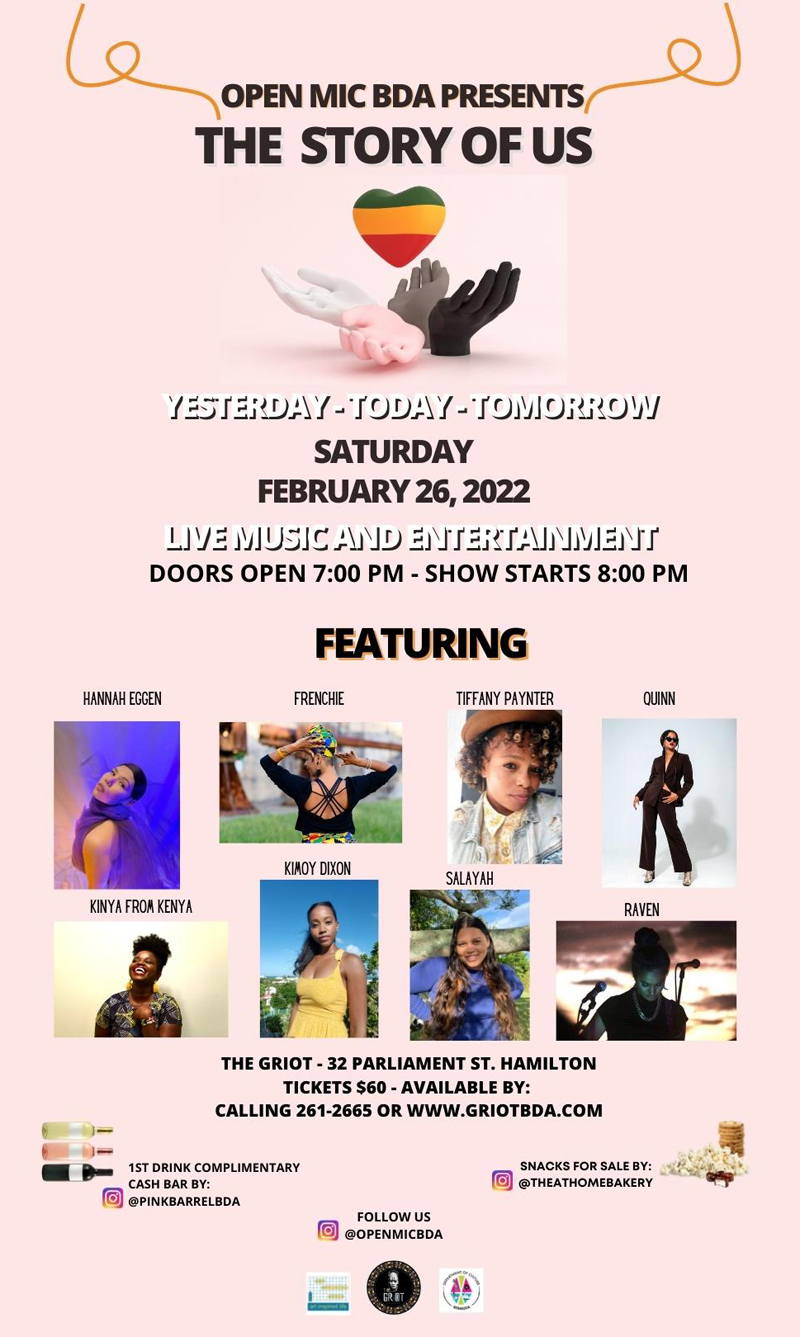 Read More About
Category: All, Entertainment, Music, News