[Updated] Some of the new electric buses have arrived on-island, with the Government currently holding a press conference to provide more details, and you can watch live below.
The official notices recently provided some details on the costs of the new electric buses, stating that Xiamen Golden Dragon Bus in China received $3,696,000 for electric buses, Xiamen Xinfengyuan Industry Co was paid $66,227 for electric bus parts, a cost of $66,830 was paid for shipping of electric bus charging stations, while the shipping of the electric buses cost $265,871.
In December 2021, Minister of Transport Lawrence Scott announced that 30 electric buses were purchased, and noted that each bus cost $114,200, saying that by "comparison, the last diesel bus purchased from Portugal in 2018 cost $250,000."
At that time he said it was "part of the Government's commitment to protecting the island's environment," and said they were "in the process of constructing interim charging stations at Dockyard, St. George and Fort Langton bus depots to support the initial 30 buses until the permanent charging infrastructure is ready."
We will will update — with more information and footage — once the press conference concludes.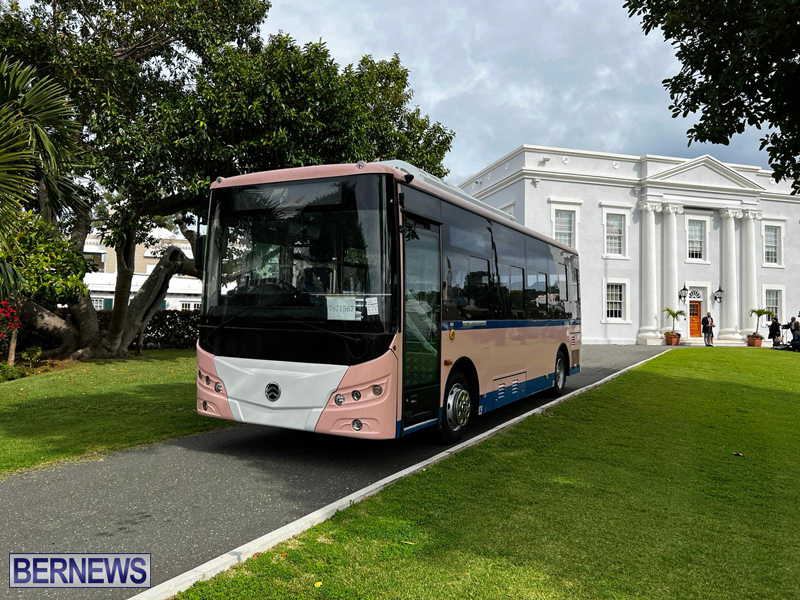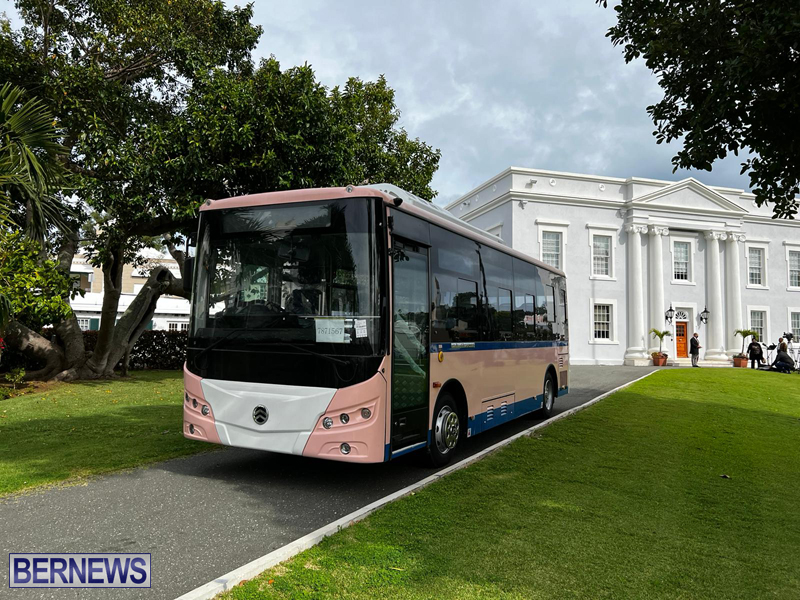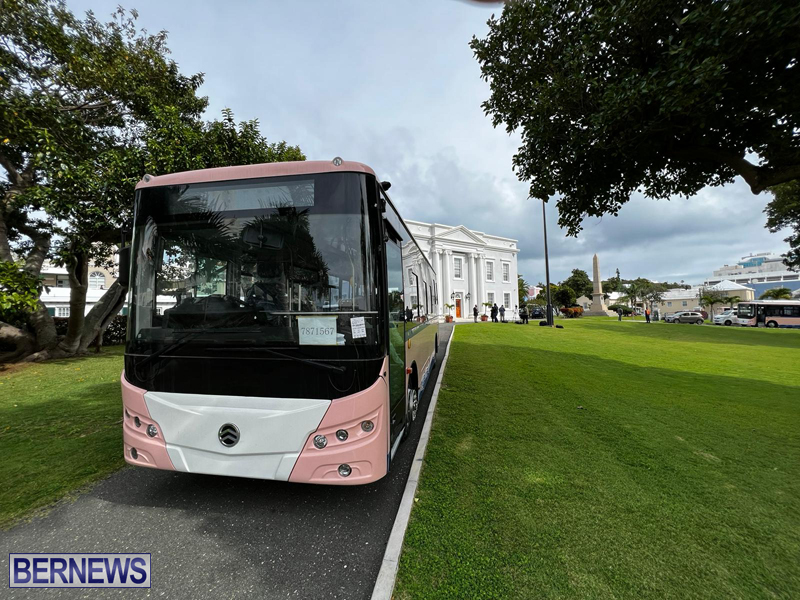 Read More About