The hatching process for Cahow chick in the CahowCam1 is now complete having been witnessed by viewers from Bermuda and around the world via the Nonsuch Expeditions CahowCam live stream.

A spokesperson said, "Jeremy first observed dimples [small bumps / ripples in the egg surface] during his nest check on the 25th, then at 2:32am on the 26th JP Rouja observed the first pip [small hole] when the parent took a quick break and briefly uncovered the egg.
"During another break at 3:24am, 3 pips were observed, which had then combined into a larger hole by 4:12am.
"By 5:46am, the hole was even larger with peeps being heard from under the parent, and at 5:51am, from the chick still inside the egg.
"There were several other views of the mostly intact egg throughout the day as the chick went through cycles of resting to bursts of energy as it tried to chip its way out.
"Then at 9pm the other parent arrived and after a great deal of vocalization and mutual preening, it took over incubation duties so its mate could head back out to sea.
"It can take up to 48 hours from the first pip until the chick manages to fully emerge by chipping away to make a large enough hole, or by connecting a series of pips into cracks around the larger end of the egg which it then pushes off.
"In this case, it was virtually 24 hours from when Nonsuch Expeditions Team Leader and CahowCam creator JP Rouja observed the first pip, to when at 1:57am a day later, on the 27th of February, he along with followers from around the world first observed the chick emerging from under its parent.
"To watch highlights and witness the chicks first few days via the Livestream visit www.nonsuchisland.com/live-cahow-cam. Viewers can also sign up for email alerts of significant nesting activity [like this hatching] and for the Nonsuch Newsletter here."
Photos courtesy of JP Rouja/Nonsuchisland.com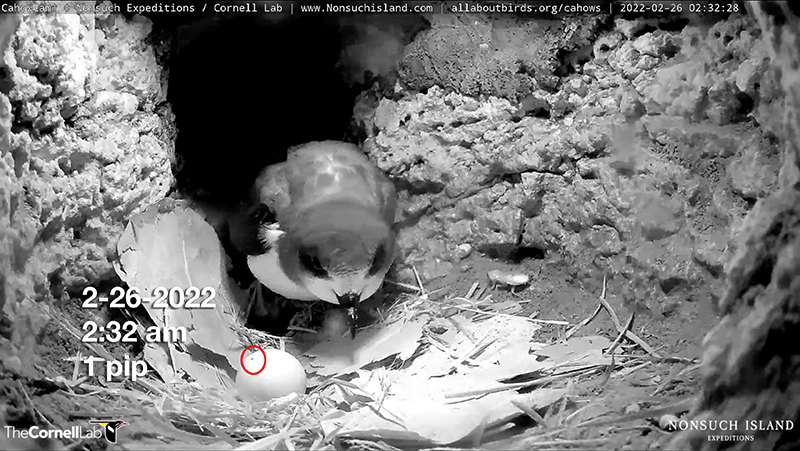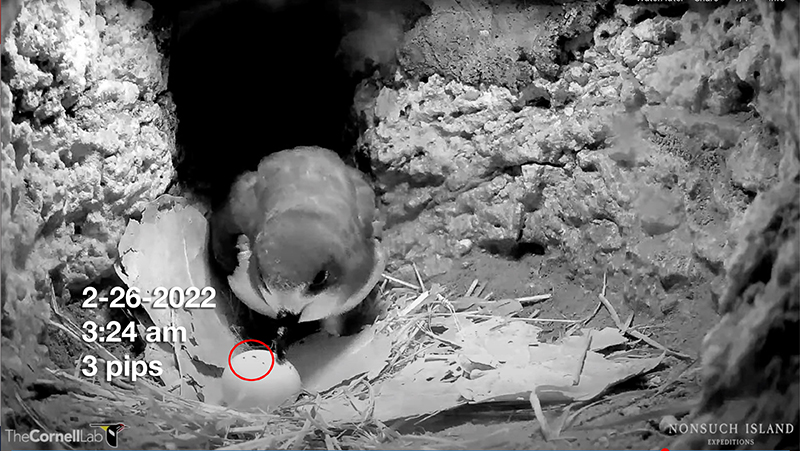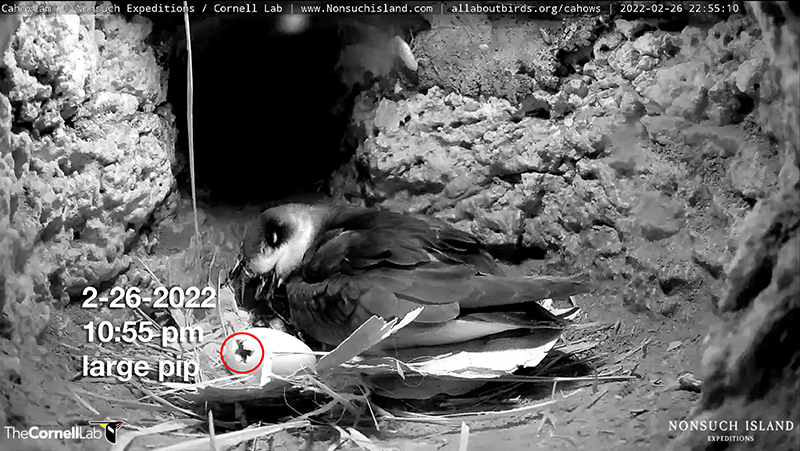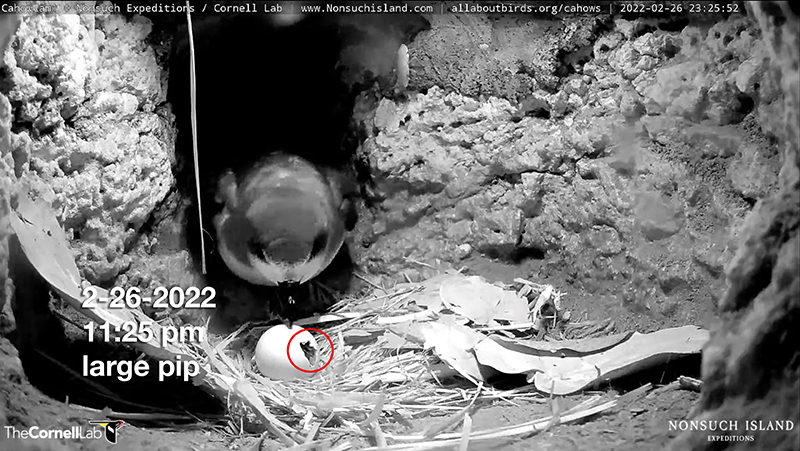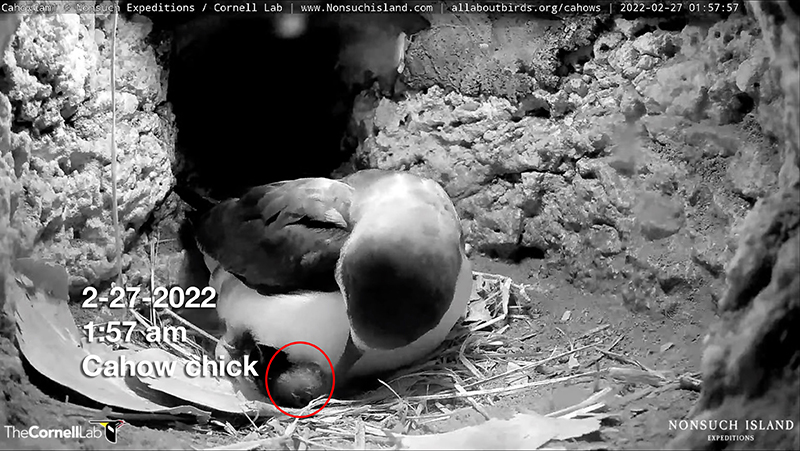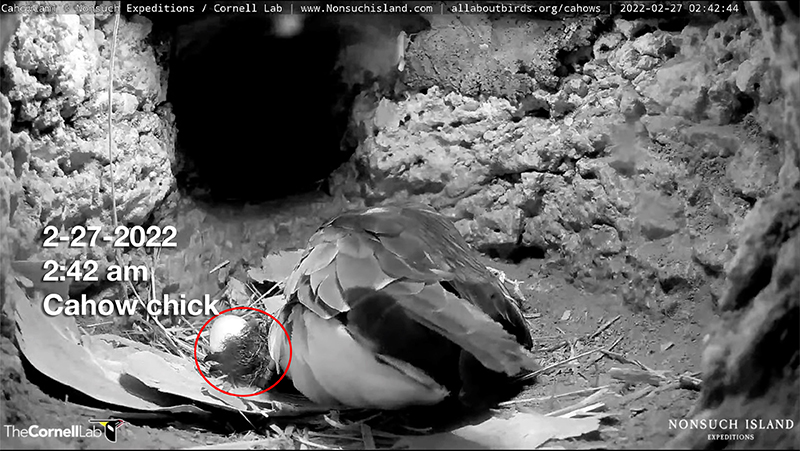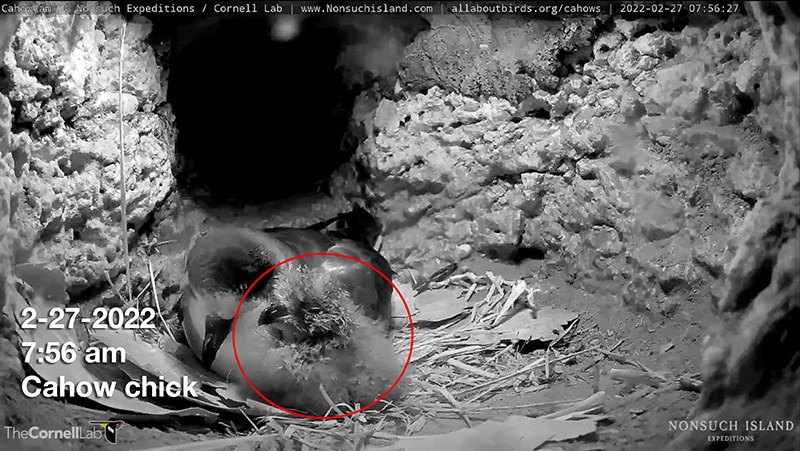 Read More About