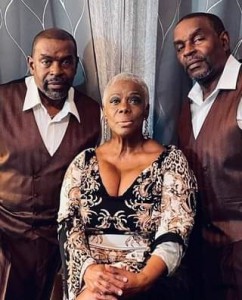 [Written by Dale Butler]
Last weekend, two local bands – within four blocks of each other on Front Street in the city of Hamilton – played before thirsty local fans eager to enjoy a romantic evening with quality music. Although venues have been closed due to the COVID-19 pandemic, there was no evidence that our musicians had fallen asleep. They were as sharp as ever and enthusiastically performed to the delight of a well-dressed and foot tapping audience.
The Tino Martinez Quintet opened at their home, The Blue Waters Angler's Club & Bar, while HindSight, Bermuda's international trio, added special guests Willard Burch and Cashaun Evans at The Loft located in the heart of Hamilton at the Emporium Building on Front Street on the occasion of Lauretta's birthday weekend.
HindSight are world travelers and a few years ago returned with a broad repertoire that has now crystallized into old school goodness. Their shows sell out really fast and due to popular demand they will be back on February 25th and 26th with Showtime at 8:30 p.m. Additional details are on Facebook.
Just remember this: the show is highly favored among its large fan club and the songs are so popular they will transport you back to The Forty Thieves Club, once the premium showcase venue of local and international stars of the early sixties, also on Front Street.
The Tino Martinez Quintettis are in rehearsal on Sundays for two to three hours at the No Limit Drum Studio. Last year I heard them play "Seaside" at The BlueWater Angler's Club & Bar which is their home base, centrally located in Hamilton. Musically, the band is flooded with gifted performers and every one of them could solo because they shine when allowed to let go.
Their Valentine's Day show was exceptional and very well received by a hungry well-dressed audience enlivened by the foremost MC in Bermuda, by far, Roddy Piper, that left with high expectations for their next show. Sound Concepts, engineer and Hubie's renowned guitarist, Derek Simmons, Sr. ensured we were not overpowered by the band.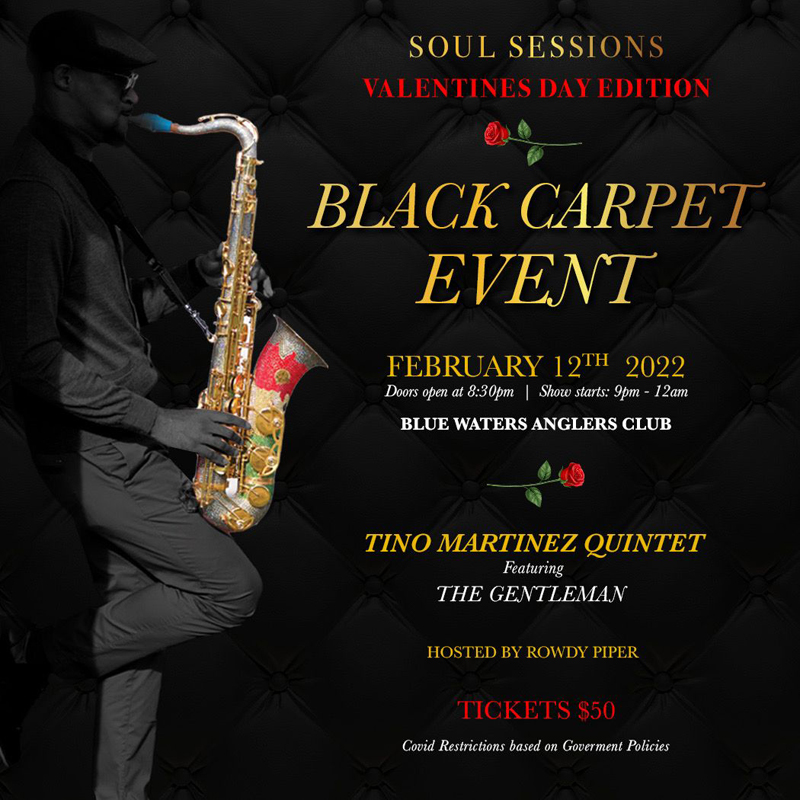 Upon exploration, I discovered a few of the members are involved with music for their day jobs while others do a variety of things:
Tino Martinez: Clinical Laboratory Scientist and doctoral student
Troy Washington: Music Educator
Raymond George: Piano teacher, Bermuda School of Music and organist at St. Paul A.M.E. Church
Lloyd Holder: Chief Information Security Officer at SiriusPoint
Don Richie: Sales:
Torrey Tacklyn: Operations Technology Technician at Belco
It was a lovers' night and the band ensured their repertoire touched every heart with songs like:
Misty – Eroll Garner
Baddest – Hip Hop Tune
Can we talk – Tevin Campbell
Shawty – Unwrapped
Hidden Beach – Jazz version
Hindsight will return to the Loft on Front Street at 8.30 p.m. on February 25 and 26th and The Tino Martinez Quintet will post their next venue shortly. So stay tuned if you want more live local entertainment. Your presence is key as Bermuda rebuilds its entertainment industry.
It will take a while for Bermuda to reach allegory with more venues and showcase music events, but these two appetisers are leading the way – Accelerando – gradually increase the tempo. I am happy our musicians have not packed it in. Based on the schedule produced by Creatives Live from the Ministry of Community & Cultural Affairs, and the weekend events at The Fairmont Hamilton Princess Hotel, the journey has begun as they say, Accelerando!
- Dale Butler is the author of "Music on the Rock" and the Professor of local music since 1976.

Read More About
Category: All, Entertainment, Music, News