On Saturday [Feb 19], Raleigh Bermuda recognized Mrs. Marva Trott as the '2021 Raleigh Bermuda Community Volunteer of the Year.'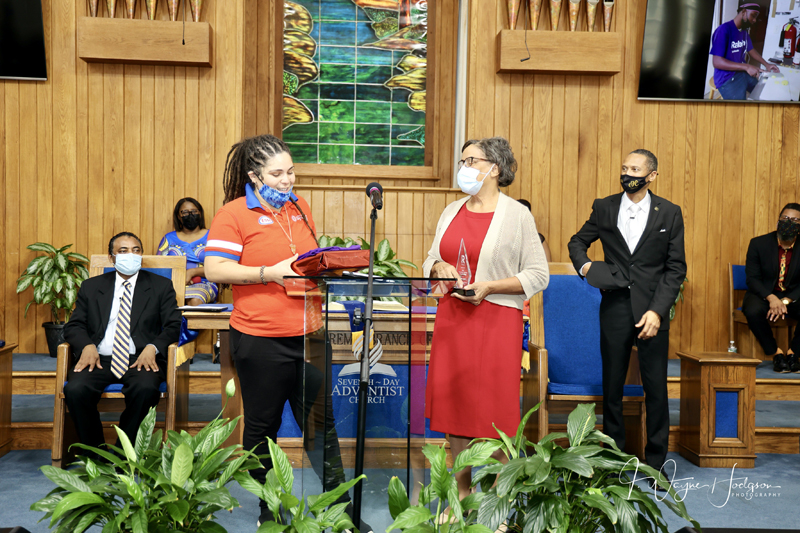 The award presentation was held at the Hamilton Seventh-Day Adventist Church where the award was presented to Mrs. Trott by Raleigh Executive Director Ms. Dany Pen, Raleigh Board Member Mrs. Kaywell Outerbridge and Raleigh Programme Coordinator Ms. Keri-Lynn Pacheco.
"Since launching the Raleigh Brave Programme in 2020, Mrs. Marva Trott has opened the church's kitchen space for Raleigh Bermuda to use. The kitchen space has played an instrumental role for Raleigh Bermuda where they have been able use the kitchen as a teaching space for their high school students," a spokesperson said.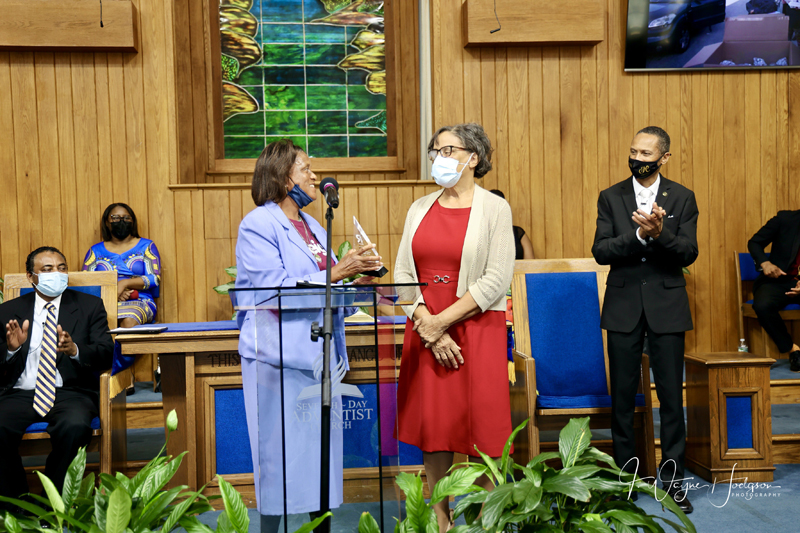 "Thanks to Mrs. Marva Trott, Raleigh Bermuda was able to bring their high students called 'Bravers' to learn how to cook in the kitchen, learn how to use the stove, learn how to cook healthy meals but more importantly, learn how to feed themselves.
"This past holiday for Christmas, Mrs. Marva Trott also helped to cook all the hot dinner plates for all our Raleigh Family Members. We were able to feed over 162 community members which included Raleigh alumni and their family members."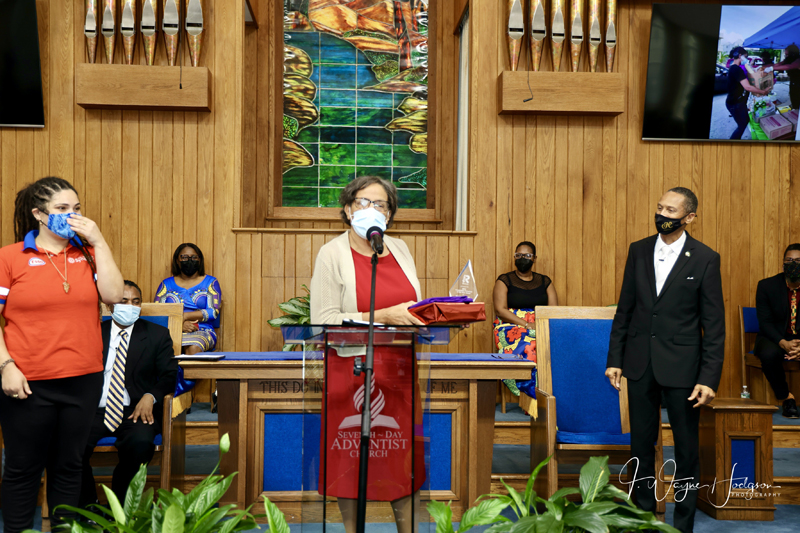 Raleigh Executive Director, Ms. Dany Pen said, "It is our great pleasure and honor to present this award to Mrs. Marva Trott who has been feeding our community and ensuring families and children have access to food every week.
"Our Raleigh Family has witnessed her spending countless hours in the kitchen cooking hot meals to provide to those in need and we are appreciative of her community service. On behalf of the Raleigh Bermuda Family – Board, Staff and Alumni – we would like to say thank you Aunt Marva!"
A spokesperson added, "Raleigh Bermuda serves over 200+ young people between the ages of 14 – 35 years old on island. The organization is well known for its alumni programme in the community and recognized for having one of the highest retention rates of young people on island.
"Raleigh Bermuda nurtures and fosters relationships with young people to support them as they transition into adulthood. The charity provides life skills that helps our young people become independent, confident, and leaders in our community.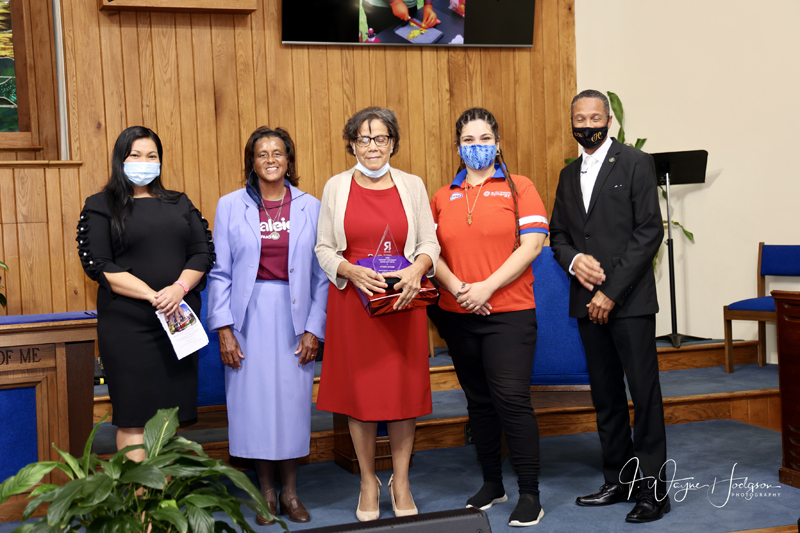 "A special thank you also to the following community members who helped to support and organize the award presentation: Brian Purvey [International Sports Shop], Pastor David Steede, Evan Douglas [second elder], Kym Astwood [media ministries head], Diane Coddington [church secretary], Tanaeya Burch [health ministry head], Derek Ming [head deacon], Elicia Albuoy, [head deaconess], Lorine Holder [worship Coordinator], Mr. T. Wayne Hodgson [photographer] and Josonne Smith [interim head elder].
"For more details on how to donate, please contact Raleigh Bermuda at info@raleigh.bm or call 333-5678 or visit: www.Raleigh.bm."
Read More About