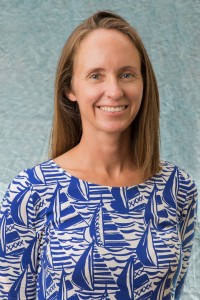 Somers Medical Services recently made the move to Weldon House 9 Victoria Street, located behind the City Hall car park in Hamilton.
Owner and Founder Dr. Joanna Sherratt-Wyer said, "We are thrilled to announce SMSL's new ground floor location which provides greatly improved disabled access and parking for our patients. Our medical practice has grown quite significantly and we needed to find a new space to accommodate our growth."
A spokesperson added, "Along with the move to the new location SMSL has expanded to now include three Bermudian doctors, with Dr. Laura Murphy coming on board as a welcome addition to the team.
"Dr. Murphy obtained her Bachelor of Science in Pharmacology, and a Bachelor of Medicine and Surgery at the University of Leeds in 2006.
"She returned to Bermuda in 2015 having spent 9 years in the UK working in internal medicine, pediatrics, gynaecology, psychiatry, emergency medicine and general practice, attaining her specialty qualifications and membership in the Royal College of Physicians, and the Royal College of General Practitioners. Dr. Murphy also has post-graduate qualifications in Women's Health, Diabetes and Palliative Care."
Dr. Murphy said, "I am thrilled to join the talented team at SMSL and look forward to contributing to the patient-driven and quality, evidence-based, compassionate care that they are known for."
SMSL welcomes new patients to register with the practice. To contact Somers Medical Services Ltd call 295 1110 or visit www.somersmed.com.

Read More About