A Bald Eagle — the first one reported in Bermuda in 34 years — has been seen flying across the island, the Bermuda Audubon Society said.
The Bermuda Audubon Society posted the photos below online, saying, "Bald Eagle arrives in Bermuda! Rumors were circulating this past week about a very large bird flying around Bermuda. When pictures of this mysterious bird appeared on the "birders chat" this morning, the team went into action – by land and by sea.
"The first sighting was from a boat, when the eagle was seen attempting to steal a fish from an Osprey, near the north side of Morgan's point. Lookouts then went to Ft, Scaur, Somerset Bridge and Rockaway Ferry and eventually all were rewarded with views of this magnificent bird. Some even went out in the pouring rain to get a peek.
"This is the first Bald Eagle reported in Bermuda in 34 years. The last one stayed for four months. Maybe this one will also stick around. Our visiting eagle is an immature bird that does not yet have the well known white head and tail of an adult. It likely came in on one of the weather fronts that we have had in the past few weeks. Juvenile Bald Eagles are know to be nomads and can fly hundreds of miles in a day.
"Bald Eagles eat mainly fish but will also consume a wide variety of foods depending on what is available. They will eat birds, reptiles, amphibians, invertebrates, and small mammals. They can be hunters or scavengers. They can have a wingspan of 6-7ft."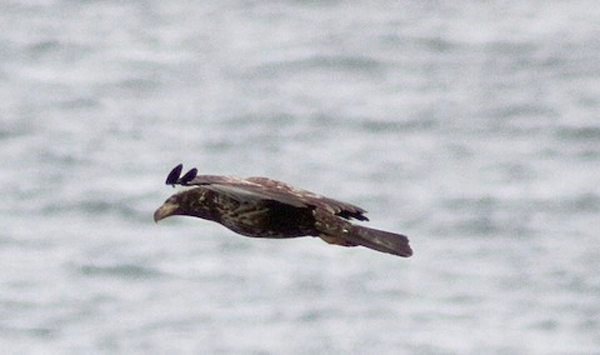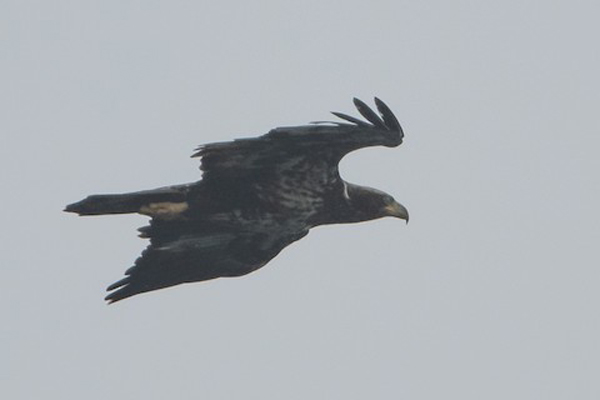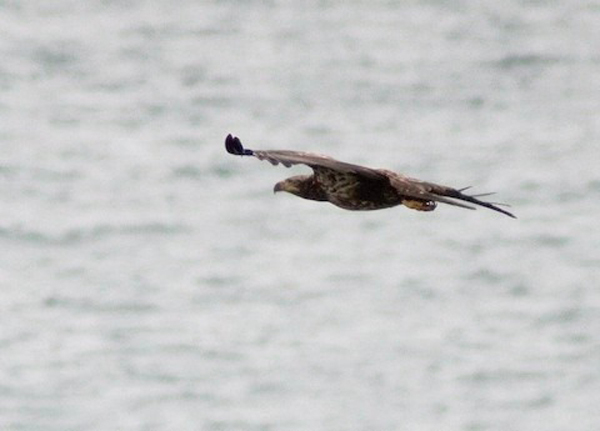 Read More About
Category: All, Environment, News