[Written by Stephen Wright]
Hadleigh Tucker looks set to finally make his debut for the Bermuda rugby team at the RAN Sevens Qualifiers in Nassau, the Bahamas this weekend.
Through a mixture of injury issues and the Covid-19 pandemic, the 24-year-old has had to wait to represent the island.
Tucker, who grew up in London, said the team are focused on qualifying from group D consisting of Belize, the Dominican Republic and Barbados.
The two-day competition doubles as a qualifier for the Commonwealth Games in Birmingham and the Rugby World Cup Sevens in Cape Town, South Africa in September.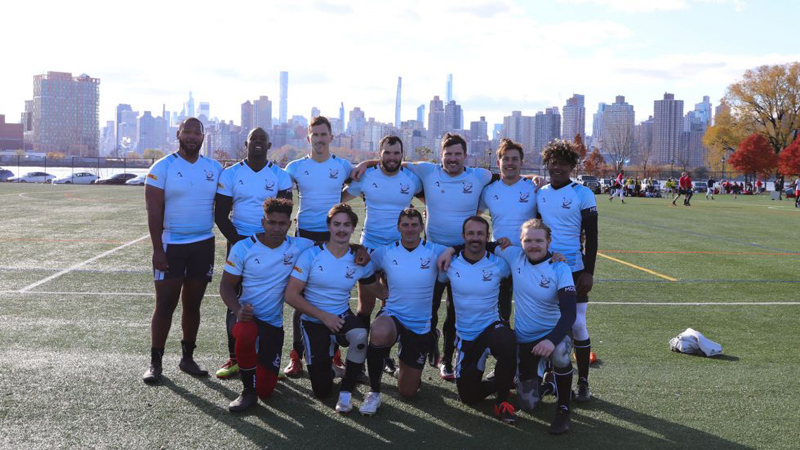 "I am looking forward to getting out there and playing my hardest in my first game for Bermuda," Tucker told the Rugby Americas North website.
"We have worked really hard, and I think we have the capability to take it all the way at RAN – we have the potential to do great things if we just focus and believe in ourselves.
"This tournament means a lot to everyone on the team. A lot of people wanted to get to the Bahamas, so the selection process has been really difficult.
"For those of us who did make the team, we are very grateful and will make sure we are in peak form to do our best with all guns firing – we're aiming to qualify."
Tucker, whose mother is Bermudian, said he has had to tailor his training for the tournament because of his injury history.
"Personally, because of my injuries, I have had to be more structured in my training," he said.
"I have fallen into the trap before of killing it at the gym and overdoing it, but I am being much more sensible this time around.
"I have injured both my hamstrings and my right and left ankle on numerous occasions. They are not uncommon injuries, but it is still a struggle because rugby is played at such explosive speed, and the way I run and step means I heavily rely on my ankles.
"Despite the setbacks, I am in good health now and ready to take on RAN!"
Tucker started playing the sport as a seven-year-old and continued playing while at boarding school.
"My dad played rugby and was a huge rugby fan," he said. "He really wanted me and my brother to play, so he got me involved in the game at a young age. Playing and training with the local club became a big part of my childhood."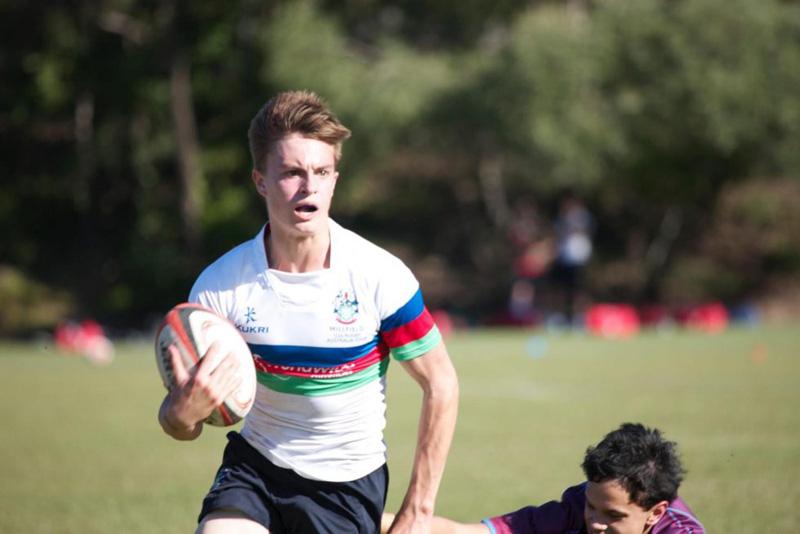 Tucker further honed his rugby skills at the University of Arizona; however, he quit the sport when he left the university to attend culinary school.
He only started playing again when he returned to Bermuda when the Covid-19 pandemic scuppered his hopes of travelling the world.
"At the end of 2019, I decided to go travelling," he added. "When I got back to London, my mother called me and said that with Covid-19 emerging, if I get on a wanted to come back to Bermuda for the summer, I should flight as they were going to start cancelling flights and I would not be able to get back.
"Although a lot of people were frustrated and feeling stuck on the island, a positive was that because we had so many Bermudians back on the island, it actually reinvigorated our rugby programme.
"We all kind of came together and started training, and the rugby culture in Bermuda is fantastic. It has continued to gather momentum, and here we are today – I'm super excited to be playing with the team in the Bahamas, it is a real accomplishment for everyone."

Read More About