[Written by Stephen Wright]
Marcello Wainwright is looking forward to enjoying some home comforts this season with his Toronto Arrows side set to play in front of their fans for the first time in two years.
The Arrows had to move south of the border last year to share facilities with fellow Major League Rugby team Rugby ALT in Marietta, Georgia, because of Covid-19 pandemic-related travel issues.
Toronto-born Wainwright, whose father Robert Wilkinson is Bermudian, believes the relocation hurt the Canadian team's results, with the Arrows finishing a lowly tenth in the table.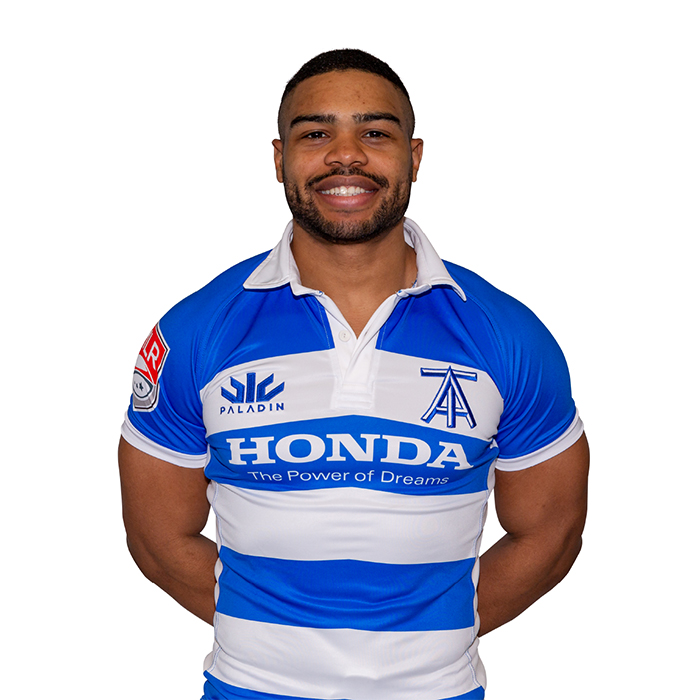 With Covid-19 disrupting the past two MLR campaigns in one way or another, Wainwright said he is excited to once again be playing before family, friends, and the Arrows faithful.
"In 2020, the season was cancelled after five games because of Covid," Wainwright told Bernews. "We had a season last year, but with the border closed between Canada and the US, teams weren't able to travel back and forth, and we ended up relocating to Atlanta.
"We haven't had a home game since 2019, and we're all looking forward to playing in front of our friends and family, and I think we'll have a much better season as well. It was tough living out of a hotel for four or five months."
The Arrows, who play their home matches at York University in Toronto, open their season with an away game against Seattle Seawolves on February 6 before they face LA Giltinis at the Starlight Stadium in Langford, British Columbia, five days later.
It will mark the first time a regular-season MLR match has been held in a Canadian province outside Ontario.
Wainwright, who played grassroots rugby for the Toronto Scottish and the Toronto Saracens, achieved his ambition of turning professional when he joined the Arrows before the inaugural MLR season in 2018.
"There was no professional rugby five years ago in North America," he said. "It is more than a dream come true for me and to do it in my home city is something I never imagined.
"It's been a joy. I love travelling and seeing new cities, and I hope to do this for as long as possible. It's been a lot of fun so far.
"The pay isn't as much as other parts of the world, but we take it seriously, it's full-time, we train hard, and it's a good standard.
"We have players from all over: New Zealand, Australia, South America and Europe, who have played at high levels."
Although the 25-year-old left Bermuda at the age of five, he still has fond memories of island life.
"I lived in Bermuda until I was about four or five," the 5ft 11in flanker said.
"I have some early memories, which stand out. I know it's very different being at the beach [in Bermuda] than in Toronto during the winter! I remember those days being in the water. I go back every so often, but not as much as I'd like.
"The majority of my family still lives in Bermuda. I think I only have one or two blood relatives in Toronto."
He added: "I do remember talking with people from Bermuda a long time ago [about representing the island]. At the time, I said I wanted to represent Canada and haven't thought about it since. [Playing for Canada] doesn't look super likely, but I'm happy to 'represent' Canada by playing for the Arrows."
Wainwright, a graduate of the Ontario Blues provincial programme, is also an ambassador for club partner organisation Toronto Inner-City Rugby Foundation [TIRF], a rugby centred non-profit that uses rugby as a social tool.
It is a cause that is close to Wainwright's heart.
"My friend's dad [Bill Di Nardo] co-founded [the organisation]," he added. "Many of the kids his son went to high school with were pretty good at rugby but couldn't afford to play club rugby because of the fees involved, or provincial rugby for Ontario, which cost about $2,000 for the summer.
"My mom wouldn't have been able to pay for that on her own. TIRF helped me out big with that and provided me with a pathway to play for the Toronto Arrows.
"TIRF has grown a lot since then, and I worked for the programme during my three summers at university [University of Guelph-Humber]. We used to do rookie rugby at schools and summer camps and introduce them to rugby through little games even if it was just tag with the rugby ball."

Read More About