22 Yards Cricket Club and USA Cricket will hold the Unity Cup T20 tournament in the Washington DC area from May 25th – 30th, and two players from Bermuda will be in action, with Kamau Leverock and Tre Manders drafted into the Florida Scorpions squad.
The tournament will see thirteen teams compete with most of the players taking part also registered to play the 2nd edition of Minor League Cricket [MiLC] in June 2022.
The tournament will have the 13 teams divided into four groups and will play their round-robin group stage matches, before the knock-out stages of the competition. Group A consists of teams from Clarion County Asia UTD, RDU, and Stallions, while Group B consists of teams from Cavaliers 22 Yards, Potomac, DMV Warriors, and Yankee Royals.
Group C consists of teams from Atlanta Fire, SAMP Army and Stallions X, while Group D will consist of teams from Cric Lanes, Florida Scorpions and Skky Strikers.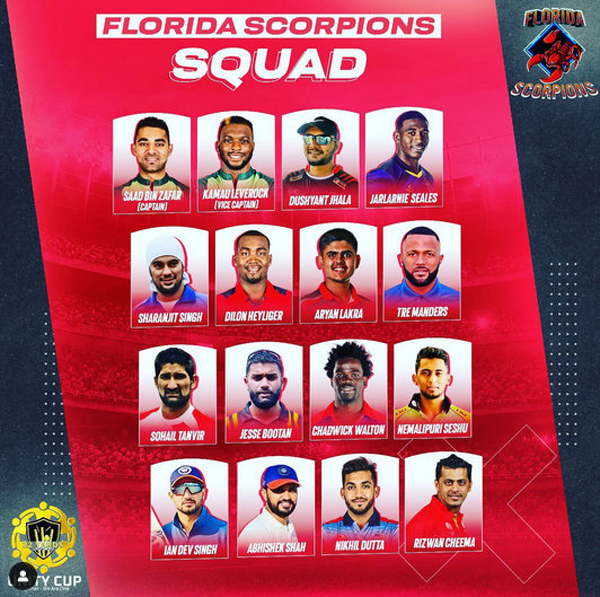 Read More About