[Updated with video] [Written by Stephen Wright]
Dominique Mayho and Nicole Mitchell retained their titles in the men's and women's Sinclair Packwood Memorial Race today.
Both riders cemented their positions as the most successful riders in the men's and women's competitions, with Mayho claiming his fifth title while Mitchell became a four-time winner.
Caitlin Conyers, the pre-race women's favourite, did not compete because of an injury.
Mayho finished the 13.1-mile race in 27min 15.4sec ahead of second-place Steven Smith [28:26.4] and Clifford Roberts [28:37.5] in third.
Mayho heaped praise on his VT Construction-Madison teammates, including Smith, for executing a perfect race.
"My team had a plan of starting really hard," Mayo told Bernews. "Phil Mace and Toby Wright went as hard as they could and took turns attacking, leaving Somerset.
"By the time we got to Barnes Corner, Steve Smith and myself had a plan to attack. We got off the front with Darren Glasford [Winner's Edge], and the three of us worked together until Burnt House Hill, and then I attacked to make sure Darren couldn't stay with us. From there, I rode solo to the finish."
Mayho, who also won in 2012, 2013, 2018 and 2021, added: "It feels great to win for the fifth time and extend the record.
"It's the most prestigious race for local riders, and to have my name on the trophy five times is a great feeling."
Mitchell, who also won in 2011, 2018 and 2021, finished in 32:52.8. Sarah Ryan [33:01.3] came second, and Adriana Penruddocke [34:18.2] placed third.
In the Junior Male race, Tommy Marshall won in 28:39.1, Cameron Morris [28:39.4] came second, and Thomas Quarterly finished third [28:39.4].
Charlotte Millington won the Junior Female race in 32:54.9, and Annabelle Miller placed second [32:56.2].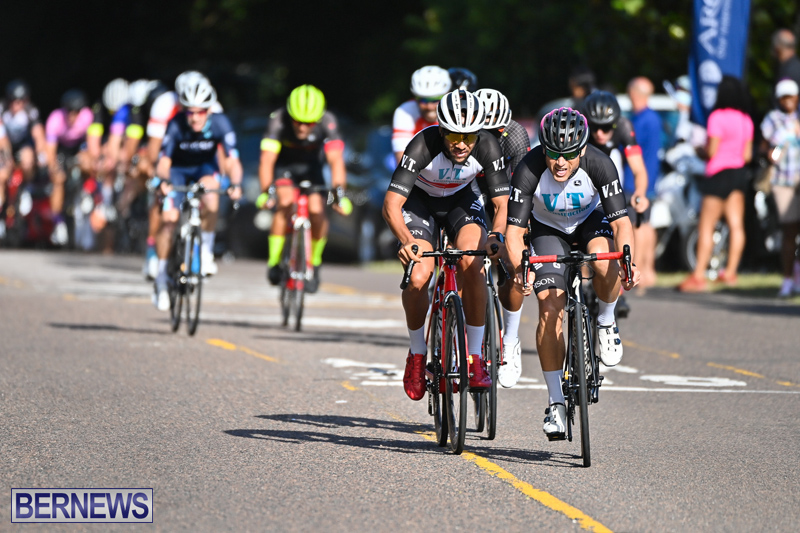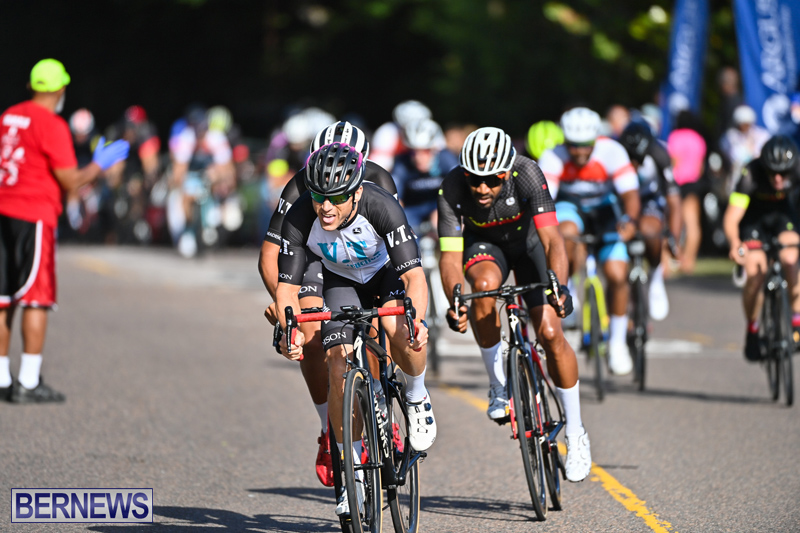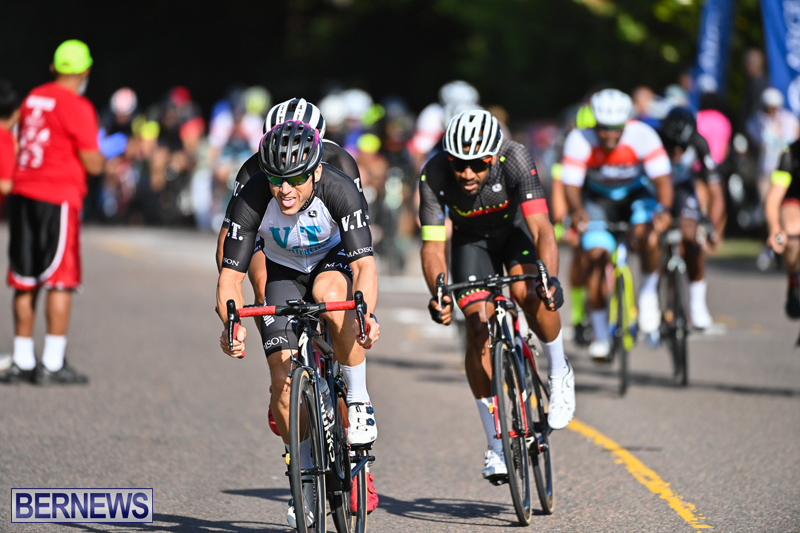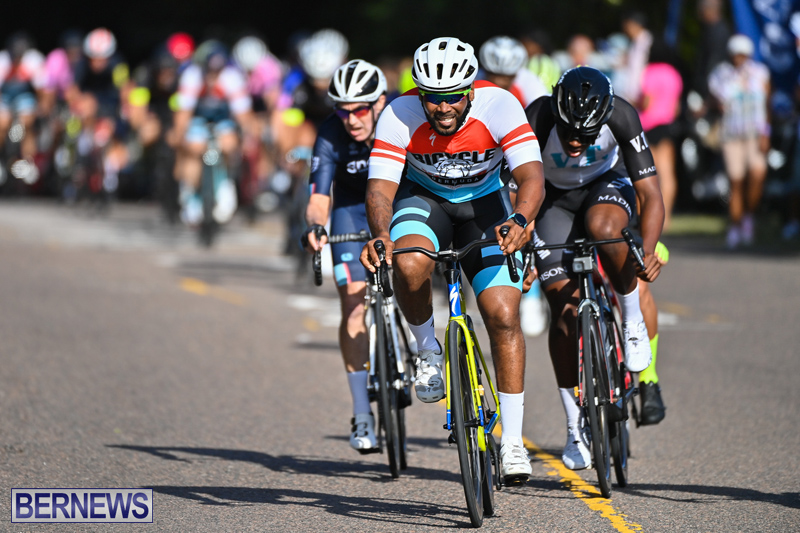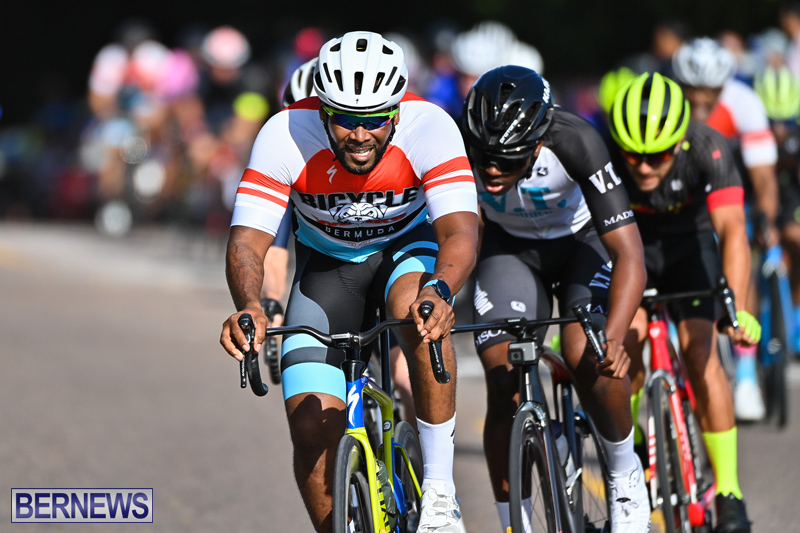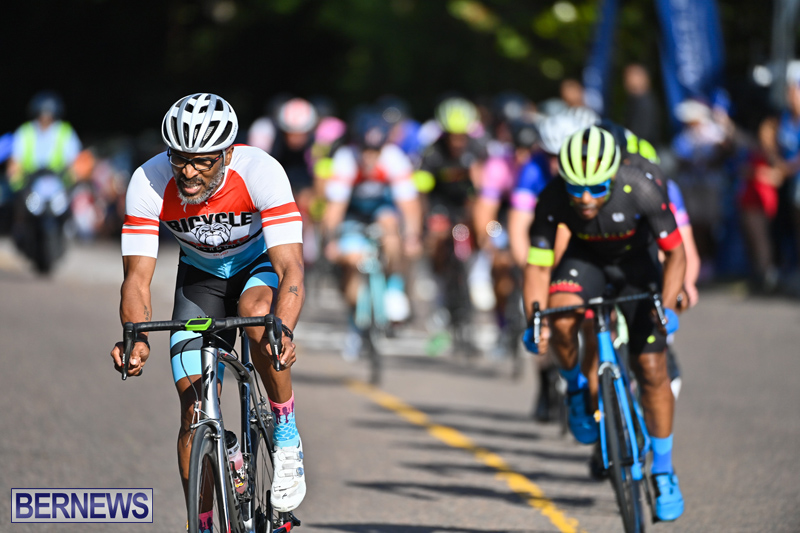 The Sinclair Packwood Memorial Cycle race results follow below [PDF here]:
The SPMR Youth Classic race results follow below [PDF here]:

For extensive coverage of Bermuda Day spanning over a decade, visit our website BDADay.com, the island's most comprehensive resource on the Bermuda Day holiday, and you can view our live updates here.

Read More About