[Written by Stephen Wright]
Dominique Mayho aims to solidify his position as the most successful male rider in Sinclair Packwood Memorial Race history.
He clinched his fifth title last year to pull two ahead of Kris Hedges and Wayne Scott, who made their mark on the annual competition with three wins each.
Mayho, who also won in 2012, 2013, 2018 and 2021, said he plans to put further daylight between him and the rest by becoming a six-times winner of the island's most prestigious cycling race on Friday [May 26].
"If you look at the running race, you have Kavin Smith on nine titles and Chris Estwanik on eight titles – hopefully, I can do something like that," Mayho told Bernews.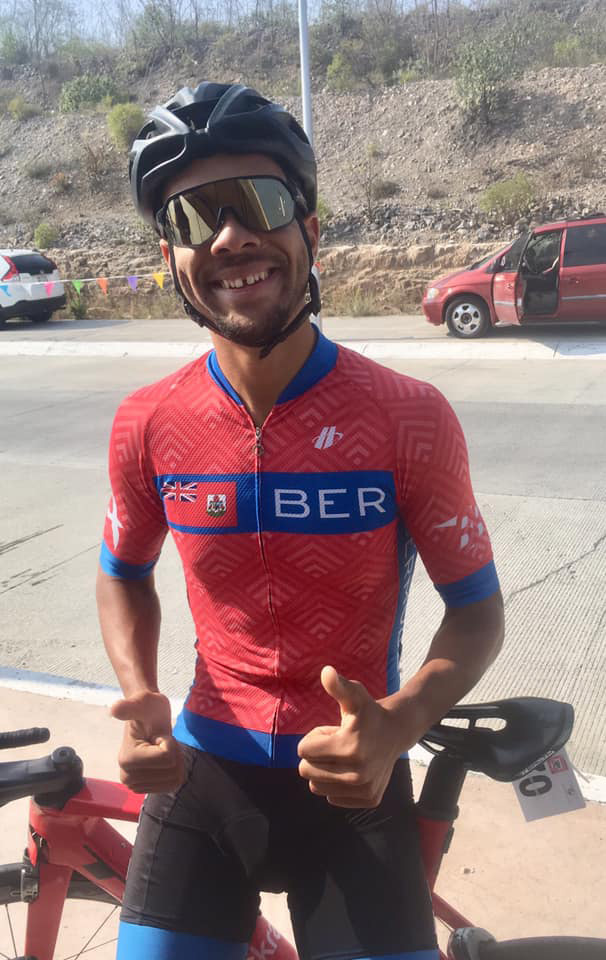 "In a few years' time, it would be pretty cool if I still have the record, especially when some of these young guys start beating me all the time! I'm trying to extend my number of wins while I can."
In the absence of the island's overseas riders, such as Kaden Hopkins and Conor White, Mayho will again be the rider to beat in the 12.2-mile race from York Street, St George's, to Cedar Avenue, Hamilton.
Although the 29-year-old does not feel the nerves quite like he did as a youngster, he said the iconic race still gets his juices flowing and blood pumping.
"It's the biggest race in Bermuda; I'm in good condition and have a chance of winning," said Mayho, who raced as an amateur in Belgium for two years.
"When I was younger, I used to get nervous about this race as soon as the calendar hit May!
"It's an exciting race because it's so short. It's flat out from the start, and there will be major attacks on pretty much every hill."
Mayho, a sprint specialist, insists he has no intention of slowing down and hopes to inspire the next generation of riders, such as Cameron Morris and Jackson Langley.
"Cameron is strong, has a good sprint, and will probably be my biggest competition, Mayho added.
"It's a big race for the young guys. It gets your name out there; I know it helped me get sponsorship when I competed overseas."

For extensive coverage of Bermuda Day spanning over a decade, visit our website BDADay.com, the island's most comprehensive resource on the Bermuda Day holiday.

Read More About