[Written by Stephen Wright]
Caitlin Conyers is considered by many to be the red-hot favourite to join the exclusive list of multiple women's champions in the Sinclair Packwood Memorial Race.
Conyers, who has spent the past three months competing in the United States, will return home for the annual race and hopes to add to the title she won in 2019.
Only two riders have claimed more than one title; Nicole Mitchell, who will be on the start line on Friday, winning in 2011, 2018 and 2021, and Zoenique Williams enjoying back-to-back victories in 2014 and 2015.
As far as Conyers is concerned, no other race on the local calendar generates as much interest for riders and spectators, while the atmosphere, she says, is incomparable.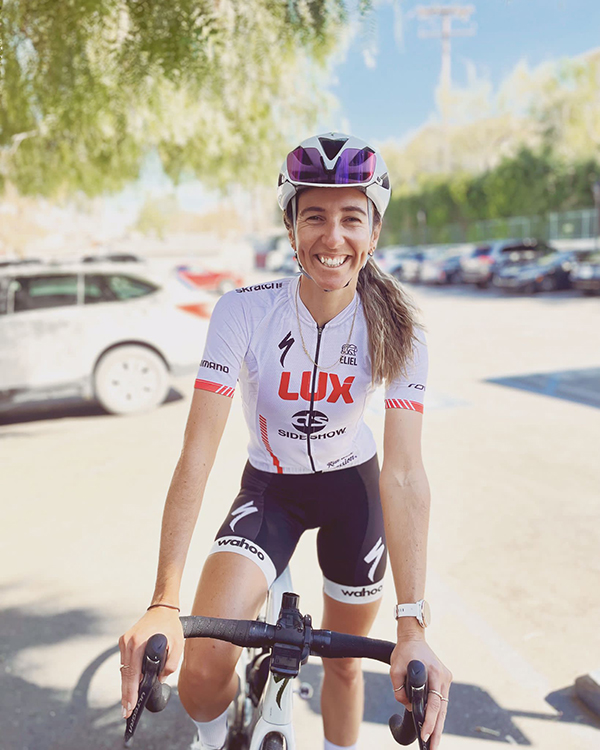 "People recognise this race as the most important in local cycling," Conyers told Bernews. "It's the most fun, too!
"There is no other cycling race in Bermuda where you get that many spectators.
"It's such a cool experience. It's the one time the roads are closed for a race, and you get them all to yourself as a cyclist.
"It's so special once you get to Front Street, Queen Street and finish on Cedar Avenue."
Although Conyers believes the women's race is less strategic than the men's due to the smaller field, she knows first-hand that tactics can determine the winner.
It is a lesson Conyers learned the hard way in 2018 when she had to settle for fourth place after struggling to execute her game plan in the face of astute teamwork from Winner's Edge pair Mitchell and Williams.
"Before I started competing, the women raced with the men, which changed things," Conyers said. "If you could stay with the men, that would give you an advantage.
"Because the women's field is quite small, the race isn't so much of a waiting game. It comes down to who is the strongest rider.
"The first year I was competitive [in 2018], Nicole and Zoenique were on the same team and were able to work together really well. They made me chase them. Team tactics can play a role."
Conyers has been racing for California-based LUX-CTS p/b Specialized Team, podiuming in every event until she suffered a crash in the Redlands Bicycle Classic last month.
"I was fourth in the general classification when I crashed during the fourth stage," she said.
"I went to the hospital, lost a tooth, and needed stitches. I haven't raced since, and I was off the bike for about a week.
"I'm getting back to it, although my body is still not where it was. I have a few lingering issues, but I hope I'm ready to go when I get back to Bermuda."
Conyers, who represented Bermuda at the Pan American Games in Lima, Peru, in 2019, hopes to be in peak condition when the Commonwealth Games in Birmingham starts in July.
She will prepare for the multi-sport event with high-altitude training in the mountains of Sierra Nevada in the Andalusian province of Granada in Spain.
"My focus has turned towards the Commonwealth Games," she added. "That's my priority this year, and I want to perform well. All of my training focuses on ensuring I'm healthy and injury-free."

Read More About