Bermudian Muay Thai coach Chuck Morgan performed the role of cornerman in Austin Streicher's victory at the Freedom Fighter Promotions in New York at the weekend.
American Streicher stopped Marcos Matias 54 seconds into the third round to claim the lightweight national title at the Grand Roosevelt Ballroom in Hudson.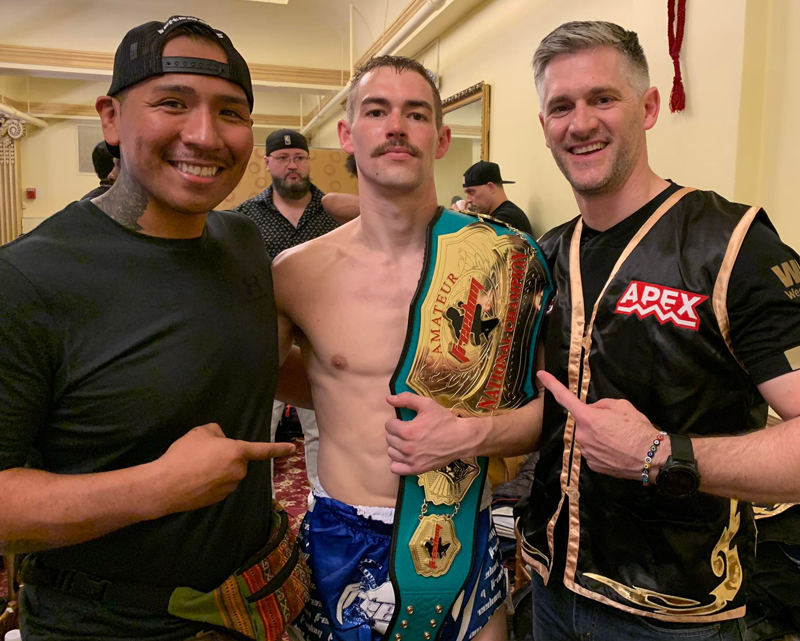 Matias will be a familiar name to Bermuda Muay Thai followers, having beaten local fighter Tyler Kerr via a fifth-round stoppage at The Warriors Cup in New York last month.
Morgan will again be in Streicher's corner when he competes at the TBA World Thai Boxing Expo in Des Moines, Iowa, next month.
Streicher, who trains at Apex Combat Sports in Johnson City, New York, is coached by Daniel Chacon.
Morgan, chairman of World Boxing Council Muaythai Bermuda, founded Fight City Muay Thai and Fitness on Pitts Bay Road in 2017.

Read More About