[Written by Stephen Wright]
Bermudian football coach Peter Rickards has become a Talent ID Consultant for the Steven Gerrard Academy.
He is responsible for promoting opportunities for young players to live and play at the academy's facilities in Liverpool and Alicante, Spain.
Rickards has been providing pathways for Bermudian youngsters for several years as part of his CP Sports Group programme, which assists players and their families in searching for education and football placements overseas.
With the Steven Gerrard Academy offering experiences for players aged 16 to 19, Rickards believes his new role will enable him to continue helping the island's players chase their ambitions.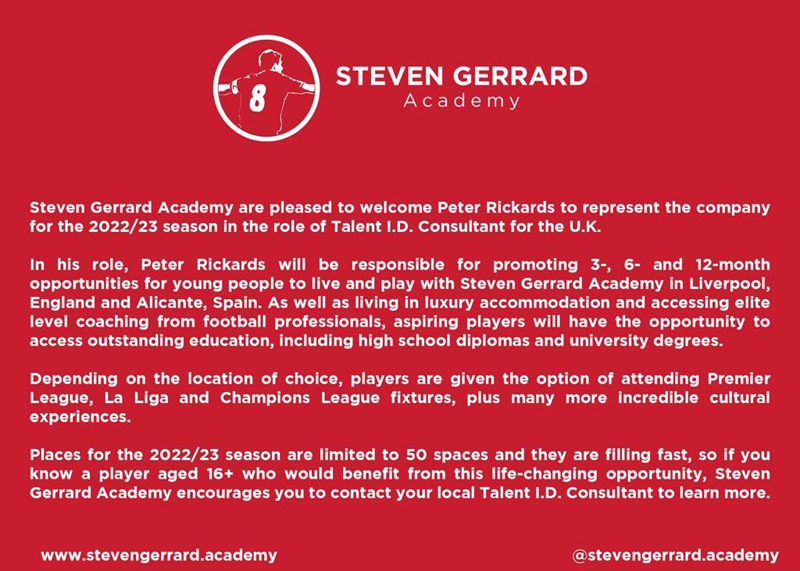 The academy is named after Steven Gerrard, the former Liverpool and England midfielder now coaching Premier League side Aston Villa.
"[CP Sports Group] already provides a service to our 11 to 14-year-olds to come to the UK or Spain for education and football opportunities," Rickards told Bernews.
"We felt a gap needed filling in what we offered our 16 to 19-year-olds. I found a high-quality option in the Steven Gerrard Academy and reached out to them.
"I had to have an extensive assessment with several interviews and presentations before they brought me on board. I'm looking forward to the connections I'll be making."
Rickards said he will assess the suitability of players from Bermuda, the United Kingdom, the United States and Canada for the academy, which recruits 50 players each season.
He said the programme was ideal for unattached players looking to experience a professional environment.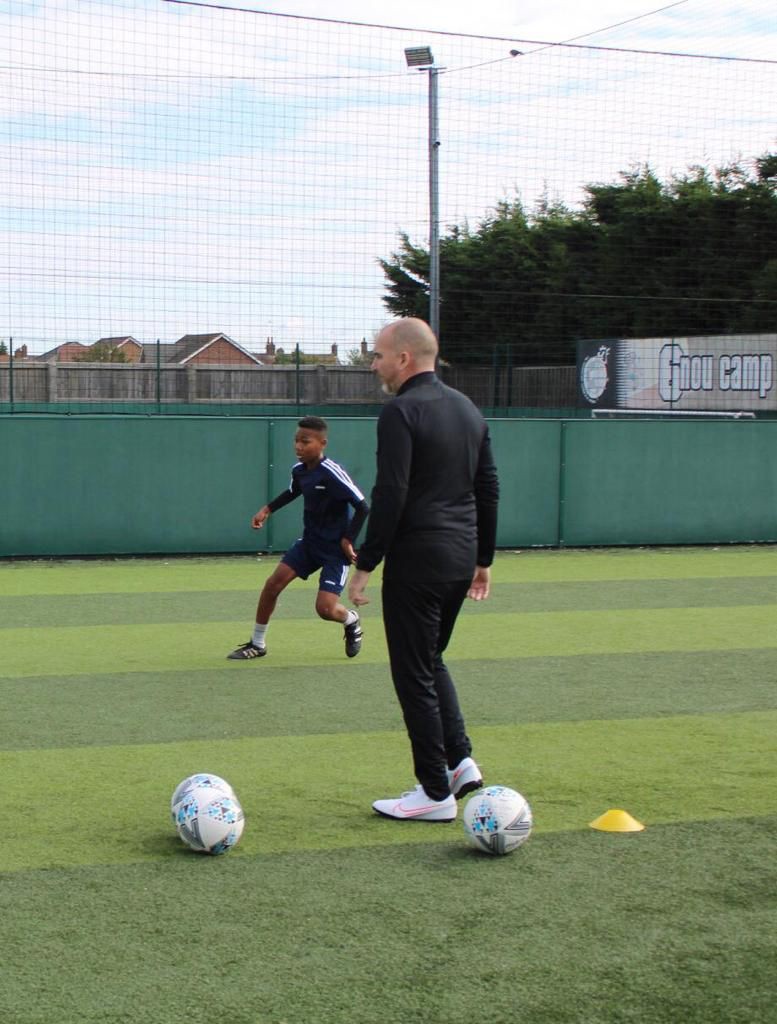 "I will be recruiting players for the academy," he said. "They will be assessed by myself on their football-playing background, ambitions, and commitment level. It's not as simple as just applying and being accepted.
"The academy offers three-month, six-month and 12-month options. If you're unsure of what it takes to train and play at this level, you can choose this option to see if it's the right environment for you.
"My priority is always Bermuda, but I have connections in the US and Canada. I'm happy to open those doors to anybody interested."
Rickards is a coach at the Sports and Education Trust programme of Sky Bet League One side MK Dons and still runs CP Athletic Development, a youth futsal academy on the island.
The Buckinghamshire-based coach said there is a degree of cross-pollination between the different roles he performs.
"They all tie in together," said Rickards, a former Paget Titans, Devonshire Cougars and BAA youth coach. "I come across academy players who don't make it to the professional level or don't have opportunities to progress within their clubs. The academy is another outlet for them to continue their football education."

Read More About