[Written by Stephen Wright]
Taj Maxwell believes the most important life lesson he has learned from the SailGP Inspire programme is that "anything is possible".
Sailing has played an integral role in Maxwell's life since he first started getting to grips with the sport as a nine-year-old.
Maxwell, now 20, is a rising star in the SailGP Inspire programme, which aims to increase diversity in the sport and provide opportunities and new career pathways in the marine industry.
He was previously part of the Endeavour Community Sailing programme in Bermuda, which also engages students from different socioeconomic backgrounds and a graduate of the first cohort of the Endeavour Maritime Springboard programme in 2018.
"This is the second time I've been a part of the SailGP Inspire programme," Maxwell told Bernews. "Last year, it was difficult to really be part of it due to the Covid-19 pandemic."
Maxwell said his opportunities in the SailGP Inspire programme have been somewhat limited recently while studying to be a marine technician at the Landing School in Arundel, Maine.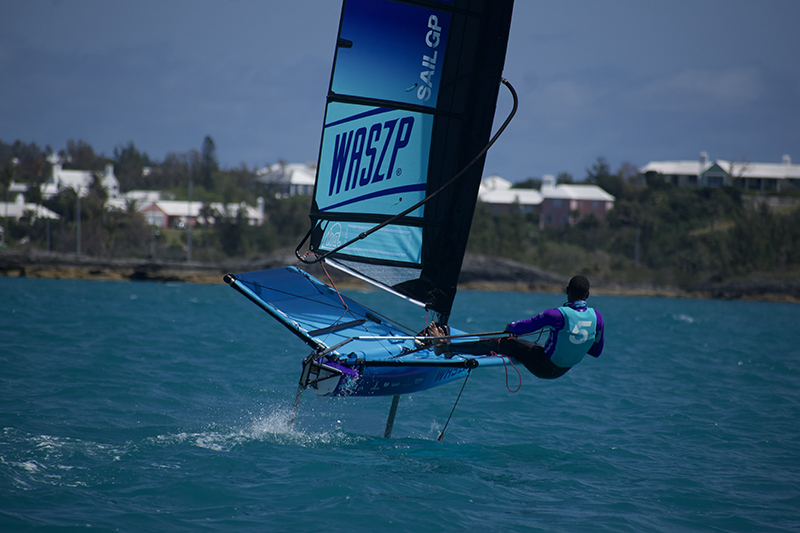 "Because of the involvement of the ocean in my life, I've always wanted to pursue a maritime career," he said. "It makes sense as Bermuda is surrounded by water."
He will, however, return home for the Bermuda Sail Grand Prix, presented by Hamilton Princess this weekend, which is the opening event in Season Three of SailGP.
Maxwell will have the chance to showcase his skills by competing in the SailGP Waspz Inspire races, held between the five fleet races of the GP.
"This will be the perfect graduation gift one can ask for, with this being my final few weeks of the course," Maxwell said.
"I'll be sailing against other local sailors. It should be a great experience. I'll be looking to win, as I don't have too many medals or trophies!"
Maxwell said he learned to love the sport through the teaching of Tom Herbert-Evans, the SailGP youth programme manager, who long guided the sailing journeys of both Taj and Tre, his 23-year-old brother.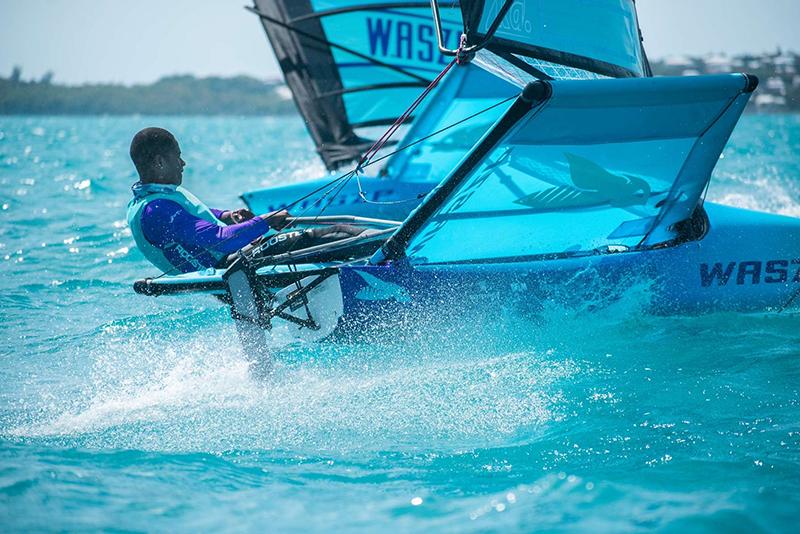 Herbert-Evans is a former director of sailing at The Royal Bermuda Yacht Club and community sailing manager of the America's Cup Event Authority and Endeavour Community Sailing.
"Tom Herbert-Evans was our first sailing instructor," Maxwell said. "He moved on to the America's Cup and now onto SailGP, he's kept in touch with my brother and me and continues to be a mentor for both of us throughout our lives.
"As these events happen [in Bermuda], he's kept us both involved and has provided us opportunities through programmes like SailGP Inspire."
Maxwell, who started sailing at the West End Sailboat Club before moving to the RBYC, said his highlight of SailGP Inspire was sailing up close with the wing-sailed foiling F50 catamaran in Great Sound last year.
"To see the F50s sail around the Great Sound was mind-blowing," the former Berkeley Institute pupil said. "They are an amazing piece of machinery."
He added: "SailGP Inspire has taught me anything is possible. If you want a goal badly enough, you can achieve it.
"I recommend the programme to everyone. I've learned so much from it."

Read More About