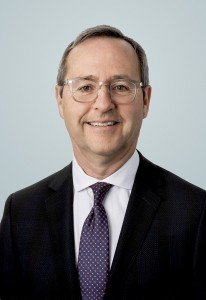 BF&M Limited announced today [May 11] the appointment of Bruce Walker as EVP, Group Chief Financial Officer of the BF&M Group.
A spokesperson said, "Mr. Walker has over 25 years of extensive risk and capital management experience. A former CFO and transformational leader at ACE INA Insurance, Mr. Walker more recently served as Chief Risk Officer at Chubb Insurance Company of Canada.
"In this role, he was responsible for implementing an Enterprise Risk Management framework and reporting programme, as well as partnering with the Chief Actuary and CFO to provide strategic analysis and portfolio optimization.
"Mr. Walker oversaw catastrophe and casualty reinsurance treaty placements for Canada, and was Chair of the Chubb Canada Investment Committee. Mr. Walker has also held senior leadership positions internationally with Royal & Sunlife Alliance Insurance Group in the U.S. and the U.K. Mr. Walker began his career with Deloitte & Touche in Canada."
John Wight, Group Chairman and CEO of BF&M Limited, commented: "Bruce brings international insurance industry expertise and an effective blend of technical knowledge, strategic acumen and operational management insight. His perspectives will be a great addition to the Group executive team and we look forward to a productive collaboration."
Mr. Walker has CA and CPA designations, and a Bachelor of Arts degree in Political Science and Economics from McGill University.

Read More About