Bermuda continues to lead their group at the 2022 ISBHF International Street & Ball Hockey World Championships in Quebec after recording another victory, this time defeating Hong Kong by a score of 5 – 2.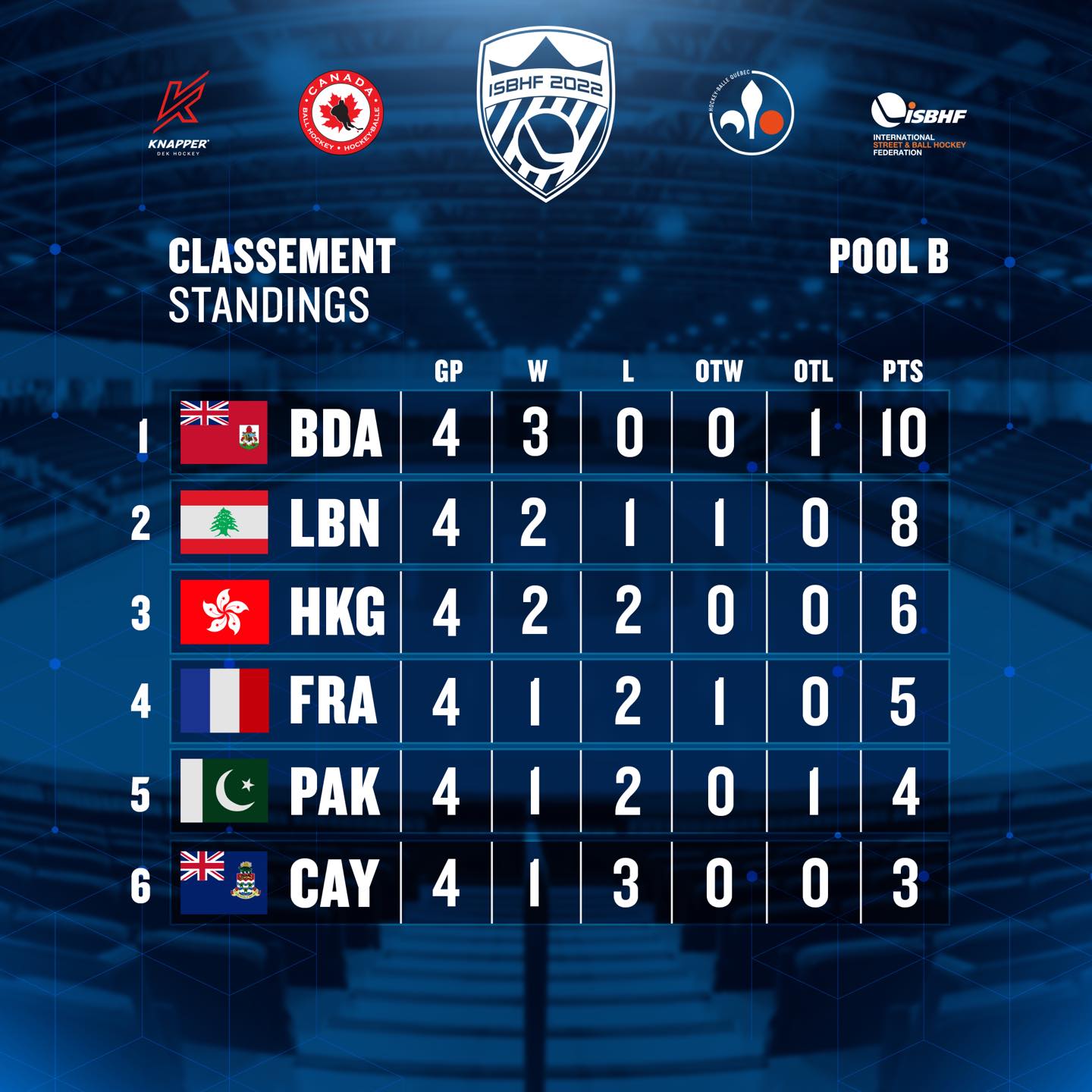 Bermuda took the lead in the 2nd minute when Robbie Bailey scored, however in the 3rd minute, Hong Kong equalized with a goal from Son Pham. Bermuda went back in front in the 8th minute when Jean-Michael Tremblay scored.
Bermuda extended their lead to 3 – 1 in the second period when Doug Lynch scored, Jeremy Estey made it 4 – 1 in the 22nd minute, Hong Kong pulled a goal back in the 26th minute when Andy Tan scored, and Bailey scored his second goal of the match making the final score 5 – 2.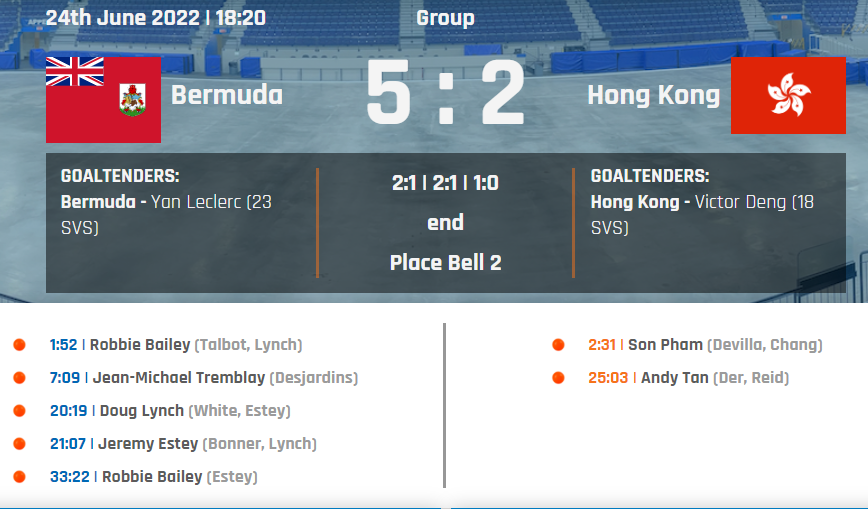 Read More About