[Written by Stephen Wright]
Hazel Clark — the BTA Director of Global Sales and Business Development — was honoured during the US Championships at the weekend.
Clark was recognised along with her sister Joetta Clark Diggs and sister-in-law Jearl Miles Clark at the event, held at Hayward Field, Eugene, Oregon.
All three former athletes represented the United States in the 800 metres at the Olympic Games in Sydney, Australia, in 2000.
They are the only family in history to place three members from one discipline on the US Olympic team.
Hazel Clark is a three-time Olympian and the winner of seven national titles.
After the ceremony at the weekend, she posted on social media: "It is so great to connect with my partners and friends in the Track and Field community! I also got to see my beautiful niece [Talitha Diggs] in action."
Talitha claimed the national title in the 400 in 50sec 22min.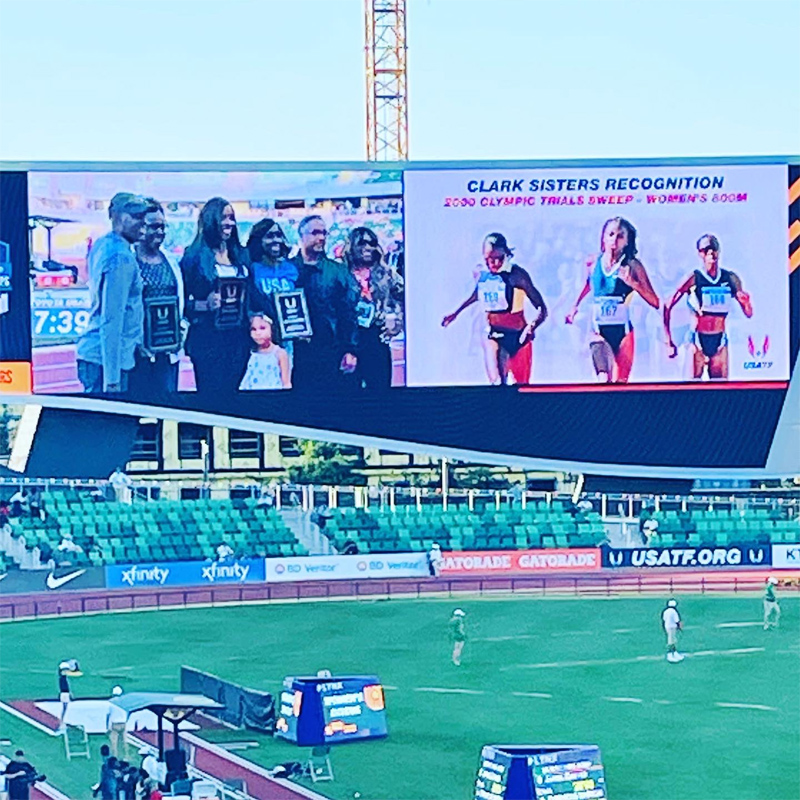 Read More About