[Written by Stephen Wright]
Donna Raynor has received a Plaque of Merit for her services to World Athletics and the sport of track and field at the World Athletics Congress in Budapest, Hungary.
Raynor, the former Bermuda National Athletics Association [BNAA] president, became the first Bermudian elected to the World Athletics Council this week.
"This is the first award of this kind to a Bermuda administrator of sport in athletics," read a statement from the BNAA.
"We couldn't be more grateful and proud of the work Mrs Raynor has done to develop and strengthen international relations for Bermuda athletics."
Raynor received the Plaque of Merit from Sebastian Coe, president of World Athletics since 2015, who was re-elected on Thursday as head of track and field's governing body on a third and final four-year mandate.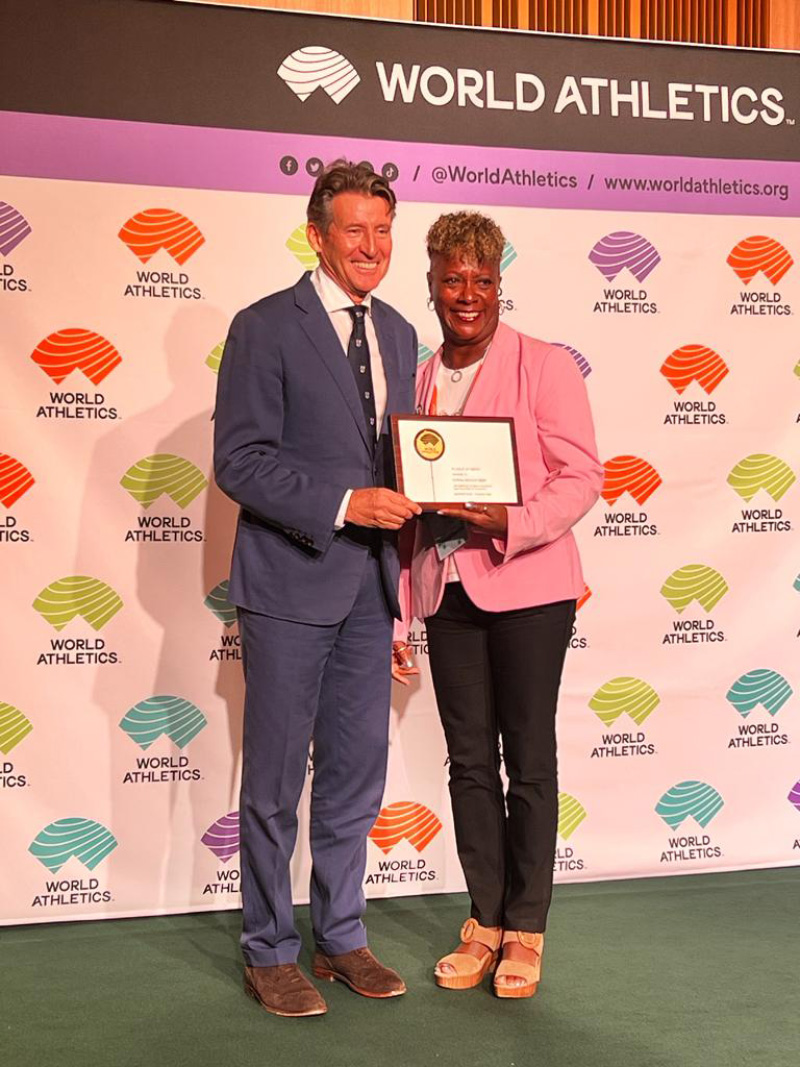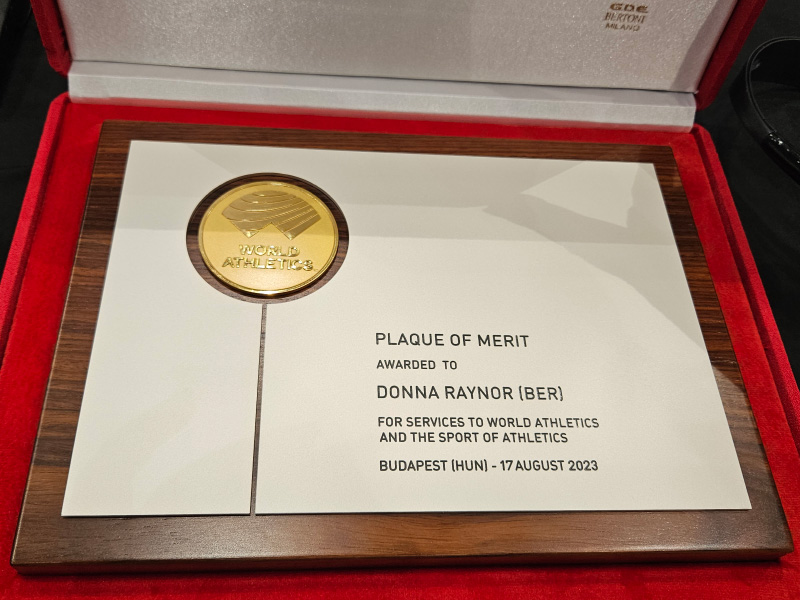 Read More About