[Written by Stephen Wright]
Shianne Furbert is five months pregnant, and she will compete in the shot put for her French club at the annual Inter Club event in Mont-de-Marsan, southwestern France, on Sunday [May 7].
Although Furbert, formerly Smith, cannot perform her usual competition, the heptathlon or pentathlon, she will throw the shot put, albeit adopting a "shuffle step" rather than the glide technique.
The 37-year-old, who has sought medical advice, knows she will not be at her best but said she still loves the thrill of competition and has no intention of hanging up her spikes anytime soon.
"My doctor told me, 'Don't stop [competing]'," Furbert, who competes for Saint Jean de Luz-Ciboure Athlétisme, told Bernews.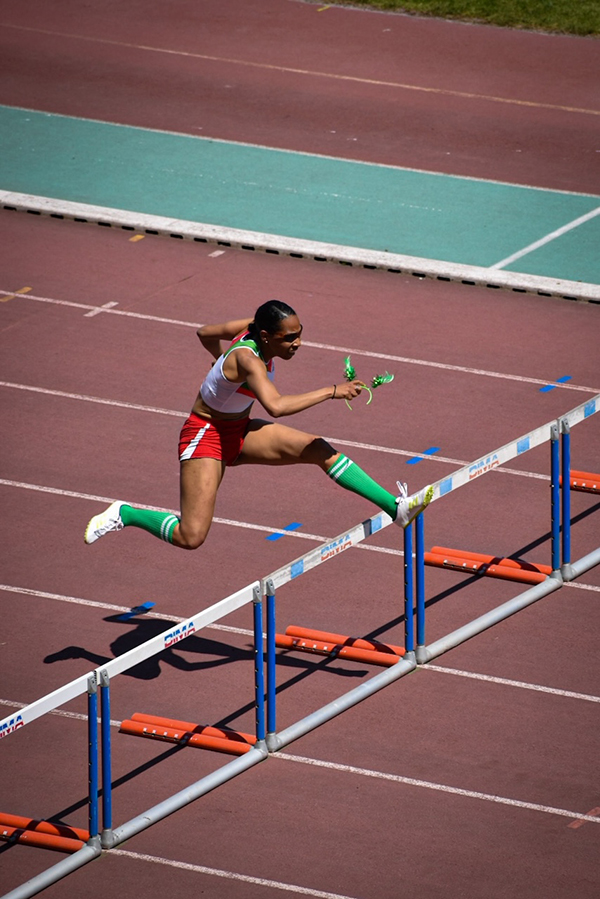 "I was told I should slow down but not stop completely; I've been competing at a high level for a long time.
"I stopped for a bit, but I felt depressed not doing anything. I thought, 'I need to start listening to myself.' That's when I got back out there.
"I've had to stop playing netball and softball, though; it's too dangerous – I don't want a ball flying at me!"
Furbert added: "The shot put isn't my favourite discipline, but I know how to throw it, not hurt myself, and still have a decent mark. I wanted to do more events, but my club aren't allowing me."
Furbert competed in the French Athletics Championships in Rouen, northern France, in February while 2½ months pregnant, finishing twelfth in the women's pentathlon. She was ranked No 6 heading into the competition.
"I was happy with my results, considering I was pregnant and had the flu going into the championships," she said. "I couldn't take any medicine because I was pregnant."
Furbert, who coaches middle and high school children at her club, expects her appearance at the Inter Club event to raise eyebrows among her fellow competitors.
"I'll get some reaction being pregnant," said Furbert, who represented Bermuda in the heptathlon at the Commonwealth Games in Glasgow in 2014. "I'll wear my club uniform, which includes a sports bra, so my belly will be out!
"I had people congratulating me at the French Championships. That was weird. Some people called me crazy.
"I've no intention to stop competing. I'm looking to do the World Masters Athletics Championships in the future. I love competing; it brings me joy."

Read More About