A gathering was recently held for a Peace Tree presentation at Warwick Workman's Club, serving to honour the late Che Jennings.
A spokesperson said, "A diverse group of people gathered at Warwick Workman's Club on the evening of June 13, 2022 for the Presentation of a Peace Tree, in the area where Che Jennings had been murdered on the night of April 7, 2022.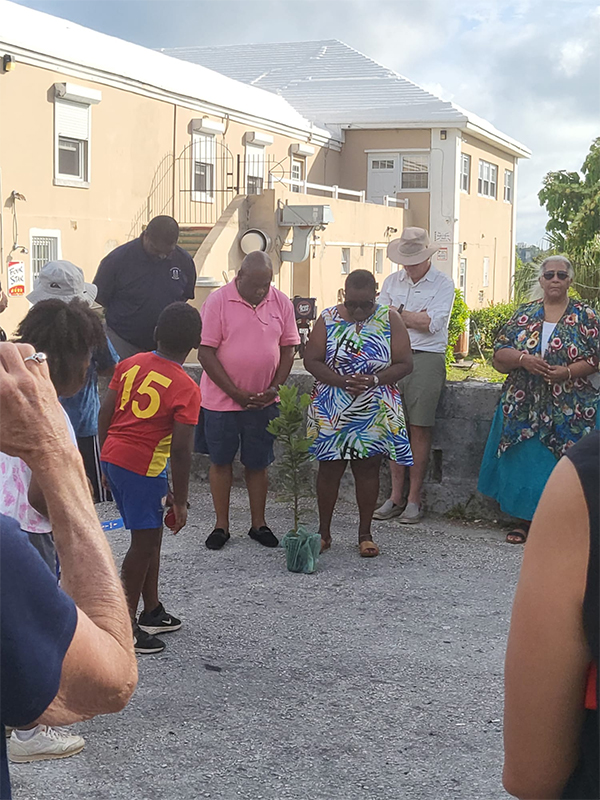 "Those gathering included the Minister of National Security Michael Weeks, the Member of Parliament for the area, Ianthia Wade, the parents of Che, Floyd and Sonja Jennings, the President of Warwick Workman's Club, Lorenzo Tucker, a group of young cricketers, and others.
"The pre-event set the stage as those attending met some people for the first time and renewed old acquaintances. The rich engagement lent itself to an intimate, poignant occasion, addressing a very thorny matter.
"In welcoming those gathering, Glenn Fubler pointed out that a Peace Tree had been presented at the Bailey's Bay Club on Saturday in honour of Daemon Bell. He added that a group of representatives from stakeholder groups surrounding WWC had been dialoguing via Zoom for some weeks since the Jennings murder regarding strengthening the fabric of our community.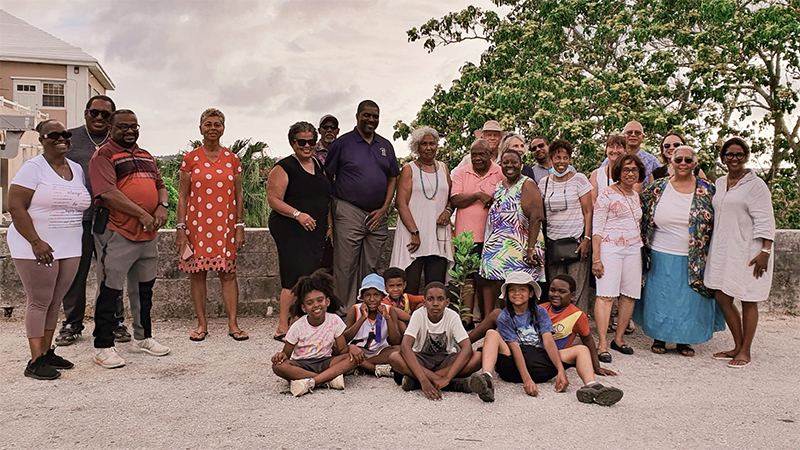 "Then a roll call was made of the diverse community groups represented at the presentation. These included Bright Temple, Christ Church [Warwick], Paget Primary, Paget Football Club, PHC, Purvis Primary, Rehoboth Church and Warwick Academy. Missing was the rep of the New Testament Church of God – Cedar Hill.
"Those gathered then paused for one minute of silence and subsequently two of the children presented the the Peace Tree, a young Olivewood, to the parents. The Peace Tree had been donated by the Warwick Academy, and their Head of Primary, Maria Woods, shared with those gathered that the school has been developing its relationship with their closest neighbours, especially over the past few years. In fact, their principal, Dave Horan, has become a member of Warwick Workman's and that they have established a joint program – school and club – for young cricketers.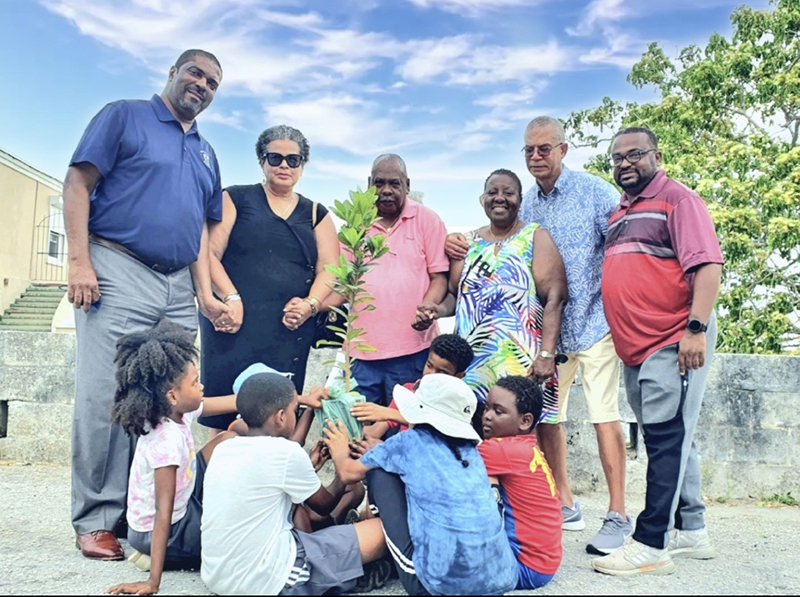 "The floor was opened for other contributions. MP Wade noted that she was inspired by the fact that different groups in Warwick were working together to assist their parish. The WWC President pointed out that this year is the 100th anniversary of the club and that although being faced by significant challenges, that he was encouraged by the response for the presentation.
"The Minister offered his sympathy to the parents and encouraged those gathered to continue in building a movement across the island which could sustain our community being the best we could be.
"In response, Floyd Jennings offered his appreciation to all in attendance."
Read More About