Seji Wallington-Ingham, Timaii Davis, Jazmine Borden, Zion Woods and Prince Domingo were all recognized as Minister of Education Diallo Rabain announced the Father of the Year Essay Competition winners.
Minister Rabain said, "Today we are gathered to reward the winners of the 2022 Father of the Year Contest. This contest is now in its 5th year and much like the relationship between a father and his child, I am happy with the way it has grown and evolved over the years. This year, in keeping aligned with one of our many Education Reform themes of meeting our children where they are, we introduced a video submission category.
"While this year, our submissions were lower than in previous years, I want to thank the 23 students from M1 and P6 that have written essays or recorded videos for submission. Students from Harrington Sound Primary, Paget Primary, Purvis Primary, Clearwater Middle School and Whitney Middle School have submitted and I would like to pause for use to applaud them.
"I was told that these essays were attention grabbing from the very beginning, as they described the relationships with their fathers in an important way. I was also told that it was very difficult to derive a winner since all of the student's essays highlighted loving experiences, with vivid and evocative language to express the adoration and love for their fathers.
"Before getting to the announcement of the winners, I would to take this time to acknowledge our Prize Sponsors:
"The Epsilon Theta Lambda Chapter of Alpha Phi Alpha Fraternity, Inc. who donated 5 Chromebooks
"Digicel Bermuda who has donated a cell phone
"Chopsticks who have donated 5 gift certificates for dining at their restaurant
"Dr Leonard Astwood who has donated photographer packages
"We have all heard that it takes a village to raise a child. Well, I am delighted that this village responded in a big and meaningful way when we reached out. We thank you for your generosity.
"There is a saying 'Every Father should remember that one day his child will follow his example instead of his advice.'I am sure that today, the fathers and father figures gathered here can see the joys of what possibilities of setting that example can lead to. Thank you for being such powerful examples to your children.
"Now I will pass the proceedings over to Ms Darleen Hartley, who will announce the winners"
Darlene Hartley said, "Thank you Minister for your kind words for our gathered Father's Day Contest Winners, I will now announce the winners for this year.
"From Purvis Primary, we have Seji Wallington-Ingham, who submitted a video submission. His video was honest and from the heart with little frills that describes his father as a loving, kind and wonderful father.
"From Paget Primary, we have Miss Timaii Davis. In Timaii's essay, she describes her Godfather as her father figure who is jovial and supportive of her academic and personal journey.
"From Clearwater Middle School was Jazmine Borden. Jazmine described her stepdad as a responsible, funny and loving father.
"From Harrington Sound Primary School, we have Zion Woods. Zion defined is father as being caring and supportive. In the words of Zion, his father constantly motivates him by saying, "… Zion, you got this", and it is these affirmations that encourage him to strive for personal and academic success.
"From Whitney Institute Middle School, we have this year's Overall Winner, Prince Domingo. In Prince's essay, he elaborated on his father as a great chef who taught him how to cook. Further, he attributes his musical talents, such as playing the viola, to his father and sees him as his foundation of strength. In a special song rendition which Prince played on the viola and dedicated to his father entitled, "Somewhere over the rainbow", he affirms that this song best describes his father since "… my dad adds colour to my life".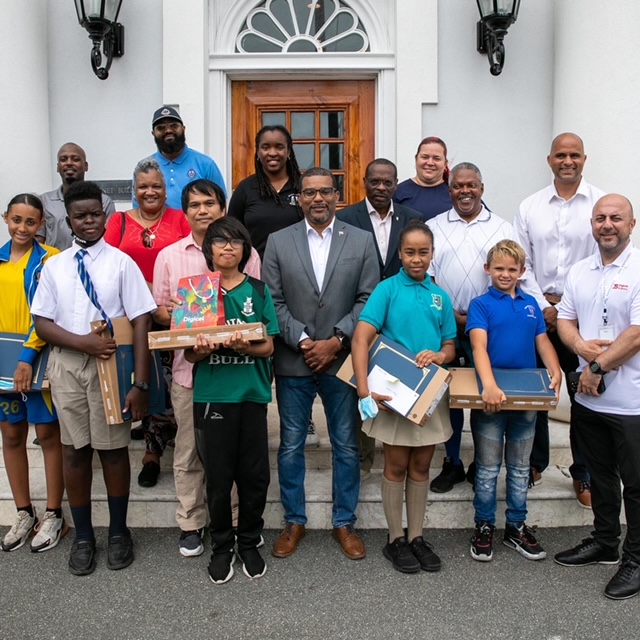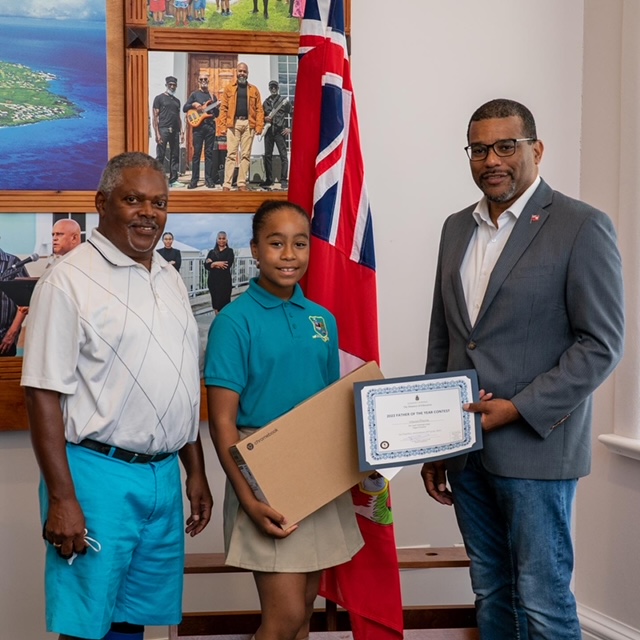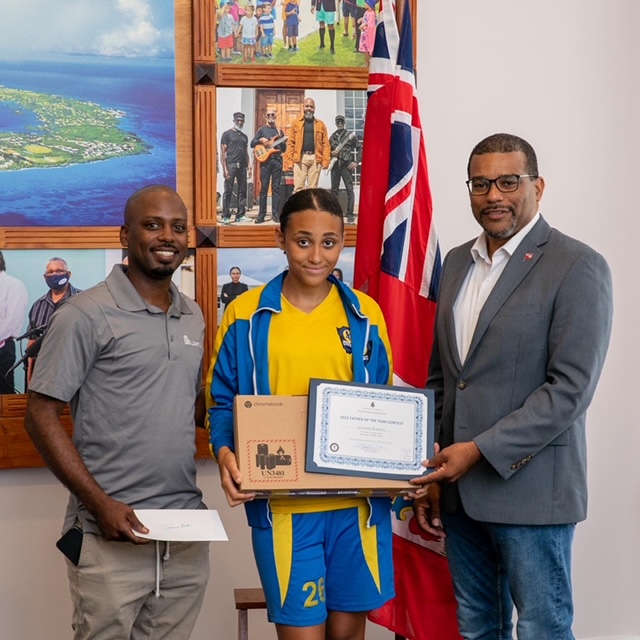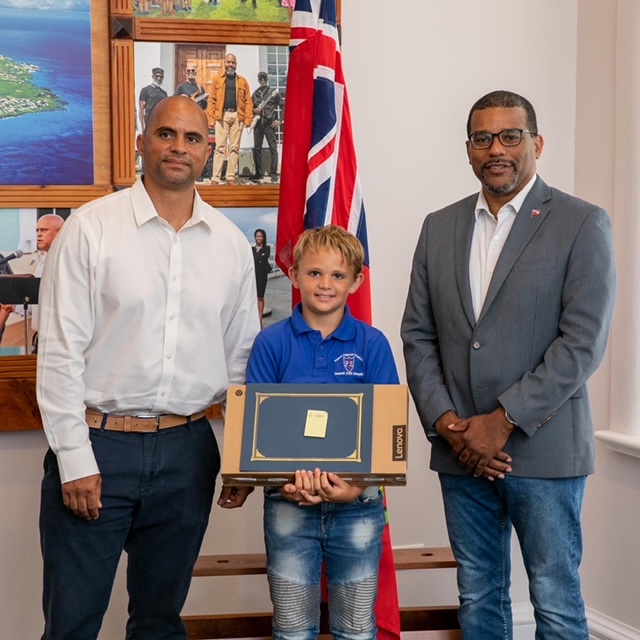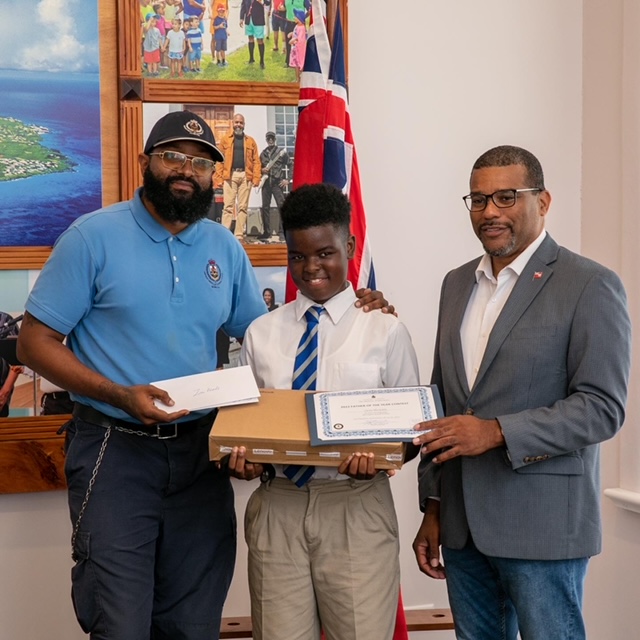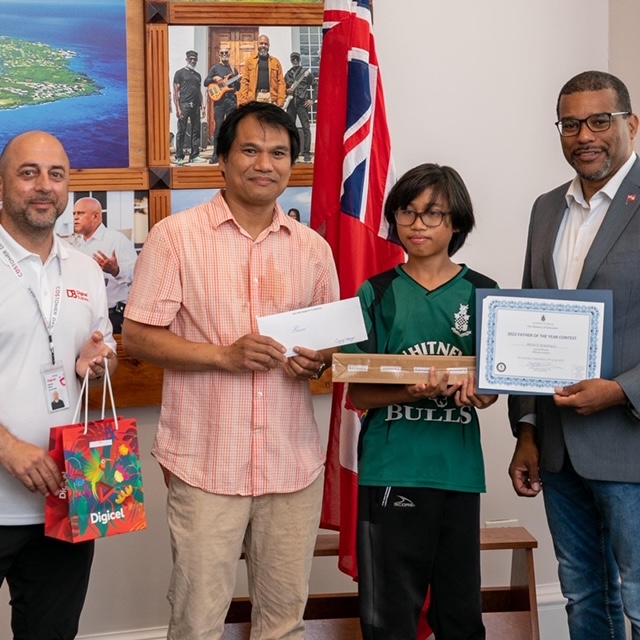 Read More About