A record number of Bermudian students are taking part in a summer intern programme with companies belonging to Bermuda International Long Term Insurers and Reinsurers [BILTIR].
Twenty six students – including two based in the Cayman Islands – are joining BILTIR companies for 10 weeks of paid work throughout the summer to learn about all aspects of the life insurance and reinsurance industries. They will gain experience in a variety of potential careers, including accounting, legal, actuarial, claims, technology and investment.
"We are delighted to welcome the largest number of students yet to the BILTIR internship programme," said BILTIR Chair Sylvia Oliveira. "One of BILTIR's key priorities is to create jobs for Bermudians, and we hope that many of these talented young Bermudians will join BILTIR companies for an exciting and fulfilling career."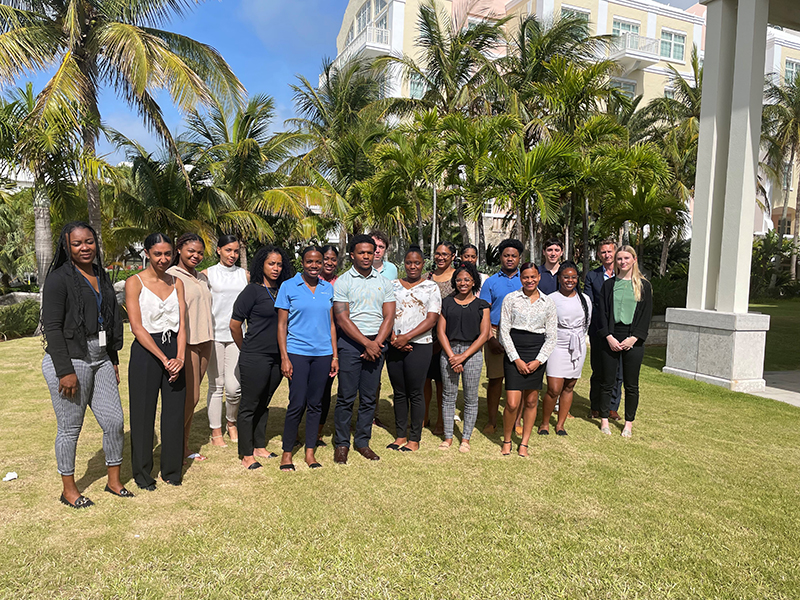 BILTIR, which represents the life insurance and reinsurance sectors in Bermuda, was launched in June 2011 with five members. The association now represents 68 on-island life re/insurance and supporting service businesses. Member companies employ more than 600 people on the island.
The 14 BILTIR companies taking part this year are: Athene, Athora, Fortitude Re, Global Atlantic, Hannover Life Reassurance Co of America [Bda], Kuvare Re, Legal & General, Resolution Re, Pacific Life Re, Somerset Re, Wilton Re, Sun Life, 777 Re and EY.
This year's BILTIR interns are: Amber Douglas, Attiya Furquan, Dazhja Greaves, Kiara Burcher, LaTanya Outerbridge, Shontae DeSilva, Tiara Simons, Keneilla Morrison, Zyhun Robinson, Jaden Jernigan, Euan Hill, Jude Moseley, Tre Smith, Jahlika Berkeley, Leah Thompson, Jordan DeShields, Demetria Packwood, Donnauri Robinson, Pria Lewis, Cameron de ste Croix, John Duncan [JD] Card, Satiqua Butterfield-Wade, Alex Dowling, Indio Francis, James Anderson [Cayman], and Teresa Anderson [Cayman]."

Read More About