Bermuda has claimed a medal at the 2022 Special Olympics USA Summer Games in Florida, with equestrian Eden Woollery winning a bronze medal in the Western Equitation B1 class.
The Special Olympics, which run until June 12th, involves over 5,500 athletes and coaches from the United States, the Caribbean and Bermuda; and the island is being represented in tennis and equestrian.
Bermuda's tennis players Micah Lambert and Bridget Marshall are in action on the courts, Danielle Gibbons is also in attendance as a member of the Games' Athlete Input Council, and Eden Woollery will be back in action tomorrow, competing in the Western Working Trail.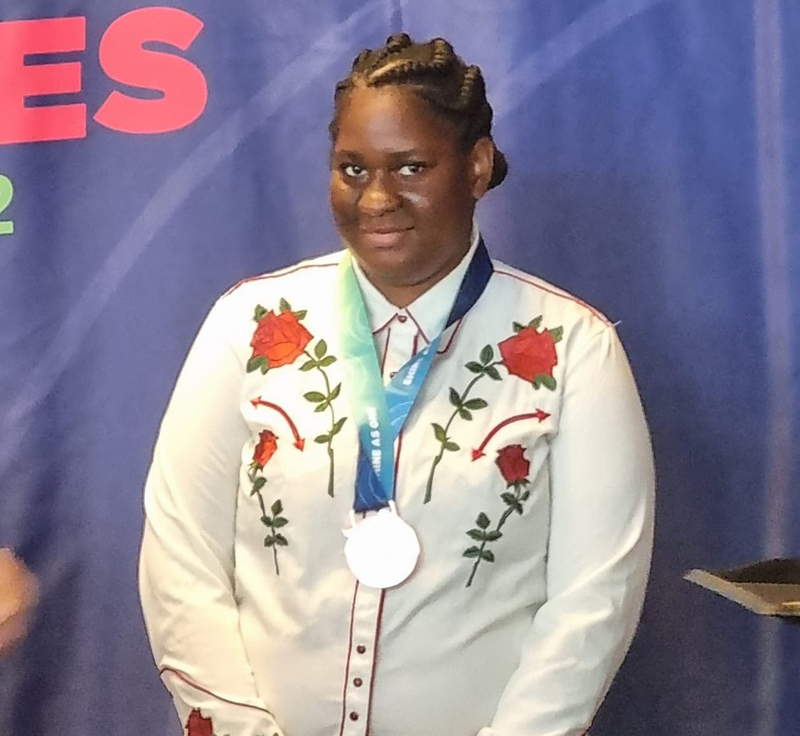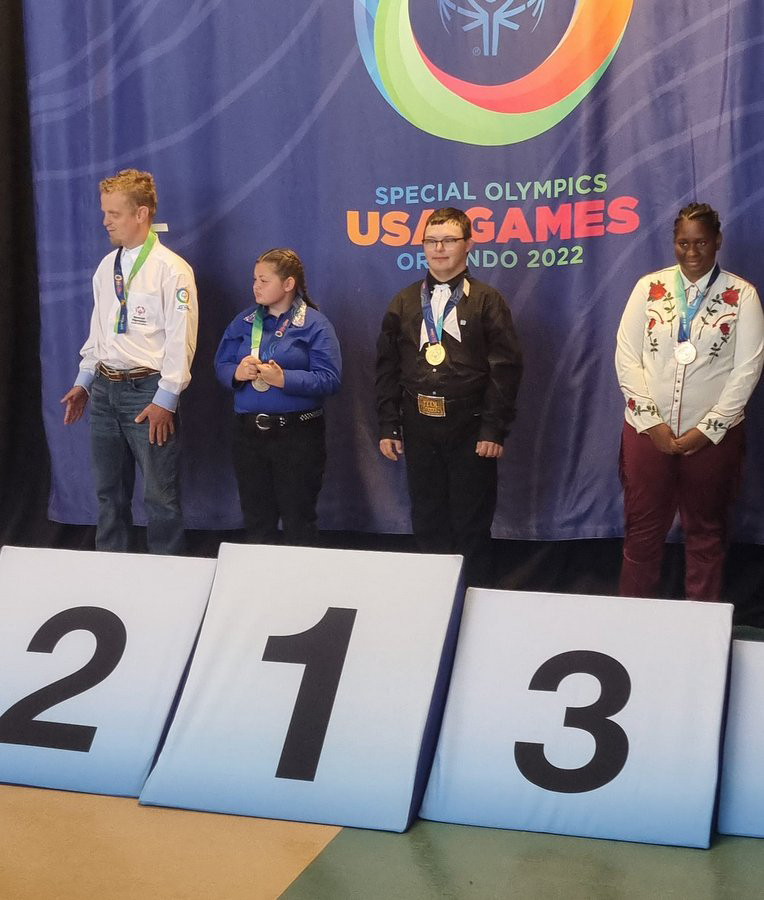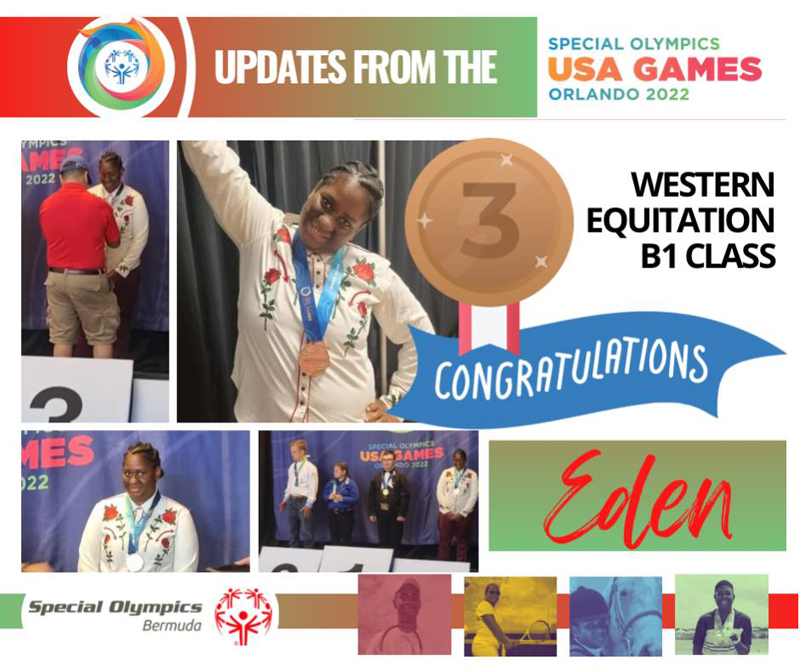 Read More About