[Written by Stephen Wright]
Peter Dunne, the Bermuda Olympic Association president, said he is thrilled to be sending a sizeable squad to the Commonwealth Games in Birmingham and believes it reflects the island's wealth of talent.
Bermuda will travel with 17 athletes in five sports – athletics, cycling, squash, swimming and triathlon – the largest contingent they have sent to the Commonwealths since Melbourne in 2006.
Initially, Bermuda was awarded ten spots for the Games; however, that number expanded to 17 after the BOA applied for more places.
"I'm thrilled we're sending 17 athletes," Dunne told Bernews. "I was surprised we were originally allocated only ten spots. It seemed like a small number. The fact we're now sending 17 reflects our quality of athletes."
Dunne, who succeeded Judy Simmons as BOA president after she opted not to seek re-election last December, said applying for the extra seven spots was not a straightforward process. He believes the expanded squad will help create pathways for future Bermuda athletes to compete at the Commonwealths.
"It was a rigorous process," Dunne said. "We had to go through three rounds of applying for spots.
"It's not necessarily the BOA's goal to just make numbers. I think we have a capable team, and hopefully, we will be able to grow that number in subsequent years.
"From what I gather, the original number of spots was allocated based on previous participation [at the Games]. Having this number is far more satisfying than the original ten. Hopefully, we're creating more opportunities for our athletes in the future."
The Birmingham Games will be the first major multi-sports event to have more women's than men's medal events. It means there are 135 women's medal competitions scheduled, compared to 133 for men.
Somewhat fittingly, Bermuda's squad includes nine women compared to eight men, a significant improvement from the previous Games on the Gold Coast, Australia, when triathletes Flora Duffy and Erica Hawley were the sole female competitors.
Thirteen of Bermuda's squad will be competing at their first Commonwealths.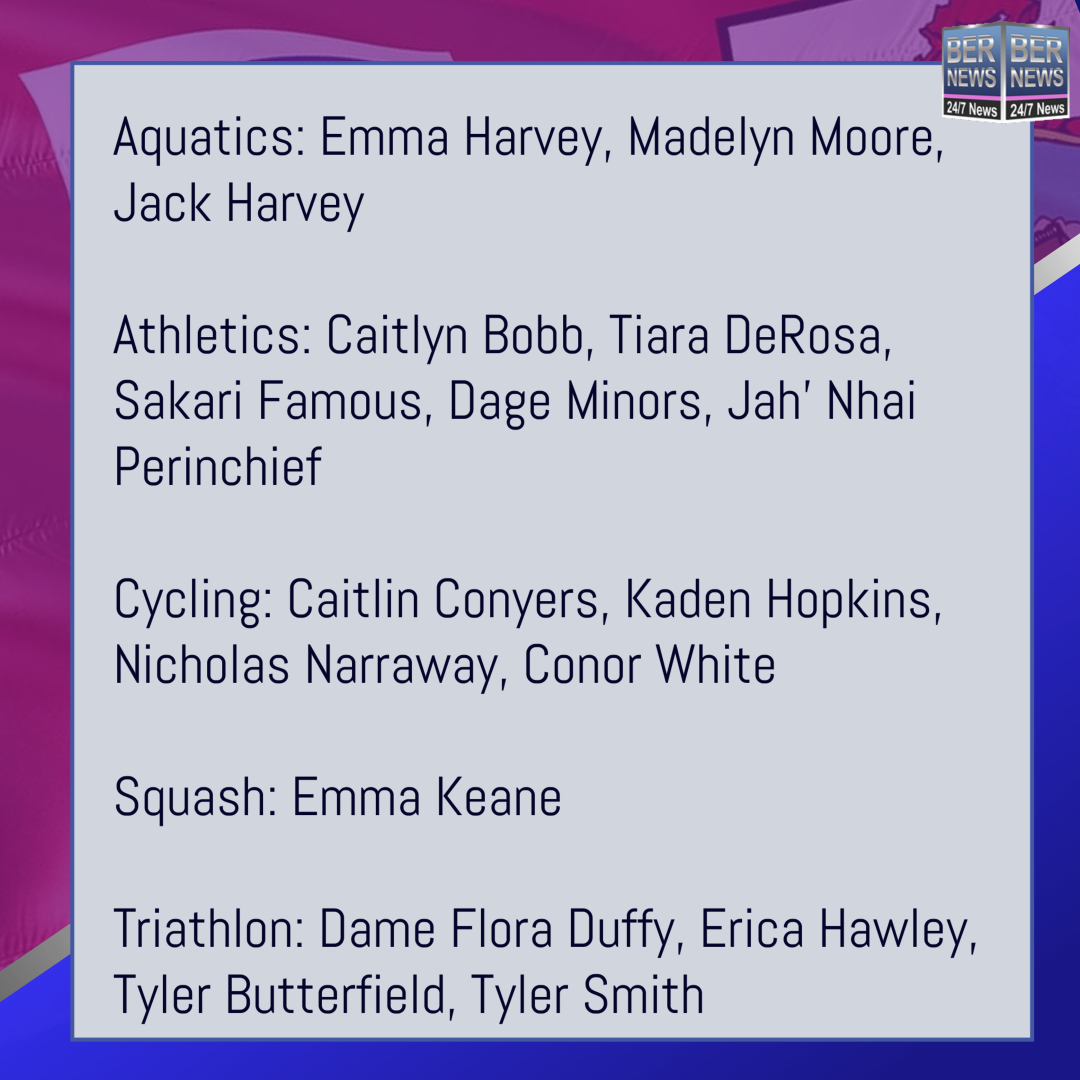 "[Having more women's athletes] a good thing for us," Dunne said. "We have some quality female athletes, and hopefully, they will leave their mark at the end of the Games.
"It was great to see Flora win in Hamburg [in the World Triathlon Championship Series]. She's had untimely bouts of Covid and lost a block of training. We will have opportunities to shine.
"I dare say, our competitors are younger than for a considerable time, and not just for the sake of youth, but based on their performances. They have a lot of time ahead of them, which is exciting."
With the opening ceremony at the Alexander Stadium in Perry Barr just days away, Dunne said the atmosphere is building in the city, which is expected to host the biggest and best-supported Games in history.
Organisers hope to exceed the 1.3 million tickets sold for Glasgow in 2014, with more than 1.2 million tickets already snapped up. Manchester sold 900,000 in 2002, Delhi shifted 597,000 in 2010, and the Gold Coast hit the 1.2 million mark four years ago.
"There's certainly a buzz in Birmingham, and that's exciting. The city is totally pumped about it," Dunne added. "There are banners on lampposts and on the sides of buildings.
"My only disappointment is that our triathletes and cyclists are staying at the University of Warwick and won't see all that is happening in the city."

Read More About