[Written by Stephen Wright]
Bermuda cyclist Conor White feels confident as he gets set to race against the clock in the time-trial at the Commonwealth Games on Thursday.
White has left no stone unturned in his preparations for the energy-sapping event, where each rider sets off at one-minute intervals.
The 22-year-old spent almost three weeks in Maine, New Hampshire, honing his skills for the fast-paced spectacle, which starts and finishes in West Park, Wolverhampton.
The route will be a 37.4 km circuit for men and a 28.8 circuit for women.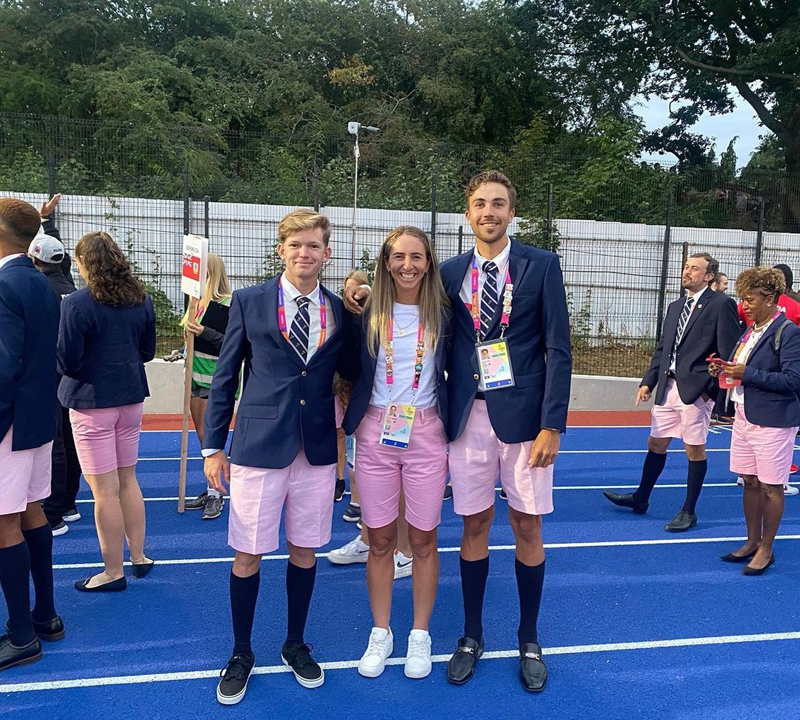 "My main focus in Birmingham is the time-trial," White told Bernews. "It's my best discipline and I want a good result.
"I've been feeling strong on the bike this season. It was nice to get some specific time-trial work in before the Games.
"Maine is flatter and better for long-duration time-trial efforts, which you can't really do in Bermuda."
White, who riders for the CS Velo Racing Philadelphia elite under-23 team, returned home this summer to claim the CG Insurance National Time-Trial Championships and the National Road Race Championships.
"I was happy about winning the time-trial," he said. "It was my best time-trial to date. It gave me a lot of confidence going into the Commonwealths."
White said he will chase a personal best and is excited to test himself against elite riders such as Geraint Thomas, who became the first Welsh cyclist to win the Tour de France in 2018.
"I'm going to up against anything from amateurs from the smaller nations to Geraint Thomas." White said. "It's a pretty big spread of athletes!
"I'm not putting pressure on myself. The quality of riders will be very high."
The 6ft 4in rider said his obvious physical attributes make him well-suited to the time-trial in which he will compete with Bermuda teammates Kaden Hopkins, Nicholas Narraway and female rider Caitlin Conyers.
"I have the highest raw power on the island just because I'm bigger than the other guys," added White, who also competes in the road race in Warwick on Sunday.
"My raw power is up there with some top Tour de France guys, but they're also 10 to 15 kilos lighter than me. That's why they race in the Tour de France, and I don't!
"It's the discipline in cycling when the fastest guy always wins."
For our ongoing daily updates of the 2022 Commonwealth Games click here, and for all our coverage of the Commonwealth Games over the years click here.

Read More About