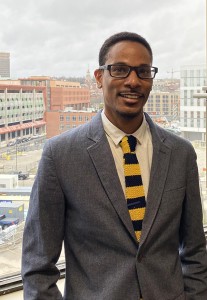 Dr Sheldon Holder has been selected as a finalist in the CureAccelerator programme, where researchers present their clinical repurposing trials to receive a grant that supports a $70,000 clinical trial.
Dr Holder, a physician-scientist in the Cancer Centre at Brown University in Providence, Rhode Island, is among four finalists at CureAccelerator Live! – a virtual event where researchers present their clinical trials.
The organisation said, "Cures Within Reach, a leading global nonprofit focused on repurposing research as a fast track to impacting patients, is holding CureAccelerator Live! for Diversity, Equity & Inclusion [DEI], its unique philanthropic pitch competition, virtually on October 6, 2022.
"Researchers and clinicians from 4 institutions across the US will present their clinical repurposing research trials to community members representing industry, research, medicine, philanthropy and patient groups. The winning trial will be selected by attendees to receive a grant that supports a $70,000 clinical trial.
Dr Holder is an assistant professor in the Department of Pathology and Laboratory Medicine at Brown University and an attending physician in the Division of Hematology/Oncology at the Lifespan Cancer Institute.
He obtained his Bachelor of Science degree from Oakwood University in Huntsville, Alabama, and his MD/PhD from Loma Linda University in California. Dr Holder completed Internal Medicine Residency training at the Penn State Milton S Hershey Medical Centre and Hematology/Oncology Fellowship training at the Vanderbilt-Ingram Comprehensive Cancer Centre.
Dr Holder's presentation at the event will be on 'repurposing the prostate cancer drug degarelix to treat bladder cancer.'

Read More About