Fortitude Re has donated $20,000 to CedarBridge Academy to fund a six week tutorial program.
A spokesperson said, "This program, in its inaugural year, saw over 150 CedarBridge students participating in tutoring classes across math, sciences and liberal studies to prepare them for their exams.
"Bus transport was provided for the students to return safely home after normal school hours and awards were given for the best attendance and grade improvement. Following completion of the program, 60% of students had improved their grades in one or more subjects, with seven students winning awards for an increase of 15% or more."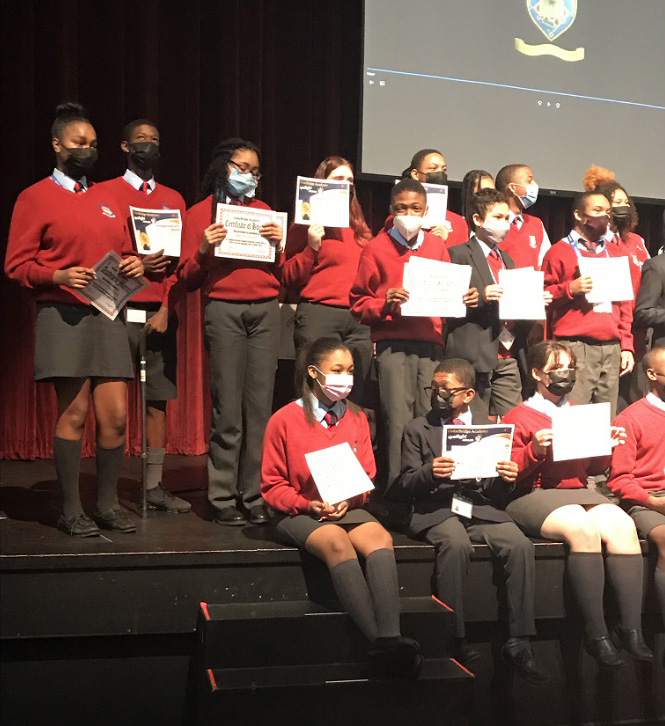 Beth Holdipp, Acting Deputy Principal at CedarBridge Academy, said, "Based on the generous donation from Fortitude Re, CedarBridge Academy is grateful that we were able to provide a free tutoring program for our students based on their needs and course requests. The students and parents were extremely appreciative of this opportunity and would most certainly look forward to the tutoring being offered again next school year."
Minister of Education Diallo Rabain said, "On behalf of the Government of Bermuda, I would like to extend heartfelt gratitude to Fortitude Re for their generous donation to CedarBridge Academy.
"This corporate partnership is an excellent example of the support we seek as we continue to reform education in Bermuda. Support like this will further assist our young people in being empowered to compete locally and contribute globally."
Andrew Soobooboo, Chief Risk Officer at Fortitude Re, said, "Fortitude Re is pleased to support Bermuda's next generation of young leaders. By partnering with CedarBridge, we can provide these students with the preparation they need to succeed in their exams, schooling and ultimately, their careers. It has been a privilege to partner with CedarBridge and provide support to the Bermudian community."

Read More About