Bermuda's Under 14 football team played their second match in the 2022 Caribbean Football Union [CFU] U14 Challenge Series, with French Guiana claiming the 2-1 win.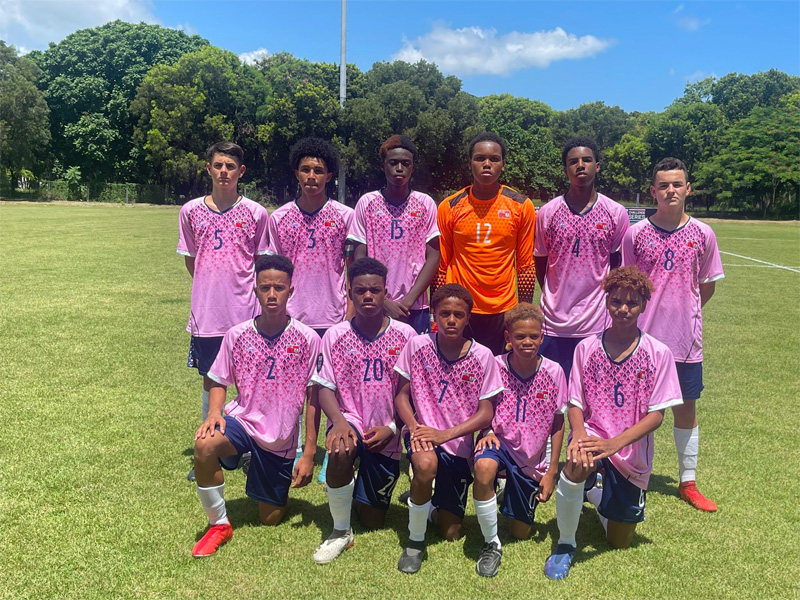 French Guiana took the lead on the stroke of half time and in the 61st minute they doubled the lead, and Bermuda scored in the 67th minute thanks to Azende Trott Smith.
This match followed a day after defeating Dominica 9 – 0, and Bermuda which is in Tier 2, Group 1 along with Barbados, Dominica, French Guiana, and St. Vincent & the Grenadines — remains on top of the standings.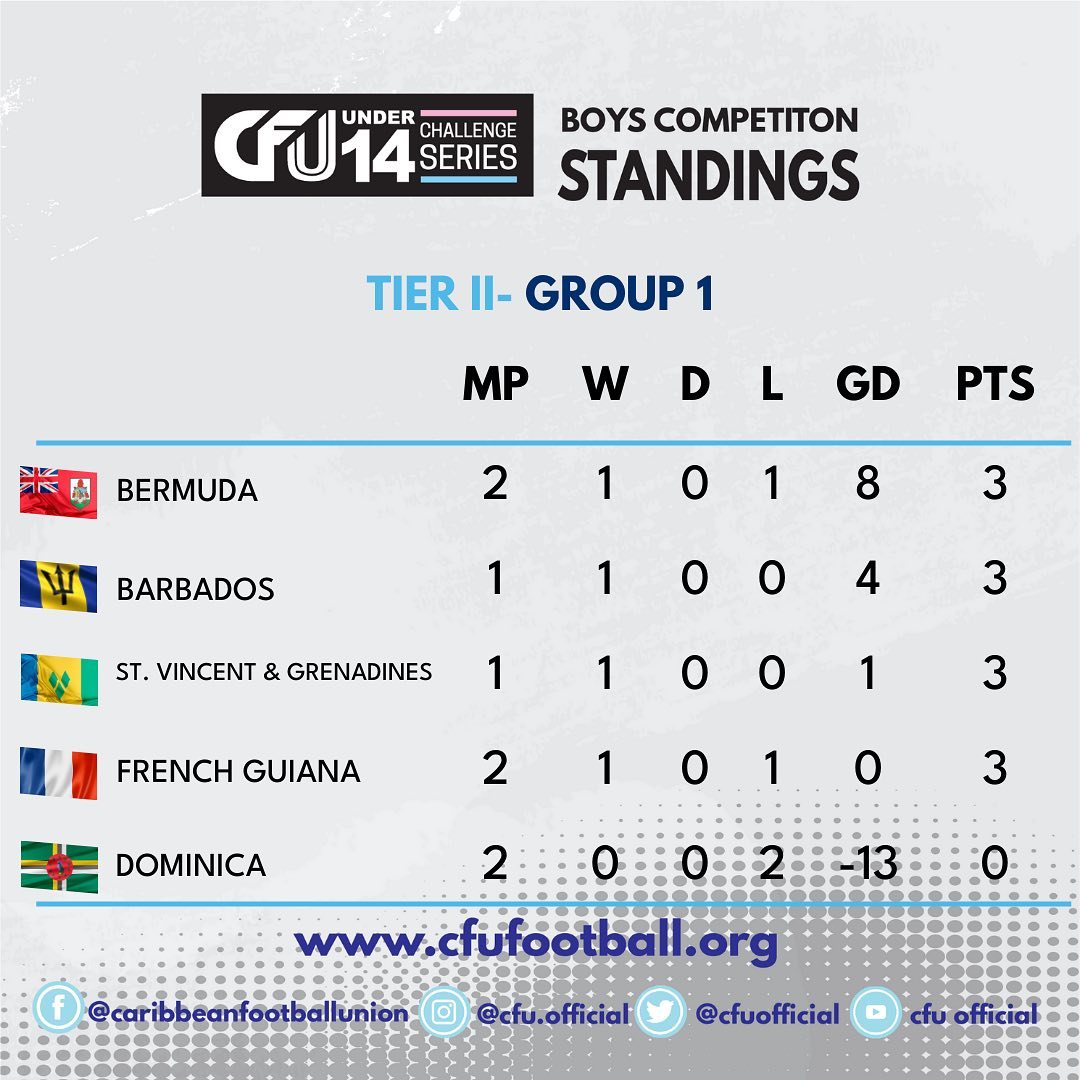 Bermuda's U14 squad includes Jai Simmons, Caleb Grant, Patrick Dill, Cameron Adkins, Mosiais Mills, Dakayo Leverock, Michael Burcher, Logan Jimenez, Sami Carolo, Callum McIntosh, D'ari Coddington, Kennahz Fray, Keori Binns-Leverock, Cavin White, Xenai Williams, Cairo Tucker, Tiago Correia, Azende Trott-Smith, Syhon Goater, and Roger Williams.

Read More About